Review
Cooler Master MM710 Review — ultra-light, ultra-good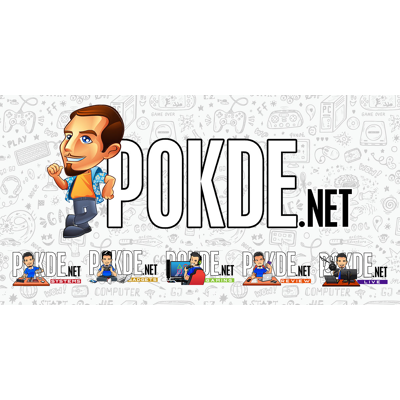 Overview
The Cooler Master MM710 is currently one of the world's lightest mouse at just 53 grams, but it is definitely not light on features. Under that honeycomb shell lies Omron switches, the latest PMW3389 sensor and also 100% PTFE feet. There's also the super-pliable Ultraweave cable to further amp up the premium appeal. And it is also one of the most affordable of the ultralight mice thus far. Interested yet?
2 Years Local Manufacturer Warranty
Positives
+ Included set of spare mouse feet is a nice touch
+ Simple yet effective design
+ Absolutely effortless to move around
+ MasterPlus packs everything option needed to customize a mouse
+ Excellent tactile feedback on all buttons
+ Splashproof innards is a great solution to any problem forseeable with a honeycomb shell
Negatives
- Could probably do with grippier sides
In the pursuit of ever lighter mice, manufacturers have resorted to cutting out holes in the shell. The Cooler Master MM710 is a perfect example of that, with a heavily perforated shell to make it one of the lightest mice ever created, and most definitely the lightest one Cooler Master has ever brought to the market. But a good mouse has to be more than just a featherweight.
It's also worth noting that Cooler Master took into account a lot of user feedback, ironing out issues like a weak sidewall, wobbly buttons, among others. The unit we have here represents the aftermath of all the changes, so lets see if it impresses us.
Unboxing
The Cooler Master MM710's packaging has a pretty clear direction. It gives you an image of the product and highlights its impressive sensor, switches and weight. Technically, all the criteria of a good mouse are here.
Meanwhile the back showcases more of the features of this mouse. The Cooler Master MM710 is equipped with everything you would expect a top notch mouse to have, including them pretty white mouse feet.
And in the box we find more than we expected, as Cooler Master actually threw in an additional set of those pretty white mouse feet I just mentioned. Cooler Master has been doing this for quite a while now, perhaps in line with their Make it Yours ethos which encourages you to customize your mouse, i.e. take it apart and mod it.
Appearance
The Cooler Master MM710 isn't much to look at. While its brethren the MM711 has RGB, the MM710 lacks the luxury of bling. No frills is the name of the game here. It's a holey mouse with a pretty standard ambidextrous shape. The holes are elongated hexagons like Cooler Master's emblem, and I am quite thrilled that Cooler Master managed to integrate their branding here while maintaining structural integrity.
The holes extend to the sides as well. In the pursuit of weight-savings, there are no rubber grips here. A thing worth noting is that while Cooler Master does mention the MM710's ambidextrous shape in its marketing materials, there are only buttons here on the left, while the right is bare. It's good for right-handed gamers, but if you are leftie you won't get to have side buttons.
Specifications
Body material
Honeycomb ABS plastic, matte black
Sensor
PixArt PMW3389
400 IPS
50 G acceleration
< ~2mm cut off distance
DPI
200 ~ 16 000 DPI, 100 DPI increments
USB report rate
125/250/500/1000 Hz
Switch type
Omron 20M switches
Cable
1.8m Ultraweave cable, fixed
Battery life
N/A
Weight
53 gram excluding cable
Dimensions
116.6 x 62.6 x 38.3 mm
User Experience
As a small mouse, it does mean that it is more suited for those who use the claw grip or fingertip grip styles. Palm gripping is absolutely out of the question, unless you have some baby hands. I do switch to a fingertip grip when I am gaming, so the Cooler Master MM710 literally became a gaming mouse for me, as I didn't find it comfortable to use a fingertip grip throughout my work day. A weekend mouse to frag enemies with, so to speak.
As you do not have rubber grips with the Cooler Master MM710, it can feel a bit too slippery if you often lift and reposition your mouse. The light weight of the mouse does prevent the issue of it actually sliding out of your hand, but I do think that a coarser finish on the sides might help with grip and not add weight, unlike rubber grips. Or maybe just throw on some grips for some creature comfort on what is otherwise a very barebones mouse. You don't have to worry about sweat with this mouse though as the airflow through this mouse makes sure that you won't break a sweat when gaming.
The Cooler Master MM710 comes with 100% PTFE mouse feet, or what some call skates. It glides like a dream on my ROG Scabbard, and exhibits an unreal lack of resistance to motion thanks in part to the super-pliable cable. The weight also helps in that, resulting in a mouse that feels effortless to move around. So effortless that you might actually be unaccustomed to it for the first few days because it just moves so easily.
The use of the PixArt PMW3389 meant Cooler Master can offer a higher maximum tracking speed of 400 inches per second, a pretty substantial improvement over the PMW3360 sensors they used in the Cooler Master MM531 and earlier mice. The extra 4000 DPI is most probably going to be unused, but if you find the 12 000 DPI sensors too slow, this one might be right up your alley. Tracking of the sensor is very good, with no visible jittering even at 16 000 DPI. You can also see that the wavy lines are pretty natural, indicating the absence of angle snapping in the Cooler Master MM710.
You can turn on angle snapping if you want though. Cooler Master added support for the MM710 in the MasterPlus suite for peripherals. Yes, there are two versions of MasterPlus now, one to handle the RGB effects of their coolers and cases, another just for peripherals. There are a huge array of features available, and I like that most of the important settings are all placed in one page for easier navigation.
There's also a mouse combo feature, which works by giving you an additional layer of programmable buttons that's accessible by holding down the DPI button. It's a little backwards though, because of the position of the DPI button, and the fact that you can't reassign the key to the side buttons. Meanwhile, for the more advanced users, the full-fledged macro programmer should be quite fun to take advantage of. You can even set the delays individually, use the exact amount of delay you are keying in, or just use a single delay value for all the actions.
You don't get that many buttons that you can assign the macros to, but do look on the bright side as all the buttons are very nice and tactile on the Cooler Master MM710. The main buttons are Omron switches, and feel awesomely tactile and precise, while the scroll wheel offers very distinct notches which is great for switching weapons in games without over-scrolling, or just for scrolling down long documents. Last but not least, the side buttons. These are very responsive too, and are a far cry from their earlier mice which had a tad too much travel for my liking. Overall, this mouse is great for clicking.
The flaws that earlier revisions had are also all ironed out. There's but the slightest bit of wobble on the left click, although it definitely doesn't affect the accuracy of my clicks. The sidewall is also very sturdy, with it impossible to actuate the side buttons by pressing on it unless you lift it off the table and purposely try to squeeze the sides with a rather obscene amount of force.
Now a thing that's on everyone's mind when it comes to these holey mice is how will you keep it clean. I believe most of us do eat at our PCs, and that's a pretty valid concern. Cooler Master did claim that it can survive a quick rinse as the components are all coated in a splash proof material. I did put it under the sink, and yes, it did survive. Cooler Master does warn that the switches and scroll encoders do not have the same coating, but it seems like you don't have to worry about it too much as nothing happened even though I just let water run through the entire mouse before shaking it dry. Yes, I didn't even let it dry completely before connecting it to my PC. A foolish endeavor with any other electronic device, but maybe not with the apparently splashproof Cooler Master MM710.
Conclusion
The Cooler Master MM710 is a great mouse, with nice, precise clicks on all buttons and an equally accurate sensor. The weight, slick feet and ultra-flexible cable are also perfect, removing any sort of resistance you would expect from a lesser mouse. For RM199, it's really relatively affordable given the mice we have seen recently. I must also again express my absolute amazement that Cooler Master actually had the foresight to apply a splashproof coating on the innards just so you can clean the Cooler Master MM710 easily. Objectively, there really is nothing much you can ask for from the Cooler Master MM710.
I would personally prefer a bigger mouse though. Hopefully Cooler Master will unveil an ultralight mouse with the MM531's ergonomic shape soon. Now that's something I really look forward to. And for once, I am willing to overlook the absence of RGB for the sweet weightlessness that I never knew I wanted. That's something I rarely ever say. But hey, in the Cooler Master MM711's case, additional RGB LEDs only added an extra 7 grams. So… maybe. For now, the Cooler Master MM710 is something I whip out when it's time to get serious with the pewpews. Like a weekend track car, if you will. I can't daily drive it due to its size, but I sure can have fun with it when I am gaming.
Our thanks to Cooler Master Malaysia for sending us the Cooler Master MM710 for review.