Review
Edifier TWS6 Review — Great Sound With Great Features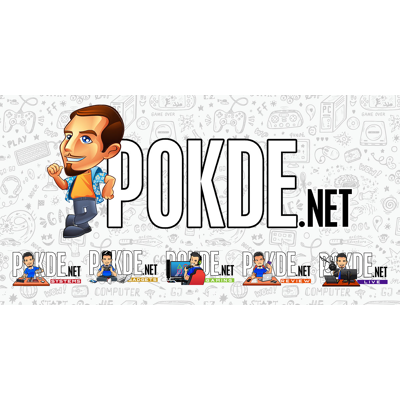 Overview
Offering Knowles balanced armature drivers, the Edifier TWS6 provides one of the best sound from their TWS lineup alongside with a couple of welcomed features.
Positives
+ Premium packaging
+ Lasting battery life
+ Armature drivers delivers enjoyable audio
+ IPX5 rating
+ Capable of wireless charging
Negatives
- Glossy finish isn't comfortable for sweaty hands
- Priced above your usual Edifier price tags
- Basic touch control
We've had a hand on a host of Edifier's TWS offerings and this time around, we're checking their top-of-the-line offering in this Edifier TWS6 review. What exactly does it bring to the table? Let's find out.
Edifier TWS6 Unboxing
I've gotta say that I'm digging the packaging for the Edifier TWS6, where it rather looks premium compared to the ones that I've reviewed previously. Really looks they want people to know they're putting in extra effort for this one.
Pull out everything from the box and you can expect to find the following items:
Charging case (earbuds inside)
Extra eartips and earwings
Documentation
Type-C charging cable
Appearance
The charging case for the Edifier TWS6 in general comes in a glossy finish that looks rather sleek. It certainly looks like it has a touch of class added to the overall look.
Over on the opposite side, you'll find the charging case's USB Type-C port for you to charge it. Nice to see that this one finally uses USB-C compared to the microUSB ports on their previous TWS5.
At the back of the charging case, you can find the pairing button. This side is where you'll put the case to charge wirelessly, if you wish to do so for convenience.
The earbuds themselves come in a more considerate form factor than the TWS5 and I pretty much like it as it is. The touch area sports a glossy finish, just like the case, but thankfully that's the only area that is like that.
Overall, we can that the Edifier TWS6 has some notable upgrades as far as looks are concerned. Whether we can see the same being translated for the performance, you will find out in a later section.
Edifier TWS6 Specifications
Drivers
Knowles balanced armature drivers
Frequency Response
20Hz-20,000Hz
Sensitivity
98dB
Impedance
24Ω
Headphone Type
True wireless, in-ear
Connection
Bluetooth 5.0 with aptX
Wireless Range
10m
Noise-cancelling
N/A for playback
cVc noise reduction for calls
Battery
Earphones
Up to 8 hours playback
Charging Case
3x Full Charge (total 32 hours)
Weight
Earphones
5g x 2
Charging Case
48g (without earpieces)
Colour
Black
User Experience
Pairing
When you first get your hands on the Edifier TWS6, you might need to charge the device first as we found ours to have no battery out of the box. Once you've got some juice in them, you can hold the pairing button on the case and pair them to your smartphone via Bluetooth. The next time you take the buds out, they will automatically pair with your device for as long as Bluetooth is enabled.
Sound
I was quite intrigued with the Edifier TWS6 even before I even received it as it uses Knowles balanced armature drivers and truth be told, it's probably the best sounding earbuds from Edifier that I've ever tested.
The clarity is to be admired. I wouldn't say the bass isn't there but it's not overpowering, just the right amount of it. Overall, I feel that the audio can be enjoyed by anyone, regardless of what their favorite music genre is given the more balanced sound it produces.
Instruments however sound like they sink vocals a little bit in some of the songs that I've listened to, ranging from Bring Me The Horizon to classics such as The Beatles.
Comfort
Do excuse the messy hair by the way. In terms of comfort, the Edifier TWS6 fits really well for me. That being said, it depends on the shape of your ear lobes. You should be fine however with Edifier giving several sizes of ear tips.
If you've read any of my previous reviews on earbuds, then you'll know that I can't stand those with glossy finishes. They attract fingerprints and are slippery, especially if you have sweaty hands like me. In this case (pun intended), the charging case is designed with that finish. Thankfully on the earbuds, only the touch pad is glossy, so it didn't bother me as much.
As for the controls, here's what the Edifier TWS6 offers:
Play / Pause: 2x tap (right side)
Voice Assistant: 2x tap (left side)
Answer / End Calls: 1x tap
Sadly, that is as much as it gets for the touch controls on the Edifier TWS6. Not to forget, it doesn't come with wear detection should you be looking for the feature. I still think that their Edifier X3 is the best when it comes to these controls.
The Edifier TWS6 has an IPX5 rating, meaning that it'd withstand splash and sweat, making it suitable for your workouts too. However, I wouldn't dare to go for deep water activities like swimming or the likes while wearing this.
Battery Life
When it comes to battery life, Edifier has been on the spot with their product's efficiency. They claim that the TWS6 can last up to 8 hours on a single charge and from my experience it nearly reached that. I got roughly 7 hours and 54 minutes out of it with volume set to 50%.
I'm glad that they've decided to use a USB-C port for the Edifier TWS6 as it makes my life much easier with my phone having the same type of port. Not to forget, they've also provided wireless charging, offering extra flexibility and convenience.
Edifier TWS6 Verdict
At the price of RM449, you might be wondering on whether the Edifier TWS6 is worth your money or not. From what I've experienced here, it really is. Sure, I didn't liked the glossy finish and the basic touch controls but instead, it offers USB-C plus wireless charging which is very welcome addition.
At the end of the day, the most important thing is the sound and I was really impressed by it. For that, I give the Edifier TWS6 our Silver Pokdeward.
We would like to say thanks to Edifier Malaysia for proving us the Edifier TWS6 that used in this review!