Review
Ghost of Tsushima Review — The Captivating Samurai Game We've Been Crying Out For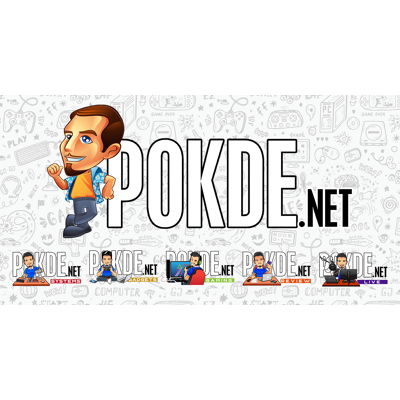 Overview
It's 1274 and the Mongol Empire has invaded the island of Tsushima. As one of the last surviving Samurai, you are tasked of taking back what's rightfully yours.
Standard - RM249
Digital Deluxe Edition - RM299
Positives
+ Vast world
+ Plenty of content to keep you occupied
+ Satisfying combat
+ Plethora of customization
+ Decent in the graphics department
Negatives
- Bugs are present in the game
- Language and animation issue
- Might daunt players who want a straightforward experience
- Missions can feel repetitive to some
You'd definitely have known by now that we have an early copy of Ghost of Tsushima, the latest PS4 exclusive to hit the platform following The Last of Us Part II. Without wasting any time, let's jump straight to the review.
This review is spoiler-free, so feel free to read on as it is.
What is The Ghost of Tsushima About?
Ghost of Tsushima is brought to you by Sucker Punch, the same guys that made the Infamous game franchise. The game takes you to the year 1274 when the Mongol Empire invades the island of Tsushima, bringing havoc and chaos to where their eyes can see.
You take on the role of Jin Sakai, one of the last remaining Samurai, where you rise back from the ashes and go beyond your tradition to free the land from tyranny. It certainly won't be an easy journey, not just for Jin, but you as well.
A True Samurai Experience?
Right off the bat, I was already impressed with the game, and it's just the main menu. There you get the standard calibration and language settings in order, but what I did not expect was the option to play the game fully in black and white. If you're a big fan of Samurai movie classics like me, I dig the retro experience that it brings, similar to famed Akira Kurosawa's titles, which they did took inspiration from as they've mentioned his name.
The world of Ghost of Tsushima is huge. You probably could say that it's common in games in today's world but what Sucker Punch did brilliantly is that they managed to give an authentic Japanese experience. You get the sense that you truly are a samurai in old Japan.
Sucker Punch didn't skimp out on the attention to detail in the game. Just look at the picture above, that's actual sweat on the character. It's not perfect by any means as it does have its shortcomings however, and one that irks me quite a bit.
Since you're playing a Japanese-themed game, more likely than not, you'd choose Japanese dub over English right? Well, that's what I did and to my surprise, the character's mouth movement doesn't sync up as it follows the English version. That really annoyed me in the game. While you can avoid this by going with the English dub, I feel like it loses out on the game's theme. Not to mention, the characters sound rather dull in English.
You're Going to See Time Fly Rather Quickly
A lot of people were wondering on whether the game would be something similar to the like of Bloodborne, Nioh, Dark Souls, and more. I can safely say that it isn't, at least from the difficulty aspect. I wouldn't say the game is easy to breeze through, but the challenges aren't too difficult either.
I have experienced bugs in the game, particularly with regards to the AI. Considering how big of a world the game is set in, I'm actually not surprised. Thankfully, they aren't game-breaking in any sense, at least from my own personal experience. The ones that I've encountered include floating in mid-air (for a few seconds), NPC tripping over obstacles repeatedly, and the same enemy unit respawning over and again. With the former, I found that to deal with it, you'd need to kill the unit and move on with the mission. I do expect some of these issues to be ironed out in the Day 1 patch.
There is timing involved in combat but it is definitely much easier than the likes of Dark Souls. For one, there's no stamina system in the game, and I for one appreciate that. In terms of actual combat, it feels fluid and satisfying. There's a handful of sword stances in Ghost of Tsushima, each coming with their own advantages. Overall, the game offers a decent enough challenge but not something that's overwhelming.
In the game, you are introduced to 'Face-off', a dueling system that you can initiate before you face your enemies. This gives you the opportunity to finish off your opponents with a single slash. Though you're a samurai by heart, I like the fact that they give you the option to go 'stealthy', perfect for those who would like to quietly take the enemies out instead of wreaking havoc out in the open.
If you've been following the game closely enough, you'd probably have seen the game's plethora of customizations. I kid you not, there are plenty of stuff to go around. You got a range of gears ranging from various types of armor, utility items, and skill sets.
That seems like an awesome thing to have in a game right? Well sadly, it comes with a drawback as well. Most of the items available in the game when it comes to gears are simple cosmetics. I personally wish that it had some effect on the game so you can get a different, more diversified feel. Not to mention the sense of gratification when getting stronger gear.
If you're looking for a game where you can spend hours upon hours of playing, Ghost of Tsushima fits the bill perfectly. There are plenty of things to do in the game, ranging from side quests to point of interest areas. Your goal is to build a name for yourself and by doing these tasks, you go a step further in doing so.
Despite that, I can see how some gamers may feel that the game is repetitive, and I do get that feeling myself after some time. With that being said, I think it's unfair to judge the game simply by that. I mean, your island is invaded by Mongols, so it's unrealistic to expect something other than killing them, right?
This isn't something that's big in the game, but it's surprisingly pretty fun. The game has implemented a Photo Mode rather well. All the pictures used in this review was captured thanks to the mode. There are a handful of things you can tweak with the mode, giving you the ability to take shots exactly the way you want it. It could even make for a great PS4 wallpaper.
Ghost of Tsushima Verdict
Seeing that Ghost of Tsushima is the last PS4 exclusive game before the PlayStation 5 is unleashed, I'd say the PlayStation team has delivered yet another awesome title to the platform.
Some might find RM249 a bit on the high side, but I definitely feel like it's worth every cent. Considering the game offer hours of gameplay and enjoyable combat, I'd gladly recommend the game and give it our coveted Gold Pokdeward. If you're a big fan of samurai-themed games on the PS4, then you don't have to look any further than this.
Big thanks to PlayStation Asia for giving us an early access copy of this game for the purposes of this review.