PS Plus Asia October 2023 FREE Games Lineup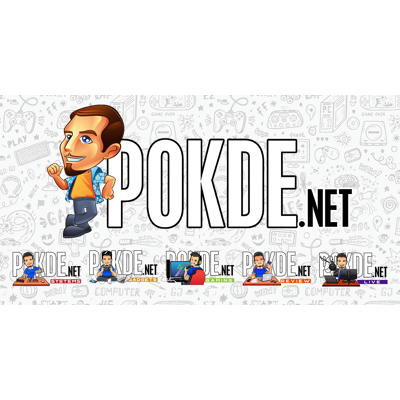 October brings a fresh wave of excitement with the PS Plus Asia October 2023 free games lineup. This month, gamers can look forward to diving into three diverse titles: The Callisto Protocol, Farming Simulator 22, and Weird West. These games will be available for PlayStation Plus members from Tuesday, October 3, to Monday, November 6. Let's explore each game in more detail.
PS Plus Asia October 2023 FREE Games Lineup
The Callisto Protocol | PS5, PS4
Kicking off the PS Plus Asia October 2023 free games lineup, we have Callisto Protocol. It takes players on a thrilling narrative-driven journey set 300 years in the future. You step into the shoes of Jacob Lee, a character fated to endure the harsh conditions of the Black Iron Prison, a maximum-security facility located on Jupiter's moon, Callisto. Chaos erupts within the prison when inmates undergo horrific transformations, turning into monstrous beings. Jacob's mission is to survive this nightmarish ordeal and escape from Black Iron Prison while unraveling the dark and disturbing secrets concealed beneath Callisto's surface.
With a unique blend of shooting and close-quarters combat, Jacob must adapt his tactics to combat the rapidly evolving creatures. As he scours the environment, players can unlock new weapons, gear, and abilities to outmaneuver the growing threat and flee from the terrors of Jupiter's Dead Moon.
Farming Simulator 22 | PS5, PS4
Next up in the PS Plus Asia October 2023 free games lineup, we have Farming Simulator 22. In this game, you embrace the life of a modern farmer and embark on a creative journey to develop your farm in three distinct American and European environments. This edition introduces seasonal cycles, adding a dynamic element to your farming operations.
With over 400 machines and tools from more than 100 real agricultural brands like John Deere, CLAAS, and New Holland, you can cultivate and harvest various crops, including wheat, corn, potatoes, and cotton. New machine categories and crops bring fresh gameplay mechanics to the experience. Multiplayer mode allows you to run your farm cooperatively and expand the game through a multitude of free community-created modifications. Farming Simulator 22 offers unprecedented player freedom, challenging you to become a prosperous farmer and watch your farm flourish.
Weird West | PS5, PS4
Weird West invites players to explore a dark fantasy reimagining of the Wild West. Here, lawmen and gunslingers share the frontier with fantastical creatures, each following their own peculiar rules and motives in this isometric action RPG. The game features a sandbox world where characters, factions, and locations react to your decisions. Players must grapple with harsh choices and irrevocable consequences, including death. Dive into the world through the origin stories of different characters, progressing from one character's journey to the next until all converges in a final chapter.
Don't forget that PlayStation Plus members have until October 2 to add September's Monthly Games to their library. This month featured titles like Saints Row, Black Desert – Traveler Edition, and Generation Zero.
PlayStation Plus Spotify Playlist
As an added bonus, be sure to check out the PlayStation Plus monthly games-inspired playlist on Spotify. This playlist gets refreshed with new songs every month, enhancing your gaming experience with fantastic music.
Pokdepinion: With The Callisto Protocol, Farming Simulator 22, and Weird West on the horizon, the PS Plus Asia October 2023 free games lineup bring an exciting month ahead filled with diverse gaming experiences. Whether you're braving the horrors of Callisto, cultivating your dream farm, or exploring the fantastical Wild West, there's something for everyone in this month's lineup.