Review
Synology DiskStation DS220+ Review – Almost perfect solution for Home NAS storage with Seagate IronWolf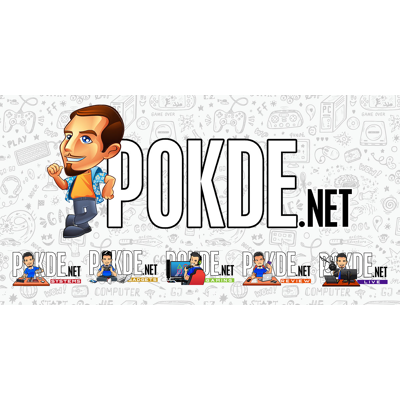 Overview
This is the first time we're reviewing a Synology NAS storage on our website, but definitely not the first time we're playing with one. The Synology DiskStation DS220+ is a 2-bay NAS solution that has quite a punch packed under the hood.
Positives
+ The DSM is one of the most beautiful OS I've seen on a NAS
+ Supports DSM 7
+ Intel J4025 CPU is very efficient and keeps the temperatures well behaved
+ Also supports 4K video transcoding
+ Great options for setting up volumes and file systems (loving SHR already)
+ Hot-swappable disk bays
+ BTRFS file system support
+ Package Centre opens up even greater possibilities
+ Active Insight support on DSM7
+ Synology Photos is really getting better compared to the previous Synology Moments
Negatives
- Only Gigabit ports, it will suffice for now but in times where 10GbE is becoming more available on PCs
- Should have had 4GB DDR onboard instead of 2GB really
At this point, it's definitely not the best time to live in already. The outbreak has brought about so many changes in the way we do things, and probably the first thing most of us are soon going to realize once all of this is behind our backs, is the importance of backups. Our reliance on data has never reduced, and it's only going north from this point onwards. The wakeup call that we should realize by now, is the fact that Google Photos ended their unlimited photos backup earlier last month. We have also seen these occurrences happening to Flickr, among other free solution providers and there is only one message we get in the end, "deal with it!"
They're right. If a giant like Google can't support the entire civilization, I don't think anyone can. Storage is expensive and redundancy, even more than that. Our pictures aren't getting smaller in size, videos demand higher framerates with higher resolutions, number of documents keep increasing as we strive to reduce paper, where does it all end? To keep a copy of something that will probably never be retrieved even after 10 years, and have multiple backups of it, data storage is a real problem. And I say, it's each their own's problem. If we lose our data, it's entirely only on us and usually, by the time the damage is done, it's too late. The solution? Start with a basic Home NAS (Network Attached Storage) and realize what I'm talking about. I'll walk you through, with my tool of choice today, the Synology DiskStation DS220+ Home NAS.
Unboxing the Synology DiskStation DS220+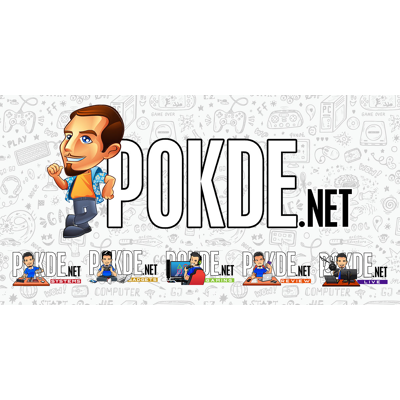 Upon removing everything from the box, we are presented with the DS220+ unit itself, a power adapter, two CAT5e LAN cables, a few screws and a Quick installation guide. I don't think we were expecting anything else here, and we'll get to why 2 LAN cables later on.
Appearance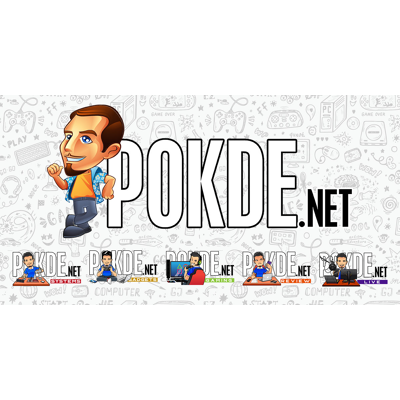 I'm not particularly a huge fan of the front removable glossy shield, to be honest. I was hoping it was a door with some locking mechanism, an effortless extra layer of security for the expensive stuff that we're going to be putting inside. I do, however, like the way the bays are removed, the installation and inserting back. It's not really a new sight if you're used to NAS storages. It works, so let's not "fix" it.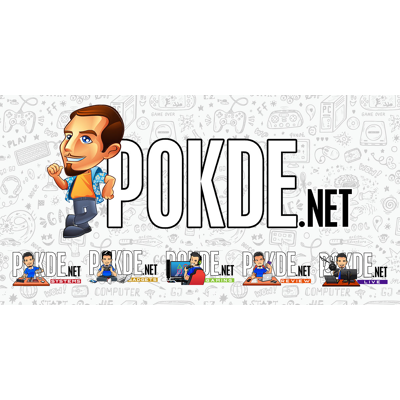 The front façade has pretty well organized LEDs that gives us all the necessary status that we need about the NAS storage; the power status, network status, and each disk's status. These LEDs' brightness can be adjusted, turned off, or even scheduled from the DSM (DiskStation Manager), Synology's own web-based OS for their NAS solutions. Under the LED houses a USB3.2 Gen 1 (USB 3.0) port with a Copy button and finally the power button at the bottom.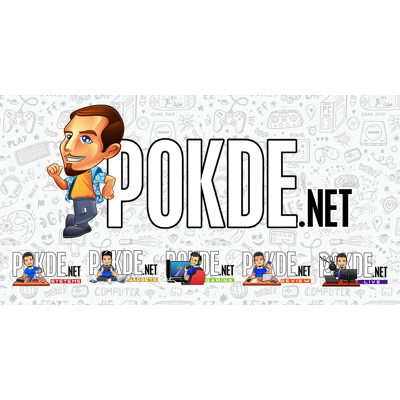 Upon removing the disk caddies, you can see a slot for upgrading the RAM from 2GB to up to 6GB by adding a stick of 4GB SODIMM DDR4 RAM.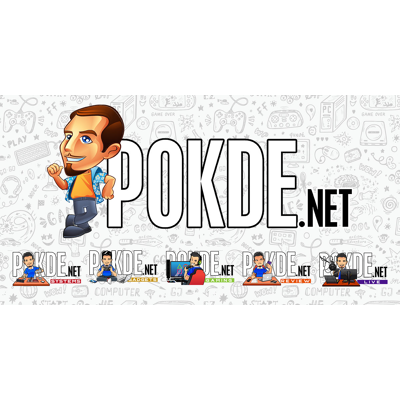 Moving to the back, the prominently placed humongous fan sits gracefully at the crown while two Gigabit Ethernet ports snugly hug each other right under it. There is also another USB 3.2 Gen 1 (USB 3.0) port at the back and a 12V power socket just below. There's a physical hard reset button and for those who find the NAS enclosure more precious than the data in the disks inside itself, there's a Kensington lock slot too which I found it amusing given that the front door and the disks are so easily removable.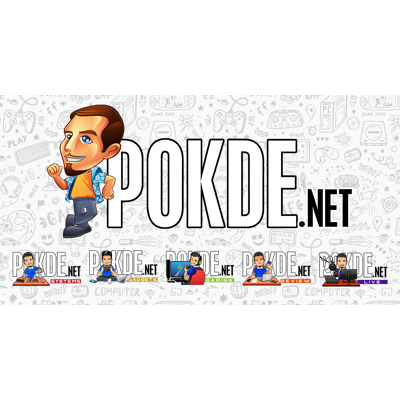 I'd like to also talk a little about the HDD that I'll be using. We're using the Seagate IronWolf series hard drive which is specifically designed for NAS storage. It is essential to pick the right drive for NAS storage because we want something that was designed to run continuously day and night with capabilities of intensive read and write sequences. Look no further, get the Seagate IronWolf or IronWolf Pro without a doubt. Seagate IronWolf uses AgileArray which is ground breaking excellent combination of hardware, firmware and software to achieve highest levels of reliability by better handling errors recovery, optimizing RAID, higher vibration tolerance (especially since we have multi bay NAS), improve streaming, and reduce power consumption. That's like a match made in heaven for a storage solution. So, again, if you're hunting for a storage solution specifically for NAS, just get the Seagate IronWolf. You'll find 99% of tech enthusiasts suggesting the same too.

Also, always make sure you purchasing original IronWolf drives from authentic resellers, as not only it will entitle you the drives with warranty complimentary 3 years of warranty, it also provide rescue data recovery service to help fend against data loss or drive damage.
Specifications
CPU
Intel Celeron J4025 (2C2T) 64-bit 14nm 2.0GHz burstable up to 2.9GHz
RAM
2 GB DDR4 (non-ECC) upgradeable to 6GB
Drive Bays
2 bays, compatible with 3.5" HDD and 2.5" SATA HDD/SSD
Max Single Volume
108TB
Hot-swappable
Yes
LAN ports
2 x 1Gbps RJ45 with Link Aggregation support
File System Support (Internal)
File System Support (External)

Btrfs
EXT4
EXT3
FAT
NTFS
HFS+
exFAT

Dimensions
(165 x 108 x 232.2) mm
Weight
1.3kg without drives
Fan
1 x 92mm fan
Power Supply Adapter
60W
Setting up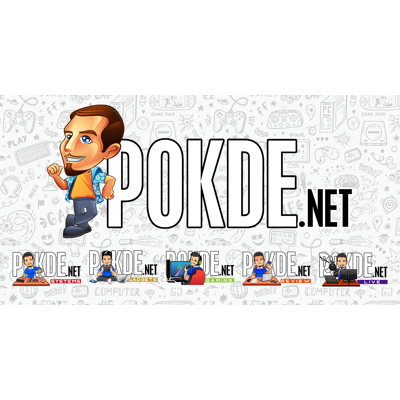 Synology really have made setting up the DS220+ an extremely simple task. Even finding the NAS in your local network, if you're a newbie, there is a tool that they have designed, available here.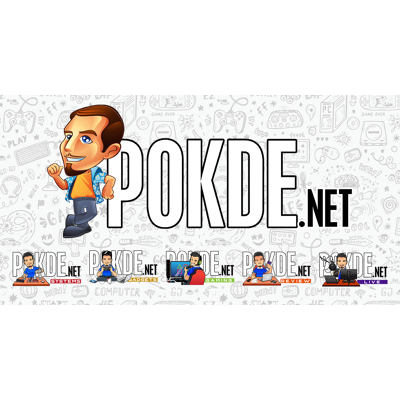 For this review, we are coupling the DS220+ with a pair of 4TB Seagate IronWolf NAS storage so we have two choices here:
Combine both of them into a single array of 8TB of total storage with no redundancy
Have a total storage of 4TB with the second disk acting as a mirror of the main storage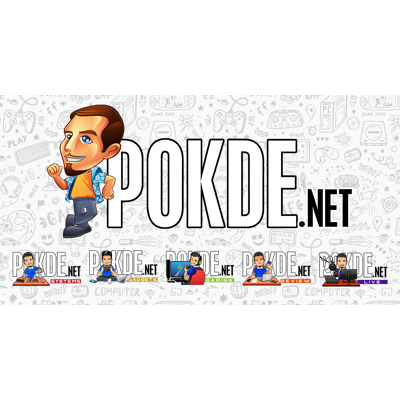 See, I'm not mentioning RAID here because RAID is not the only choice we have. Since the DS220+ is a 2-bay NAS storage, these are the options available:
RAID 0 – Combine both of the disks into a single array, increasing its performance by striping, but there will be no redundancy. If one of the disks fail, we will lose the entire data pool. In my setup, we could get 4TB + 4TB = 8TB of total storage with faster R/W capabilities.
RAID 1 – Mirror the second disk. Whatever I send to the DS220+ gets written in one of the disks, and the other disk mirrors it. In case one of the disks fail, we do not lose our data, but we max out at 4TB while the other 4TB is essentially just there for rainy days.
Basic – As the name suggest, this allows us to use the DS220+ with a single disk and in future, we can migrate it to RAID1 on this NAS, or even RAID5 in a much larger NAS.
JBOD – Just a Bunch Of Disks. We can create one huge storage pool and just keep adding disks as we wish, but since ours limit us to two, we could get 4TB + 4TB = 8TB here. JBOD stores data randomly across multiple disks, so if one disk fails, data on that storage is definitely gone. It doesn't mean our volume would still be mounted though, but we can run some recovery tools and retrieve whatever bits and pieces that are on the other disk.
SHR – Yeah, I had the same expression. What's SHR? Then I found out that it's Synology Hybrid RAID that creates flexible storage with optimized capacity and performance. It's quite a long explanation, so you can head over here to read it In short, it solves a major problem in RAID configuration that demands similar sized disks.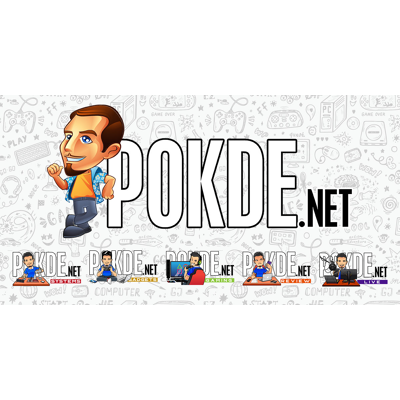 Already finding it hard to decide? Nobody asked Google which one would they pick when they provided the free storage, did they? Suddenly there are so many factors involved. The greed to have more storage, the cost of having it, the fear of losing. Isn't this getting fun now? We're just getting started. We still have another decision to make. Once we have chosen our pool type, we need to format it to a volume with either;
Ext4 – it gives us better performance. If speed is what we need, ext4 is the choice. Also, if we have an older Synology NAS with older DSM, we would want to use this for cross compatibility.
Btrfs – The more versatile storage that lets us create snapshots, set folder quota, and data integrity protection.
I'm settling with SHR storage pool, which means, my dependency of NAS storage is going to be on Synology from this point onwards (Goodbye, WD) and since performance is not much of my priority for NAS, I happily settled for btrfs file system for my volume. That's really all we need to know for setting up because the rest is intuitively done using the DSM wizard. Speaking of DSM.
DSM 7.0
DiskStation Manager (DSM) is Synology's rendition of their DiskStation OS. No other NAS, and I repeat, no other NAS comes any close to the beauty of Synology's DSM UI and UX. It's like the MacOS of NAS. DSM is the one thing that has always attracted me towards Synology and it just keeps on getting better and better.
When I got my DS220+, it was pre-installed with DSM 6.2.4 and I was using it for a couple of weeks until Synology announced the availability of DSM 7.0. So I reset everything, installed DSM 7.0 and started this review all over again. That's because, DSM 7.0 brings about some really cool features. I'll highlight some of them here apart from praising its even more beautiful UI this time.
ActiveInsight lets you scale your NAS system even outside of your home with intelligent monitoring and customization. If you want to build your own mini Google and have the money to play with, this one lets you do it. You will be warned with potential anomalies in any of the NAS that you have connected to the pool. It's currently in Beta and there will be subscription to it in a later date. Since I have only one Synology NAS here, let me show you a sample diagram instead of how your mini-Google can actually look like.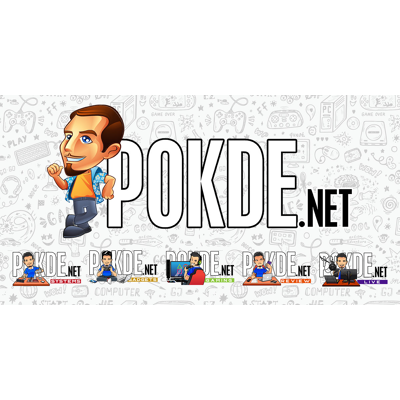 Synology Photos is probably the one reason you would want to upgrade to DSM 7.0 immediately. You get a Google Photos like interface with face recognition and quite the shebang. There might be some clunky feeling when you first start using it, especially the mobile app, but hey, give it more time to mature. Google Rome was not built in one day, right?
SAN Solutions is really not a joke. If you have ever worked in a datacenter, you would understand the complexity of SAN storage especially one that is decentralized. With DSM 7.0, we can now administrate iSCSI and Fibre Channel SAN. Of course, you don't setup something like that with DS220+, but this one did get me excited.
User Experience
I think the first and foremost evaluation point for a NAS storage has to be its setup process. Synology claims that we can get it up and running in less than 10 minutes and they were not kidding. The setup process is a wizard that is really straightforward. Once the NAS is detected, we install the DSM, optionally connect the Synology account, and we're in. Of course that's all in its barebones.
My first priority was to setup the SSL certificate (and it should be yours too). It's 2021 and SSL should be a common practice especially when dealing with something that has internet accessibility. With the DS220+, we can setup Synology's own certificate, or use Let's Encrypt SSL certificate, or even upload our own self-signed or 3rd party certificate. Once this is done, we can be more confident in using internet based services.
Now just setup a shared folder which will be guided by the wizard. This is where we will need to make our decisions that we discussed in the setting up part earlier. Once this is done, we're ready to start transferring file, but we need a protocol to connect to it.
Which leads us to the file transfer methods. The Synology has pretty much every method to interconnect which includes SAMBA (SMB), Apple Filing Pool (AFP), Network File System (NFS) that includes up to NFSv3, Secure File Transfer Protocol (FTP and SFTP) and rsync backup. All of this can be setup in the File Services menu and again, it's all very well organized. Just remember, do not use SMB1.0 to avoid potential ransomware attacks.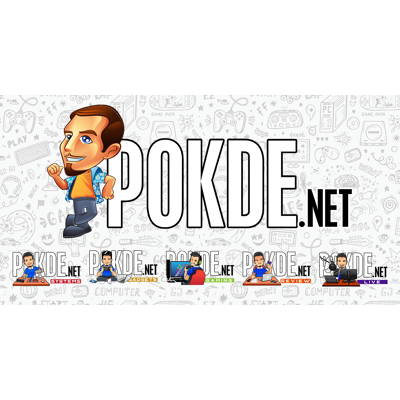 Now, most of the security will be managed by the Security Advisor which I kinda liked. It runs the tests for us, and the presents insightful actions to fix them.
As far as user and roles is concerns, the DSM has a very elaborate option that lets us setup multiple user roles and groups with relevant access to services. We can even bind a Domain or use LDAP or Synology's Single Sign On (SSO) to integrate to web services and applications.
The next interesting part is the Synology's QuickConnect that allows accessing the NAS from outside of our local network. Give it an ID and the rest is all handled by the DSM. There is also DDNS which is very useful when we use dynamic IPs – which is very much the case for most of us in Malaysia.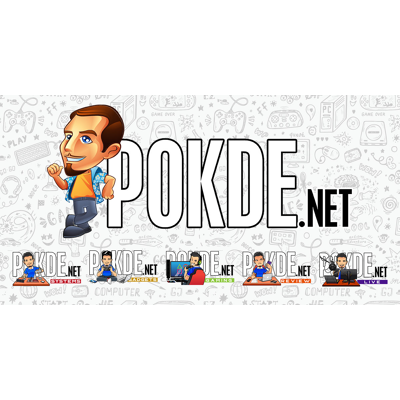 For the advanced users, you will be happy to know that there is also Telnet and SSH capabilities on the DS220+. Of course, it's only allowed for administrator group users. For those who want to implement SNMP network management, yep, you got it, it's possible too.
Here comes my favorite part. The Synology is not just a NAS. We can actually turn it into a micro-server if we want to. We're talking about serious business here. You can run an Apache HTTP server, or a NodeJS environment, or PHP7.4 instance, Perl, Python2, PhpMyAdmin for database administration, MariaDB, WordPress, Docker containers, CardDAV server, a dedicated DHCP server, DNS server, iTunes server, just to name a few. Thanks to the Package Center, you are able to host all of these on the Synology DiskStation DS220+ itself.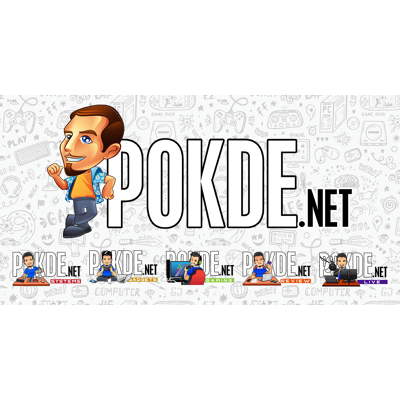 From the Package Center, you can install the Synology Photos that can fast track your personal Google Photos alternative which you can couple with the "Photos" app on your smartphone and sync straight into your DS220+ which is nifty!
The Synology DiskStation DS220+ is perfect! Well, almost perfect for the most part. There are some parts where the DS220+ really could use some love. For starters, the lack of anything above Gigabit port does sound a bit discouraging. There's not 2.5GbE, no 5GbE nor any 10GbE. Surely, most routers at home would not be equipped with anything above Gigabit, neither do we have internet faster than that at the time of writing, but a lot of home PCs now have dual LAN ports with such capabilities. My ROG Rampage VI Extreme has a 10GbE that I could hook to the NAS and totally run a beautiful rsync backup for my PC.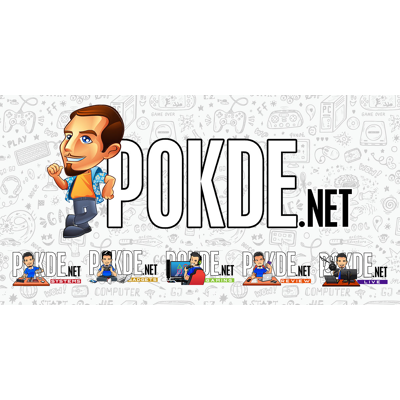 Synology did equip the DS220+ with dual Gigabit LAN ports though, that we could use for setting up Link Aggregation. This itself works with various methods, whether we're just hooking two LAN cables to our router, or connecting to IEEE 802.3ad LACP, or Balance XOR, or just use the other LAN port for active/standby.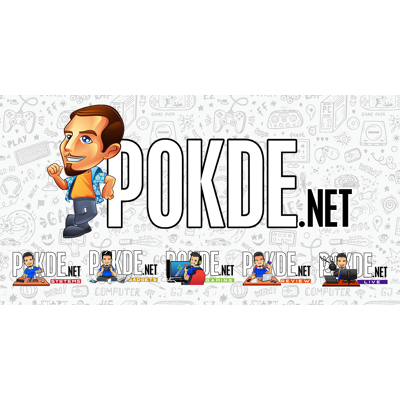 Next, Synology only included 2GB DDR4 onboard RAM that is not removable and our only choice is to add another 4GB stick and make it 6GB. We could have had 8GB if the default was 4GB. It just ticks me off a bit. The processor is pretty ace though. The 14nm Intel Celeron J4025 two-cores two-threads CPU has a base clock of 2.0GHz that can be burst up to 2.9GHz with a 4MB cache. It has a maximum support of 8GB DDR4 RAM, which is why the 2GB DDR4 is really a turn off. This CPU is also packaged with Intel UHD 600 Graphics which is why this love-hate relationship leans more towards the loving side still.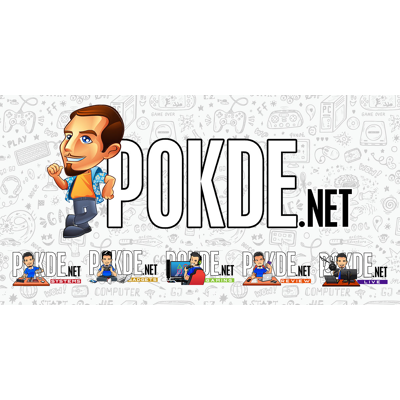 There is also a lack of NVMe slot for caching purposes like the DS720+ has. This would've given the DS220+ a definite huge advantage if it was there, especially for home use which the current speed provided is suffice. So don't let this turn DS220+ unfavourable though, because at the price of RM1,499 this is still worth every bang of the buck you spend on it.
Conclusion
The Synology DiskStation DS220+ is more than just a storage box, it's a mini little server that you can have at home without hurting your pocket. If you're planning to get your first NAS storage, I highly recommend you to start with the DS220+. Sure, it would be nice to have 4GB of RAMs instead, or a 10GbE port, but if we're talking about a starting point as the first NAS, I can't think of another solution that would come close to this.