Review
GIGABYTE GeForce GTX 1650 SUPER WINDFORCE OC Review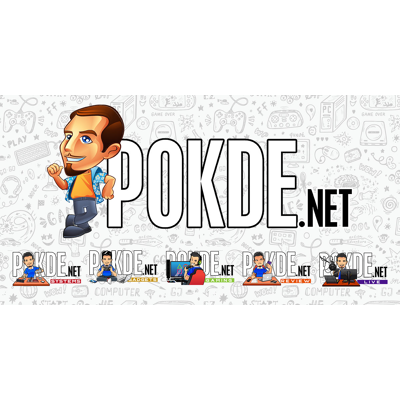 Overview
GIGABYTE's take on the GeForce GTX 1650 SUPER comes in the form of the GeForce GTX 1650 SUPER WINDFORCE OC, packing two of their proprietary fans along with a nice fan-stop feature for a touch of premium in the entry-level segment.
3 Years Local Manufacturer Warranty
Positives
+ Comes with a backplate, albeit a plastic one
+ Looks good without the need for excessive RGB
+ Good performance at 1080p
+ Very frugal on power
+ Fan-stop feature is perfect to keep things quiet when not under load
+ Relatively quiet fans
Negatives
- More memory would have been welcome
We have looked at some pretty big graphics cards, but what if you are on a tighter budget? Well, if you only have less than RM1000 for a graphics card, you might want to consider the GIGABYTE GeForce GTX 1650 SUPER WINDFORCE OC. As you might know, the SUPER lineup bumped up the performance levels a fair bit over the non-SUPER cards. GIGABYTE has two GeForce GTX 1650 SUPER cards, with the single fan GIGABYTE GeForce GTX 1650 SUPER OC and the dual-fan GeForce GTX 1650 SUPER WINDFORCE OC we are looking at here. So, how will it fare?
Unboxing
GIGABYTE's packaging is pretty standard, with a robot eye being the main theme of their packaging. I do wish the WINDFORCE branding was a little bigger as it stands to be easily missed if shoppers weren't paying close attention.
Over on the back GIGABYTE goes over the main features of the GIGABYTE GeForce GTX 1650 SUPER WINDFORCE OC. For an affordable card like this, there are some nice features like a backplate and also GIGABYTE's unique WINDFORCE cooling system which incorporates fans that spin in alternate directions to avoid turbulent airflow. Sounds cool, but we will check it out in a bit.
In the box lies just the card and the Quick Guide, which is as simple as they come. Not like you need anything more, as the GIGABYTE GeForce GTX 1650 SUPER WINDFORCE OC is a pretty basic card.
Appearance
GIGABYTE makes good use of angular lines for an interesting look to the card. It would look right at home on any of GIGABYTE's motherboards with the silver-on-black theme. It's worth noting however that unlike GIGABYTE's more premium AORUS lineup of graphics cards, the GIGABYTE GeForce GTX 1650 SUPER WINDFORCE OC here has no lighting at all, much less RGB.
Over on the side here we see a pretty tasteful GIGABYTE logo in silver and the GeForce GTX label just etched into the plastic side. The GIGABYTE GeForce GTX 1650 SUPER WINDFORCE OC is a thin card, measuring just a hair thicker than two slots.
Meanwhile here's the backplate, which once again makes use of contrasting silver-on-black lines for a more interesting look. It's nice to see an affordable card come with a backplate too, but this one here is plastic which means it doesn't help with cooling. It still works to improve structural rigidity, but this card is too light and short to sag in the first place. Well, at least you won't be looking at the solder joints, and it will be a lot easier to wipe dust off a backplate than between the solder joints and components on the card.
Specifications
GPU
NVIDIA GeForce GTX 1650 SUPER (TU116)
Clocks
Boost: 1755 MHz
Base: 1530 MHz
Cores
1280 CUDA cores
Memory
4GB GDDR6
Memory Clocks
12 000 MHz
Memory Interface
128-bit
Display outputs
1 x DisplayPort 1.4
1 x HDMI 2.0b
1 x DVI-D
Power connector(s)
1 x 6-pin
Recommended PSU
350W
Multi-GPU support
No
Dimensions
22.5 x 11.9 x 4 cm
GIGABYTE slapped on a pretty minimal overclock onto the GIGABYTE GeForce GTX 1650 SUPER WINDFORCE OC, with the boost clocks set to 1755 MHz instead of the NVIDIA-specified 1725 MHz. It's worth noting that the GeForce GTX 1650 SUPER is a great deal faster than the GeForce GTX 1650, with 384 more CUDA cores and also GDDR6 memory to bump up performance a good bit. Last but not least, the single 6-pin PCIe power connector should be more than enough to feed the card, as the TGP specified by NVIDIA is just 100W for the GeForce GTX 1650 SUPER.
Test Machine
CPU
Intel Core i7-5820K @ 4.125 GHz
Motherboard
ROG Rampage V Extreme
Memory
4 x 4GB Kingston HyperX Predator 3000 MHz CL15
Storage
256GB Samsung 850 EVO SATA SSD
512GB Plextor M9PeY PCIe 3.0×4 NVMe SSD
256GB Toshiba PCIe 3.0×4 NVMe SSD
Power Supply
Cooler Master V850 Gold
Monitor
BenQ EL2870U
GPU Driver
GeForce 441.87
Testing Methodology
We will be running in-game benchmarks where available, at the specified resolution(s) and at the maximum graphics preset, unless otherwise specified. Average framerates during gameplay will be recorded with Fraps, in the event of a benchmarked game not having an in-game benchmarking tool. Temperatures will be recorded with HWiNFO, and the maximum temperature in a 45-minute long Superposition stress test run will be reported. Fan speeds will be according to the default fan curve as defined by the manufacturer. The latest drivers available will be used, unless otherwise specified. Default clocks will be used, unless otherwise specified.
Performance
Synthetic Performance
Superposition sees the GIGABYTE GeForce GTX 1650 SUPER WINDFORCE OC come in slightly below the GeForce GTX 1060, but we are testing at 4K which is a bit much for the 4GB VRAM of the GeForce GTX 1650 SUPER. Let's check out gaming performance though.
Gaming Performance
It goes without saying that 1080p will be the target resolution for this card. It performs pretty well, with good frame rates even in titles like Shadow of the Tomb Raider. You won't be able to max out any high refresh rate monitor in all games except for Rainbow Six Siege, but you would be fine.
1440p is not where you want to use this card. With most titles seeing frame rates below 60 FPS and Borderlands 3 below 30 FPS, you would definitely need to consider a higher end GPU.
Well at 4K it just gets ridiculous. Nothing is playable here, but then again I don't believe anyone was expecting to game at 4K on a sub-RM1000 card. At least not on a 2019 GPU.
Boost/Temperature
Cooling is pretty decent, although we can see that the card runs a bit hotter than some of the cards we have tested. 64°C is nothing to worry about though, and the GIGABYTE GeForce GTX 1650 SUPER WINDFORCE OC still maintained a good 1845 MHz  throughout 45 minutes of Superposition's stress test. HWiNFO reported that the card drew 103W, which is pretty good for the performance delivered here.
User Experience
Without RGB, the only thing you can play around with is the performance. AORUS ENGINE allows you to overclock the card as you see fit, or tune the fan profile for lower temperatures. By default, the spans won't turn on when idle which gives you a really silent PC at idle. When on, there's a noticeable fan noise, although it is worth noting that we are using the card in an open test bench and the noise would easily be silenced by any half-decent case. There is a little quirk that sees the fans spin up to maximum before going back down when the fans get out of the idle-stop mode, but the short burst of noise isn't particularly loud anyway.
Verdict: A decent entry-level card
You are getting a pretty good card for the the asking price of just RM829. A dual fan cooler with a fan-stop feature is nice to have, and the GIGABYTE GeForce GTX 1650 SUPER WINDFORCE OC does deliver good performance for 1080p gaming without requiring much power at all. It would be a drop-in upgrade for most gamers on older mid-range graphics cards, and you might even end up saving power while getting better framerates with the GIGABYTE GeForce GTX 1650 SUPER WINDFORCE OC. Now if only there was just a pinch of lighting to spice things up a little…
Our thanks to GIGABYTE for sending us the GIGABYTE GeForce GTX 1650 SUPER WINDFORCE OC for review.