Review
HONOR Earbuds 2 Lite Review — Enduring Battery With ANC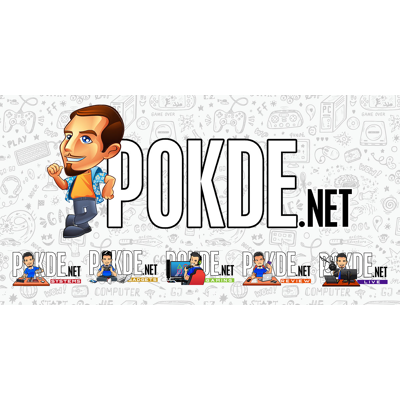 Overview
HONOR has promoted that the HONOR Earbuds Lite 2 can last up to 32 hours of battery life and the earbuds also comes with ANC support. Will it be your next TWS earbuds?
Positives
+ Impressive battery life
+ Balanced sound EQ
+ Extra eartips is always welcomed
+ ANC does the job quite well
Negatives
- Pretty basic design
- Basic touch controls (default)
- Glossy finish means easier fingerprints and stains to catch on
- Doesn't support aptX and AAC
It's been some time since we took a look at HONOR's products. This time around, we are checking out their latest earbuds in this HONOR Earbuds 2 Lite review. What's it all about? Let's get started.
Unboxing
From the box, you can expect the following items:
Charging case (earbuds inside)
Extra ear tips (S and L)
Documentation
Warranty
USB Type-C cable
Appearance
We've got our hands on the Glacier White version of the HONOR Earbuds 2 Lite as you can see here. It's made out of plastic and comes with a glossy finish. On the front, you can see the HONOR branding accompanied by an LED indicator just above it.
At the right of the case is where you'll find the Function button. You can simply hold it down for two seconds for it to go to Pairing Mode (white LED blink) and connect the earbuds with your device.
Down below is where you'll find the USB-C port to juice up the charging case.
The earbuds come in an in-ear design and the ear tips are exchangeable with the ones that they've provided. If these don't fit you well, give the spares a try.
HONOR Earbuds 2 Lite Specifications
Drivers
10mm dynamic drivers
Frequency Response
20 Hz – 20,000 Hz
Sensitivity:
N/A
Impedance:
N/A
Headphone Type
True wireless, in-ear
Connection
Bluetooth 5.2
Wireless Range
10m
Noise-cancelling
ANC available
Battery
Earphones
Up to 10 hours playback
Charging Case
3x Full Charge (Up to 32 hours total)
Weight
Earphones
5.5g x 2
Charging Case
41g (without earpieces)
Colour
Glacier White
User Experience
Let's begin and talk about the comfort first. Time and time again, I've stated on my view about glossy finishes and how I simply don't like them. That is the case right here with both earbuds and charging case. Yes, they may look nice on the eyes but I find it annoying when I see fingerprints or stains on them, especially coming from a person that has sweaty hands.
When it comes to putting the earbuds on, the default ear tip feels a bit big in my ears and I find it uncomfortable after a couple of hours listening with it. You could however negate that with the extra ear tips that they've provided in the box. Find the right size for you and you should have a better experience.
The design in itself isn't something unique but one good thing that it has is an AirPod-esque approach so you can easily pull it out from your ears without accidentally entering a touch command to it, which happens to me sometimes while using TWS earbuds in general.
Pairing is pretty straightforward and similar to most earbuds that I've tested. You can simply pull them out for it to enter Pairing mode or press the Function button to do it manually.
To be frank with you, I wasn't expecting much in terms of sound quality from the earbuds. However, they did surprise me on how good they sound. You might have noticed in my previous reviews on audio products that I simply do not enjoy overly-powered bass and this fits well with me.
I find that the EQ preset is well balanced where clarity is there and the bass is at an adequate level. There is a noticeable delay when I played mobile games with them but that is to be expected. You'd be better off with wired options if you're looking to use for your games competitively.
Aside from that, call audio quality is good if you're listening with it. Testing it with a friend of mine, I had no issues in hearing the conversation but it wasn't really clear for my friend to hear what I was saying as it gets rather noisy.
The Active Noise Cancelling is pretty good. While the noise isolation is good enough on its own, the ANC does it's job fairly well. Unfortunately we can't travel now with the lockdown situation to test it out for situations like on the train, but they definitely performed as well as they should.
Heading to the touch controls, the earbuds' preset setting is basic: Play/pause music (2x tap either side) and switching noise cancellation mode (hold the earbuds). You can customize it by downloading the HUAWEI AI Life app but I wished that they could've added the usual settings such as skip, rewind, and volume control by default.
HONOR advertised that the earbuds can last up to 10 hours (with ANC off) and up to 32 hours with the charging case. From my own experience of using it, they lasted nearly as long as they've claimed. Of course, this is down to usage such as volume setting and whether noise cancelling is turned on or off but in the end, I wasn't disappointed. It is definitely long enough to last through the day.
HONOR Earbuds Lite 2 Verdict
While there are quite a number of things that I wasn't too satisfied with the earbuds as mentioned earlier, I still find the overall sound quality and long-lasting battery life to warrant it at least an award. At the end of the day, if you're looking for audio products, audio should be the top priority.
I kind of wished HONOR would've put the price tag a little bit lower instead of the RM299 price that they settled on. If you find a discount or deal for it, I believe it'd be more worth it. With all things said, I award the HONOR Earbuds Lite 2 our Bronze Pokdeward.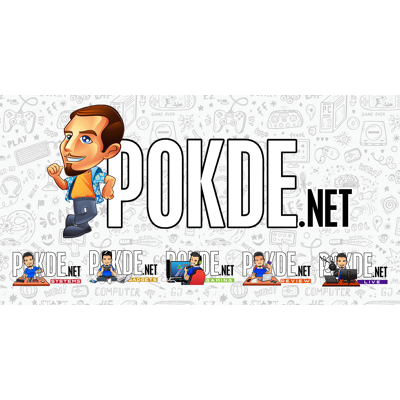 Our thanks to HONOR Malaysia for providing the HONOR Earbuds Lite 2 that was used in this review.