Review
HUAWEI Watch Fit Review – Affordable and Reliable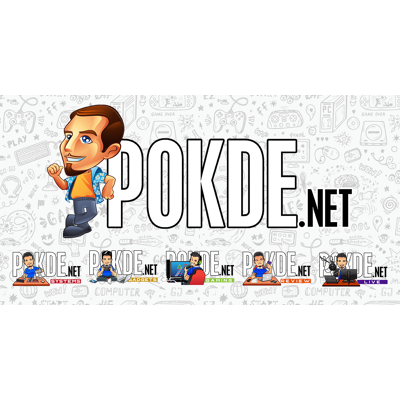 Overview
Designed with fitness in mind, the HUAWEI Watch Fit has everything you need to keep track of your healthy lifestyle. Is it worth your money? Let's find out.
Positives
+ Simple, yet practical
+ Good build quality despite being just plastic
+ User-friendly
+ 5ATM water resistance
+ Touchscreen navigation works great
+ Excellent battery life
+ Has all the basic necessities of a modern smartwatch
Negatives
- Lacking in apps / app support
- Charging time a bit too lengthy
- A little pricey
Unboxing the HUAWEI Watch Fit
We kickoff our HUAWEI Watch Fit review with the unboxing. It's a rather compact box, something you'd expect from a small gadget rather than a watch in my opinion. Inside it, you will find the following items:
Quick start guide
Warranty card
Magnetic charging cable
The HUAWEI Watch Fit itself
Appearance
For our review unit, we got the HUAWEI Watch Fit with Graphite Black Silicone Strap instead of the Sakura Pink variant. The face is rectangular, and seems to be in the middle ground between a regular smartwatch and a fitness band given its width. It has a plastic body, albeit a decent quality plastic, and silicone strap. This makes it suitable if you want to use it for workouts.
You get a 1.64-inch AMOLED display with touchscreen support. As far as navigation goes, you will be relying on the touchscreen and the side button, which this smartwatch only has one on the right side.
Moving over to the back, you get to see the a bunch of words here, such as the model number. This is also the side that will come into contact with the magnetic charger to juice it up. You can get a good feel of its plastic body here, and I'm glad that they're not using some cheap plastic with questionable build quality. Ultimately, it's still plastic but it's definitely one of the better ones out there.
As for the silicone strap, it certainly indicates that it's suitable for workouts. There's nothing wrong with wearing it everyday, but it's definitely not one to be used if you're wearing something more formal. If you want to change the strap, there's a little groove on the back that is used to lock the strap in place. Just unlock that, place the new strap, lock it again, and you're good to go.
Overall, the HUAWEI Watch Fit is one of the better ones for fitness in terms of design and build quality. It doesn't look like anything too geeky, and it can be used casually as well. If you want something for health, but don't want it to look too much like a fitness band, this is most likely the best choice.
Looking to pair this with a good HUAWEI smartphone? Check out our review of the HUAWEI P40 Pro by clicking right here.
HUAWEI Watch Fit Specifications
| | |
| --- | --- |
| Display | 1.64″ 456 x 280 AMOLED display with touchscreen support |
| Water resistance | 5ATM water-resistant |
| CPU | DK3.5+ST Microprocessor |
| Memory | 4GB storage |
| Features | Bluetooth 5.0, Bluetooth LE, magnetic charging port, touchscreen with side button for navigation |
| Sensors | 6-axis IMU sensor (Accelerometer sensor, Gyroscope sensor), optical heart rate sensor, capacitive sensor, ambient light sensor |
| Battery | 180 mAh |
| Dimensions | 21g |
User Experience
The HUAWEI Watch Fit is a gadget that you can use on its own. However, it's full potential will only be unleashed if you connect it to your smartphone with the HUAWEI Health app. Connecting is very easy, as you simply need to activate Bluetooth, search for the smartwatch, connect to it, and the app will take care of it for you. It will take 2-3 minutes at best unless there's an update available in the first connection.
For those of you who aren't aware, this smartwatch is using Lite OS, just like plenty of other wearables from the company. It works surprisingly smooth and is generally easy to use thanks to touchscreen navigation, but you also have one side button to use. Moreover, given the fact it's rather simple in nature rather than being packed with a boatload of features, most people would be able to fully utilize it with ease. It also has 4GB internal storage in case you need to put in more stuff.
As for the apps, there isn't a big variety here. You have a heart rate monitor, weather, stress monitor, workout monitor, remote music control, stopwatch, timer, alarm, flash, and Find Phone. It is capable of alerting you of new notifications and incoming calls as well, which can be muted by tapping the screen and rejected by swiping up. Given the small screen size however, it may be hard to read certain messages in full but it's still useful to have nonetheless. There's no option to add more apps so what you see is what you get here but given its affordability, it's not a dealbreaker.
In case you are wondering, you do not need to use a HUAWEI smartphone to connect with the HUAWEI Watch Fit. You can use this with any Android and iOS device for as long as you have the HUAWEI Health app installed. It can be used on its own but if you want to sync with your device, you will need the app. We do not have an iPhone to test this with but from my experience using it with the Samsung Galaxy S20 Ultra, it works perfectly fine.
Unlike apps, there is a good variety of watchfaces available for the HUAWEI Watch Fit. If the pre-installed ones aren't good enough for you, you can find more on the HUAWEI Health app. I found a more colourful one via the app, but the pre-installed ones aren't bad. It's just a matter of personal taste.
The primary use of the HUAWEI Watch Fit is for health and fitness. You can track your activities, check your heart rate, stress levels, and use it to track your sleep. While I'm not too sure what to make of the stress levels as the reading seems to vary quite a bit, the heart rate monitor doesn't fluctuate, so I do believe it has at least some accuracy to it. Furthermore, it doesn't seem to have any issues tracking my foot steps, even when I walk in varying speeds, so I'm sure this will do the trick for most of you just fine.
Battery life is an area that I am very critical with for any gadget. From my own use while having it connected to my Galaxy S20 Ultra, the HUAWEI Watch Fit had about 25% battery life left after one week. This should put the battery life at about 9 days, which is excellent. It's worth noting that this is without Always-On Display enabled, which is said to cut the battery life in half. Charging time is surprisingly lengthy given its measly 180mAh battery, as it took an hour for it to fully charge.
HUAWEI Watch Fit Verdict
The HUAWEI Watch Fit is a simple, yet practical smartwatch that anyone can enjoy. Despite being mostly made up of plastic, the build quality is good, you get a user-friendly UI, 5ATM water resistance, the touchscreen navigation works great, excellent battery life, and all the basic necessities you'd expect from a modern smartwatch today.
However, the charging time is a little bit too lengthy, you can't add more apps into it, and it's a little bit pricey at RM499. If it was at least RM100 cheaper, it would definitely attract a bigger crowd, especially those looking for more cost-effective options like the Mi Band series. It's still worth the money given what it offers but if you simply want a smartwatch, I would rather spend it on HUAWEI's own TalkBand series instead for practicality.
At the end of our HUAWEI Watch Fit review, I award this smartwatch with our Silver Pokdeward.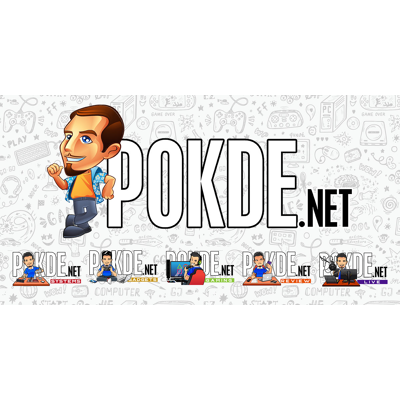 Big thanks to HUAWEI Malaysia for sending us this smartwatch for the purposes of this review.