Review
HUAWEI Y Max review — proof that size matters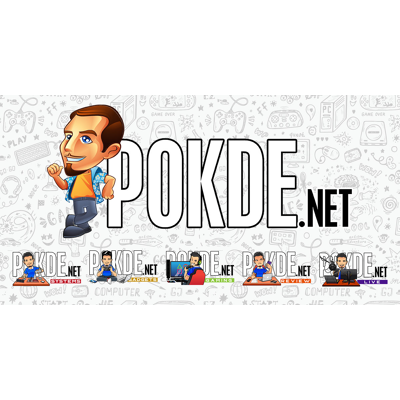 Overview
How does a large screen coupled with a large battery sound to you? Good? Well then you might just fall in love with the HUAWEI Y Max.
Positives
+ Fast charger comes in the box
+ Design stands out among recent releases
+ True dual-SIM functionality
+ Excellent battery life
+ Huge display is great for media enjoyment and gaming!
+ Great stereo separation with stereo loudspeakers!
Negatives
- No support for 5 GHz WiFi
- No palm rejection
- Camera is subpar even when competing in a lower price bracket
- Small hands need not apply
Introduction
Some people want a big screen and a big battery for gaming. Some people just want a big screen and a big battery to enjoy the latest shows. HUAWEI serves the former crowd with the HUAWEI Mate 20 X, and the latter, maybe with the HUAWEI Y Max. It's just a pinch more than 1/3 the price, while offering a screen that's just nearly as large.
The rest of the specifications are notably toned down, but if your primary concern is a large screen and a large battery, the HUAWEI Y Max might just be the phone for you. Read on to see if the HUAWEI Y Max ticks your checkboxes.
Unboxing
The packaging is reminiscent of the HUAWEI Y9 (2019)'s. Interestingly HUAWEI doesn't call this the HUAWEI Y Max (2019), so I do wonder what will they call the successor.
Inside the package is what you would normally expect from a mid-range device. No earphones, so that's a bummer. The HUAWEI 18W Fast Charger we received was unsuitable for our wall sockets, but rest assured if you buy one from authorized HUAWEI resellers here, you would get one that works straight out of the box. It's nice to see a fast charger in the box though.
Appearance
I really dig the HUAWEI logo on the bottom bezel. It reminds me of those times when bezel-less displays weren't a thing yet, and HUAWEI chose to position their logo on the lower bezel. The waterdrop notch is a tad deeper than what most recent smartphones tout, but that's probably to make way for a larger speaker at the top. More on that later.
The back of the HUAWEI Y Max unique because HUAWEI went with faux leather here. I very much prefer this over glossy plastic, regardless of what fancy finishing you apply to it. This is still plastic, but it's replete with faux stitching. Once again, it brings back my memories playing with a Galaxy Note 3 which had a pretty similar finishing.
It's pretty busy down here on the bottom end of the HUAWEI Y Max. We have a microUSB port, a 3.5mm jack, the loudspeaker grille and the microphone hole just right beside it. Having microUSB here is also a throwback to devices of yore, but not in a good way. The top is home to the secondary microphone.
On the left is the SIM tray while the right is where you will find the volume rocker and power button. All in their usual places. Just nice. Worth mentioning is that the frame is all metal, unlike the HUAWEI Y9 (2019) which sports plastic along the sides.
Specifications
CPU/Chipset:
Snapdragon 660 (4 x Kryo 260 @ 1.96 GHz, 4 x Cortex A53 @ 1.8 GHz), 14nm FinFET
GPU:
Adreno 512 @ 850 MHz
RAM:
4GB
Display:
7.12″ 18.7:9 FHD+ (1080p) display
Storage:
128GB eMMC 5.1 (expandable via microSD card up to 256GB)
Camera:
Main Camera(s)
16MP f/2.0 + 2MP f/2.4 depth sensor
LED flash, AI stabilization, AI scene recognition
Front Camera
8MP f/2.0
Beauty mode, AR Lens (stickers)
OS:
EMUI 8.2 based on Android 8.1 Oreo
Connectivity:
Wi-Fi 802.11 a/b/g/n (2.4 GHz)
Bluetooth 4.2
SIM:
Dual nanoSIM
Battery:
Li-ion 5000 mAh (non-removable), fast charging (18W)
Dimensions:
177.6 x 86.2 x 8.5 mm
Weight:
210 g
This is one of the rare HUAWEI's to feature a Snapdragon chipset instead of their in-house Kirin processors. The Snapdragon 660 here is the slower variant though, clocked at 1.96 GHz instead of 2.2 GHz. The main highlights are of course the expansive display, huge battery and also the spacious storage. The camera chops seem pretty limited, as is the WiFi connectivity which doesn't even offer 5 GHz connectivity. Overall a pretty balanced phone with good hardware where it counts. It doesn't attempt to cover all the bases, but HUAWEI clearly knows size matters, and has upsized all the important parts.
Performance
The HUAWEI Y Max scores the lowest in Antutu versus the other underclocked Snapdragon 660-toting devices. It does come in below the HUAWEI Y9 (2019) though. Could HUAWEI's decision to go with the Snapdragon 660 been a mistake?
The CPU performance is probably the reason behind the lower Antutu scores. It comes up a bit short in terms of single core, but the multi-core scores are actually pretty decent. The underclocked Snapdragon 660 doesn't offer what the HUAWEI Y9 (2019)'s Kirin 710 can though.
3DMark is where the HUAWEI Y Max is visibly more impressive. It distances itself from the HUAWEI Y9 with its superior GPU, making up for what it lacks in terms of CPU performance.
Productivity workloads doesn't seem to be the HUAWEI Y Max's strong suit…
But battery life definitely is. Despite having the second largest display here, it makes a strong showing with its equally sizeable battery.
In daily usage, the HUAWEI Y Max delivers more than 6 hours of pretty continuous usage. I used it during my journey back to my hometown, so I used Waze to avoid traffic, and when I arrived, I spent a lot of my time on social media. So while 6 hours 38 minutes may not seem all that impressive, it is actually amazing considering that I used GPS for more than 3 hours. Recharging is pretty quick, with the 18W fast charger. 25% was regained in 30 minutes, which is good given the massive size of the battery.
There are no issues with gaming with the HUAWEI Y Max. The Snapdragon 660 is plenty for PUBG Mobile, and then some. It should make a good pick for mobile gamers who want an easier viewing experience without breaking the bank. However its size might be its downfall too, but we will talk more about that later. Daily usage is pretty smooth, with nary a stutter during my usage.
User Experience
It is definitely a handful with that humongous screen. Even as an 1.8m tall guy, the HUAWEI Y Max made my hand feel inadequate to properly handle it. It was quite impossible to use it in one hand, so you can just forget about that, unless you really have gargantuan hands.
The dual speakers enhanced by Dolby Atmos is amazing to listen to. They aren't the best sounding, but the stereo separation is great, and the balance is still pretty good despite the fact that the bottom loudspeaker isn't front facing. Worth noting is that there is only Widevine L3 support here, so no HD streaming on Netflix.
Gaming with the HUAWEI Y Max is a pretty fun experience. There's more than sufficient performance for most games, and it was indeed easier to spot enemies running around in PUBG Mobile, but the sheer size of it does sometimes gets in the way when in intense firefights. There's no semblance of palm rejection, so my thick padded palms got in the way a number of times during my PUBG Mobile sessions.
EMUI 8.2 will be familiar for anyone who has used a recent HUAWEI device. HUAWEI hasn't made huge changes to EMUI since EMUI 5 way back in 2016, so it does look a little long in tooth versus more modern UIs like MIUI 10. It's complete with all the features you want though, even gesture navigation in case you really wanna maximize your enjoyment of the 7.12″ display.
The camera UI is also very familiar, but HUAWEI has shoe-horned in some AI chops to keep up with the times. It's puzzling why there isn't a Night mode like the HUAWEI Y9 (2019) when the latter is actually cheaper than the HUAWEI Y Max we are looking at here. Most curious omission.
Speaking of which, the camera hardware does seem to be the most disappointing part of the HUAWEI Y Max. The 16MP resolution usually means smaller pixels, and the f/2.0 aperture probably won't help. f/2.0 was really awesome a few years back, but f/1.8 is where most smartphones are at nowadays. Still, with HUAWEI's experience in software, perhaps the HUAWEI Y Max can pass muster still despite the cards being stacked against it?
This slideshow requires JavaScript.
Images do turn out okay when the lighting is good, but once you get into dimmer surroundings, the HUAWEI Y Max is quite visibly challenged. Images turn out quite grainy, and the lack of a dedicated Night mode to use longer exposures to get better images in dark conditions definitely isn't working in its favor. AI mode can send the vividness through the roof, so approach with caution. You can check the full-sized samples on Flickr here.
Conclusion
The HUAWEI Y Max goes all out with a huge battery and a huge screen, but we can clearly see where the corners are cut. For starters, the camera is really quite subpar, coming up short even when comparing against its cheaper brother, the HUAWEI Y9 (2019). HUAWEI also didn't get the Widevine L1 certification for the HUAWEI Y Max. HD streaming would have been a great feature to have on such a large display. I have to admit I am nitpicking at this point, because I actually enjoyed my experience with the HUAWEI Y Max a bit more than I expected.
Priced at RM1299, the HUAWEI Y Max is a pretty good deal if you enjoy having a big screen and a big battery to go along with it. Having a fast charger in the box was also a nice touch, as recharging the massive battery could definitely take a while otherwise. I loved the leather back too, as it is a nice shift from the glossy finishes that's all too common now. I would definitely recommend it for anyone who enjoys watching media while on their daily commutes. I wouldn't suggest it for anyone who has small hands though…
Our thanks to HUAWEI Malaysia for providing the HUAWEI Y Max used in our review.