Review
Lenovo IdeaPad Flex 5 AMD Review – A Little Thick But Worth The Price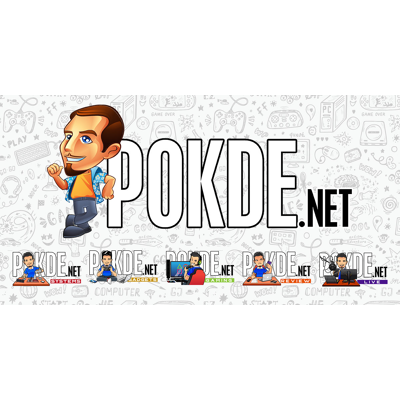 Overview
Looking for an ultraportable productivity laptop with good performance but won't cost a bomb? The Lenovo IdeaPad Flex 5 might be the one for you. Is it worth your money? Let's find out.
Positives
+ Easy to bring around
+ Good value for money
+ Performs well enough
+ Solid build quality
+ Good battery life
+ Proper 2-in-1 laptop with touchscreen support
+ Webcam privacy shutter
+ Surprisingly good speakers
Negatives
- Best to get 16GB RAM
- 256GB storage is a little small
- Average display quality
- A little thick for this type of laptop
Unboxing the Lenovo IdeaPad Flex 5 AMD
Inside the box of the Lenovo IdeaPad Flex 5 AMD, you are expected to find the following items:
Setup guide
Safety and Warranty guide
65W Power adapter
Power cable
The Lenovo IdeaPad Flex 5 AMD laptop itself
Appearance
The Lenovo IdeaPad Flex 5 AMD is an ultraportable productivity laptop that's a little bit thick compared to similar products. It still doesn't change the fact that it's easy to bring around as it weighs a mere 1.6kg. Furthermore, it's a 2-in-1 laptop as the hinge lets you flip up the screen up to 360°, effectively turning it into a tablet as well.
From the lid, you can see its Light Teal colour scheme that appeals to a younger crowd. It's a plastic body but it's surprisingly sturdy as it doesn't feel cheap or easy to break. The Lenovo logo can be seen taking a small space on the top-left side, giving it a minimalist look with a clean finish.
Open up the lid and you'll get a clear view of its 14-inch Full HD IPS touchscreen display, a webcam with privacy shutter on the top bezel, a chiclet keyboard with white backlighting, a fingerprint scanner below the right arrow key, speaker grilles sandwiching the keyboard, and a trackpad. As expected from a laptop of this size, there is no Numpad.
On the left side, you have a proprietary charging port, an HDMI port, a USB-C port, and a combo audio jack. On the right side, you have a power button, an SD card reader, and two USB-A ports. There's nothing on the rear except for the hinges and a single rear air vent.
Moving to the bottom, you have three rubberized feet consisting of one long top one and two small bottom ones, air vents, and product stickers. You can get a clear view of 9 screws exposed here, but there is a good chance of there being one extra screw hidden behind a product sticker.
Overall, the Lenovo IdeaPad Flex 5 AMD is an attractive laptop with a clean design that will appeal to younger consumers. The build quality is good, especially given the plastic body, and it has some smart design choices that can make your life easier. This includes the privacy shutter and the fingerprint scanner.
If you're looking for a thinner Lenovo laptop, check out our review of the IdeaPad C340 by clicking right here.
Specifications
Performance
Kicking things off with CrystalDiskMark, the storage device is capable of achieving decent speeds for an NVMe PCIe SSD. You should be able to enjoy fast boot ups and minimal loading times with this. In case you're wondering, the 256GB NVMe PCIe SSD in question is the SK Hynix HFM256GDHTNI-87A0B.
Moving on to Cinebench R15, the Lenovo IdeaPad Flex 5 AMD performed pretty well. It' noticeably better than the Acer Swift 3 running the same APU. This might be due to the dual-channel RAM on this laptop giving it a noticeable boost in both areas. It's interesting how it seems to be on par with an Intel Core i7-9750H in single and multi core scores.
On Cinebench R20 on the other hand, you can see that the single core performance of the Lenovo IdeaPad Flex 5 AMD is on par with Intel Core i7 CPU-powered laptops. The multi-core isn't as fast but it's definitely not far off either, which is great.
In Unigine SuperPosition's 4K Optimized benchmark, it's no surprise that it had a rather low score. After all, it only has the AMD Radeon integrated GPU. In this particular scenario, it's best to have a discrete GPU as even an MX250 would be able to give noticeably better scores. With that being said however, it's still better than nothing. Perhaps an upgrade in RAM capacity would see notable improvements.
A similar pattern can be seen in 3DMark's Time Spy benchmark. It's interesting how in this one, the performance with the Acer Swift 3 is essentially on par. However, it's understandable given that this benchmark is GPU-reliant.
Moving on to PCMark, the Lenovo IdeaPad Flex 5 AMD can perform decently overall. It's designed more so for essentials and productivity, as digital content creation will require noticeably more power. If you don't need to do resource-intensive tasks, this should work perfectly fine for you.
I'm sure some of you may want to do some light gaming on the Lenovo IdeaPad Flex 5 AMD. On the maximum settings, it couldn't reach 60FPS on DotA 2 and CS:GO. However, if you dial down the settings, you should be able to easily get some buttery smooth 60FPS gaming experience. Just make sure to keep your expectations in check as this isn't a gaming laptop.
As for battery life in PCMark's Modern Office endurance test, the Lenovo IdeaPad Flex 5 AMD performed admirably. It may not be the best one around but you should be able to comfortably use it for hours without a charger. It lasted 545 minutes (9 hours and 5 minutes) before the battery died. For the gaming endurance test, it lasted 124 minutes (2 hours and 4 minutes).
User Experience
The Lenovo IdeaPad Flex 5 AMD is an ultraportable productivity laptop. It may not be thinnest one around, but it's still easy to bring around. It's powered by the AMD Ryzen 5 4500U with AMD Radeon Graphics, dual-channel 8GB DDR4 RAM (3200MHz), and 256GB NVMe SSD. Personally, I would just upgrade the RAM to 16GB dual-channel for better multitasking, and higher storage capacity but other than that, it's great for work.
It has a 14-inch Full HD IPS touchscreen display with 60Hz refresh rate. The colours are decent and the viewing angle is good. It's not colour-accurate so I wouldn't use it for professional creative work but it works fine for other things. The screen can be flipped up to 360°, giving you extra versatility as you can use this like a tablet.
One thing I really like about this laptop is that the webcam comes with a privacy shutter. If you're ever worried that someone might be spying on you, you can physically block the webcam view with the shutter. It gives that added peace of mind.
As for ports, the Lenovo IdeaPad Flex 5 AMD has an adequate amount but I wished it had just one extra USB-A port. Two USB-A ports is fine but having one more would add that peace of mind, which I'm sure is the same for many people. Alternatively, I can just make use of the USB-C port. For those of you who aren't aware, you can charge the laptop via the USB-C port as it supports Power Delivery.
The keyboard on the Lenovo IdeaPad Flex 5 is comfortable to use with decent tactility and white backlighting. At first, I thought it had no backlighting but as it turns out, I just had to enable it with Fn and Spacebar key combination. You can even adjust the brightness with that. While I do wish that it had a Numpad, it's understandable to omit it given the size. The trackpad is there and it works fine but there's nothing much to shout out about.
The fingerprint scanner here is very convenient to have. You can login your laptop pretty quick without having to key in your password / PIN code. From my own experience, it's very reliable, fast, and one of the better ones implemented in a laptop. There's really no reason for you to not use it.
On the software side of things, you have Lenovo Vantage. It's a one-stop solution for you to adjust settings, run software updates, check warranty status, download apps, and more. It's not a necessity to use but it is still pretty convenient once you've familiarized yourself with it.
In the audio department, it works surprisingly great. The top-firing speakers sandwiching the keyboard is loud with little to no distortion. While bass is lacking, which isn't a surprise given that it's built-in speakers, you get some well defined mids and highs. If you're alone or in a quiet room, using the speakers while watching videos is more than an acceptable experience.
Lenovo IdeaPad Flex 5 AMD Verdict
The Lenovo IdeaPad Flex 5 is a solid choice if you're looking for a productivity laptop that's easy to bring around and has good performance without breaking the bank. You got solid build quality, good battery life, it's a proper 2-in-1 laptop with touchscreen support, and it already has dual-channel RAM from the get-go. This is pretty good value for money.
I would personally upgrade the RAM and storage capacity for better, long-term experience, the display quality is average, and it's a little thick for this type of laptop. However, all of this can be easily overlooked since it's still light and the other stuff can be upgraded when purchased.
With that, I award the Lenovo IdeaPad Flex 5 AMD with our Gold Pokdeward.
Big thanks to Lenovo Malaysia for sending us this laptop for the purposes of this review.