Smartphone Buying Guide: What Should You Prioritize?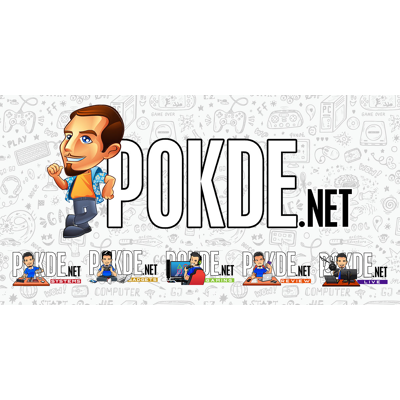 Smartphone Buying Guide: What Should You Prioritize?
Previously, we talked about how Malaysians make their smartphone purchase according to Google, which you can read about by clicking here. It had interesting data on what matters to people. We figured if people might have trouble purchasing, we'd like to help with a smartphone buying guide. This is how we feel you should purchase a new smartphone.
Battery Life
When picking your next smartphone purchase, always keep the battery life in mind. There's no point in getting a device that has all the latest features and the most powerful performance if it can't even last you through the day. This is more than just battery capacity however as the efficiency of the smartphone chipset plays an integral role.
The graph at the top shows some of the best performing smartphones when it comes to battery life. It managed to last at least 800 minutes in the PCMark Work 2.0 battery life endurance test. While we're not saying that you should purchase these devices specifically, it's just to show you what smartphones out there have good battery life.
If you'd like to know about other devices' battery life, you can check out our reviews of them or ask us about it.
Storage Capacity
Another thing that you need to prioritize is storage capacity. After all, there's no point having a powerful smartphone if it only has like 16GB memory. You'd have trouble storing your apps, photos, videos, and other data.
If a specific device that you want doesn't have a memory card slot, best to get one with a higher storage capacity. You don't actually need to purchase one with 128GB or 256GB if you know you won't need that much. I personally can do fine with just 64GB. It ultimately boils down to how much you need that will be comfortable for use in the long run.
Focus on What You Need in a Smartphone
It's easy to be blown away by new features on the latest smartphones but it's important for you to know what you need in a smartphone. Do the apps you run require a lot of firepower? Get one with a powerful chipset and high RAM. Do you find yourself taking photos often? Get a smartphone with a good camera.
Sometimes, new features can seem very enticing but when you do have it, you might not use it as much. In which case, it's really a waste for you. Take the Samsung Galaxy Note series for example. If you know you're gonna need the S Pen, then go for it. If you don't see yourself using it, then best to get something else.
There's also nothing wrong with trying out a new brand. Sometimes, it makes more sense to do that instead of being loyal to a brand if it has what you need. After all, the smartphone is meant to serve you, not the other way around. It's really that simple.
Be Smart With Your Budget
With consumers spoiled with choices nowadays, it can be hard to settle on one. What we can definitely recommend is for you to stick to one based on your budget and not burden yourself with installments if at all possible. After all, a high price doesn't necessarily mean that it's a good smartphone.
This will also be dependent on how long you plan on using the smartphone for. If you're the type of person who likes to change once a year, we wouldn't recommend purchasing flagships every year as it is a costly affair. Perhaps a midrange device would be better suited for this.
If you know you can go at least 2 years without changing, there's nothing wrong with going for a flagship device. It's more justifiable to spend RM4,000 for something that can last you 2 years or more rather than one that will require changing on a yearly basis.
There's nothing wrong with purchasing a flagship device every year if you can afford it. Especially with certain brands and shops running a special trade-up program to upgrade to a new flagship, it's not actually a bad idea. The most important part is to stick to your budget and not go beyond your means.
Value-for-Money Smartphone Choices
After all is said and done, all of you would have your own preferred devices in mind. There is no universal device that would suit every single one of you out there. However, we do have some recommendations for smartphones that offer good value-for-money purchase.
Xiaomi Mi 9T Pro
The Xiaomi Mi 9T Pro is one of the best smartphones out there for the price. The performance is akin to a typical flagship device, the camera performs well, battery life is good, and it's retailing for just RM1,799. If you're smart about it, you might even be able to get it for a slightly lower price.
If you'd like to check out our review of the Xiaomi Mi 9T Pro, click right here.
ASUS ROG Phone 2
The ASUS ROG Phone 2 brought a slew of upgrades over its predecessor. It has a Snapdragon 855+ SoC, a monstrous 6,000 mAh battery capacity, one of the best cameras in a gaming smartphone, and great audio. This may be the priciest one in our recommendations, but at RM3,499, it's hard to find something as good at that price range.
If you'd like to check out our review of the ASUS ROG Phone 2, click right here.
realme 5 Pro
The most affordable recommendation in our list, the realme 5 Pro is a pretty solid offering. Powered by the Snapdragon 712 chipset, it has good performance for the price, camera works surprisingly well, and has a solid build quality. For just RM1,099, it's definitely a great value-for-money purchase especially for those under a strict budget.
If you'd like to check out our review of the realme 5 Pro, click right here.
HONOR View20
Yet another affordable offering in our smartphone buying guide, the HONOR View20 is a good smartphone for the price. The performance is sufficient for most users, the camera is great, and it's a real eye-catcher too. The price has dropped significantly since we last reviewed it, so you can get it for as low as RM1,199.
If you'd like to check out our review of the HONOR View20, click right here.
We at Pokde.net hope that this smartphone buying guide will help you out when purchasing a new smartphone. Feel free to drop any questions in the comments section.