Review
Minecraft Dungeons Review – Games Can Be Simple and Still Fun to Play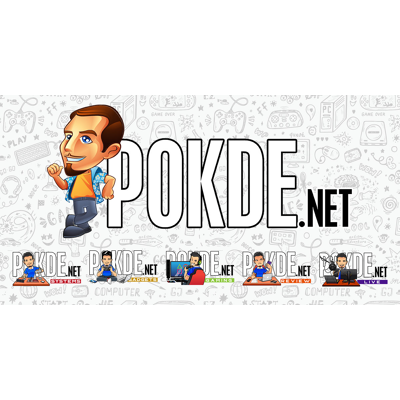 Overview
Minecraft Dungeons is an action RPG spin-off set within the same Minecraft universe. It's essentially a simpler version of Diablo, but is it any fun to play? Let's find out.
PC = RM78
PS4 = RM78
Nintendo Switch = USD $19.99
Xbox One = USD $19.99
Positives
+ Fun for all ages
+ Plays better with friends
+ Low system requirements for PC
+ Simple, yet still entertaining
+ Good stepping stone for those unfamiliar with the genre
+ Very affordable
+ Assortment of interesting abilities to enjoy
Negatives
- Game is a little short
- It's easy to miss out on the storyline
- Needs better gamepad support for PC
- Repetitive
What is Minecraft Dungeons About?
Minecraft Dungeons is an action RPG / dungeon crawler spin-off of Minecraft. It is set in the same universe as the original game with its signature blocky visuals representing living beings and the environment. In this particular game, there is a proper, linear storyline for its campaign along with cutscenes to help push the narrative.
Once upon a time, a homeless "Illager" named Archie was rejected by everyone he met. Then, he finds a mysterious artifact called the Orb of Dominance, which corrupts him but also gave him powers. From that point on, he takes on the identity of "Arch-Illager", with a mission of vengeance against those that wronged him, wreaking chaos all over the world, and turning villagers into his slaves.
Players will explore procedurally-generated dungeons in the map to fight all sorts of evil in a variety of environments. The ultimate goal here is to subdue the Arch-Illager, destroy the Orb of Dominance, and save the world. It will be a treacherous journey, but you can play with up to 4 players in either local or online co-op multiplayer.
PC System Requirements
The system requirements for Minecraft Dungeons is actually pretty light, so most gamers should have no trouble running the game. It will also look surprisingly great, at least within Minecraft's blocky standards, if you're running a fairly powerful system. We've listed the minimum system requirements below here:
| | |
| --- | --- |
| CPU | Intel Core i5 2.8GHz or equivalent |
| GPU | NVIDIA GeForce GTX 660 or AMD Radeon HD 7870 or equivalent |
| RAM | 8GB |
| Storage | 6GB |
| DirectX | DirectX 11 |
| OS | Windows 10, 8 or 7 (64-bit with the latest updates; some functionality not supported on Windows 7 and 8) |
Simple, Yet Addictive
The idea of Minecraft Dungeons is very simple. It's a Diablo-style action RPG made simple. It's basically a point and click game where you can attack using melee weapons, use range attacks with your trusty bow, and use abilities via Artifacts that you gain along the way, such as shooting fireworks for an area-of-effect attack or dragging enemies with your fishing rod.
Even potions are technically unlimited as you don't have a set amount of it. Instead, it simply cools down upon use, so you can use it again right after. While other similar games will have character classes, skill trees, and many other elements that can make it seem rather daunting, you don't have to worry about any of that.
While you do gain experience points and level up, there is no character classes to choose. Instead, you spend points to gain and improve abilities that are tied to equipment. This includes adding fire damage to weapons like sword, which deals a small bonus damage over time for a few seconds. This is applicable to melee weapons, bows, and armour.
As you may be uncertain as to what abilities you can get, you will most likely try out any and every weapon you find, even if it is a little weaker than your existing equipment. You don't have to worry about losing out on ability points either as you can regain them by salvaging items. Moreover, you get emeralds from it as well, which you can use to purchase equipment.
This may sound a little too flat for an RPG but I believe this serves as a good stepping stone to get people comfortable with the genre. Given how simple the game's mechanics are, you will be more inclined to experiment with what is given to you, and anyone can start enjoying the game almost immediately. No worries about picking the "best" character class or stress out from making the "perfect" build, just go in and enjoy the game.
While it shouldn't be a problem for those who play Minecraft Dungeons on console, it doesn't seem to be gamepad-friendly on PC. I can't get it to work with my Razer Raiju Ultimate, Razer Junglecat, DualShock 4, and Nintendo Switch Pro Controller. All these controllers work perfectly fine in other games, but perhaps it's because Steam and Epic Games offer support for it instead of relying on the developers to add it on their own. It's not that this game doesn't support it, just that you can't use any gamepad lying around.
Looking for a more story-driven game on the PS4? Check out our review of The Last of Us Part II by clicking right here.
You May Feel A Little Aimless
Minecraft Dungeons doesn't exactly have an open world environment. Instead, you go through stages, kill monsters like zombies and the franchise's infamous Creepers, collect treasures, and complete the main objective. Typically, the main objective will have you reaching a certain part of the map, accompanied by some fights along the way.
It's not mandatory to explore every bit of the stage's map, but I would recommend doing so not just to strengthen your character, but to also find good loot. The game does spoon-feed you to an extent, particularly in showing an arrow as to where you need to go. If you're a good sense of curiosity and willingness to satisfy it, you don't have to follow it at all as you would have checked every nook and cranny in the map anyway.
As far as content goes, the game can be a bit short, at least within the genre's standards, but it still can provide quite a bit of gameplay for you to enjoy. If you ever need more, you can always go for the DLC expansion, with Jungle Awakens DLC now available. This will let you play more levels, fight more enemies, and gain new loot. If you have the Hero Edition of the game, you can enjoy the expansion without having to spend extra.
After the completing the first level, you will find yourself in a camp area which serves as a hub world / rest area of sorts. Here, you can decide which level to play next and purchase items at the shop in exchange for emeralds that you gain from playing the game. You can't purchase specific equipment but instead, you get random equipment for a set amount of emeralds.
It feels kind of like a loot crate system, with the exception of it actually being practical. Usually, you get your standard class gear but at times, you'll find yourself with rare equipment that can make the game more fun. A good example of this is a bow that can shoot at multiple enemies at once. You will get equipment that is within your character level, so it will never really be enough to cause a huge imbalance with the game.
While the game does have its storyline, you will find yourself a bit lost throughout the game as it doesn't tell you about it enough. Especially given how mindless the game can get after a while, you'll most likely skip through it anyway. Playing the game alone can get stale but when you play with friends, it gets a lot better.
You can play with friends in either online or local co-op, up to four players. It's easy to believe that the game is geared towards children when playing along, but it's a whole lot more enjoyable for everyone when played with other people. In fact, given how simple the game is, it's very easy for just about anyone to just hop into the game and start having fun.
Minecraft Dungeons Verdict
Minecraft Dungeons is a decent action RPG. It is fun, but it's a whole lot better when played with friends. It takes the Diablo formula and simplifies it to the point where anyone can enjoy it. It also serves as a good stepping stone for those who aren't too familiar with the genre.
The game can get a bit mindless after a while, gamepad support is a bit lacking on PC, and you might find yourself lost where the storyline is concerned. However, the game does have quite a bit to offer and I find myself enjoying this game a lot more than I expected.
With that, I award Minecraft Dungeons with our Silver Pokdeward.
Big thanks to Double Eleven for letting us review this game.