Review
Moto G5S Plus Review – Exceeding Expectations?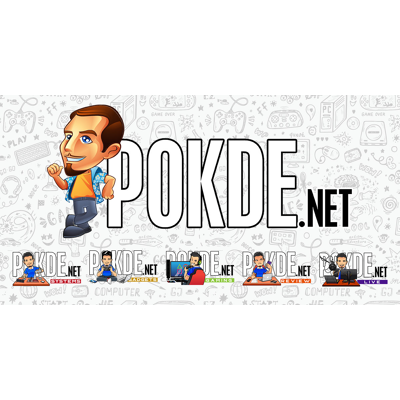 Positives
+Decent battery life
+Stock Android UI
+Fast fingerprint sensor
+Comes with TurboPower charger
+Pricing is awesome
Negatives
- No LED notification
- Occasions of app crashes
- Not fully waterproof IP67/68
- Camera needs improvement

Introduction
While it wasn't before long when the Moto G5 Plus came out, its successor the G5S Plus shortly came. Many would wonder why have Lenovo/Moto produce such a device so soon when the G5 Plus was already on the market at a price of RM1299 (when it came out) while the Moto G5S Plus retails at RM999. Bluntly speaking, the new G5S Plus packs a bigger display, metal build, and features a dual rear camera, so that's a gist of what's different. How often can we say that a newer model is cheaper than its predecessor? So how does it perform from the previous? Let's take a look shall we.
Unboxing
Appearance
At the front side you've got your fingerprint sensor centered on the lower bezel. Meanwhile the front camera sits on the left side and the LED flash located just at the top right section. They appear to be equally distanced from the earpiece, which might interest our readers with OCD out there.
On the right hand side, you got your standard volume rockers plus the power button at your disposal. Nothing much to display here, like any other devices though.
At the opposite corner, you've got only the SIM/microSD tray to see. Well that's if you don't include the antenna lines at the top and lower parts of the phone which connects all the way to the back till the end.
Head on to the top, there's nothing much to write about as there's only the 3.5mm jack. Well it could be said that personally, I prefer it to be at the top instead at the bottom due to the fact that I'd put my phones at my pocket. A convenience for me.
Down below, there is the speaker grille located at on the right corner. The phone uses a microUSB port, which to some may be outdated. Last but not least is the microphone situated just beside the microUSB port.
Flip the phone, there you have the phone's dual camera. You've got the iconic almost 'batwing' Moto logo behind in a little dimple on the smooth metallic back. Visible as well are the antenna lines which are continued from the sides.
Specifications
CPU/Chipset:
Qualcomm Snapdragon 625 (8 x ARM Cortex A53 @ 2.0 GHz)
GPU:
Qualcomm Adreno 506 @ 650 MHz
RAM:
4GB
Display:
5.5″, IPS LCD, Full HD 1920×1080, 401 ppi
Storage:
32GB (expandable with microSD up to 128GB)
Camera:
Main Camera
Dual 13MP f/2.0 with depth editing, color balancing dual LED flash, active viewfinder
Front Camera
8MP f/2.0 wide angle lens, LED flash
OS:
Android 7.1.1 Nougat
Connectivity:
Wi-Fi 802.11 a/b/g/n 2.4 GHz + 5 GHz
LTE CAT4
SIM:
Dual nanoSIM
Battery:
3000 mAh
Weight:
168g
Performance
The Moto G5S Plus runs on a 3000mAh battery and packs a Snapdragon 625 chipset, which is a mid-range octa-core SoC. With that said, expectations is that it isn't going to topple the charts but it certainly wouldn't perform underpar as well. So lets head straight to the benchmarks shall we?
In Antutu, you can see that the Moto G5S Plus performs averagely. Compared to other devices that runs on Snapdragon 625, the G5S Plus is right in the middle of them. Additionally, it's visible that Snapdragon 630 and Snapdragon 652 chipsets has a big advantage over them.
For the Geekbench benchmark, it's multi core results fared quite well when compared with other devices with SD625 but for the single core, it performs on an average, being not too high or too low from the rest.
For the 3D Mark tests, the Adreno 506 here offers performance that once again places the Moto G5S Plus in the middle of the pack of other Snapdragon 625 devices.
In this benchmark, it tests the phone's capacity to perform for productivity-related workloads. It performs better than higher-end devices, but that has been a "feature" (bug?) that we have seen repeatedly with Snapdragon 625 devices.
In the battery test, it performed surprisingly well despite its rather small battery capacity, but this maybe due to fact that it runs vanilla Android in addition to the already very efficient Snapdragon 625.
In terms of my real world battery usage, this is what it looks like. A round of AOV, some light Instagram scrolling, heavy usage of Facebook Messenger and Whatsapp. Not to forget some Facebook browsing as well. So all in all, having 54% of battery left after 14 hours sounds decent to me.
User Experience
Straight out of the box, the G5S Plus features a 5.5-inch display, bigger than it's compatriot, the G5 Plus. With a standard 1080p resolution, the display looks sharp without having to chow down extra processing power to deliver 1440p. One feature that I thought was lacking in the phone was LED notifications. Using an active display, there was occasions where it left me baffled me where it turned on the display when they were no notifications, especially when I drove my car (I would like to say that I don't use my phone while driving, I simply put it at the passenger seat :D )  Sporting a full metal build this time, it certainly doesn't feel cheap. While it may feature a metal body, the weight is not heavy, which is a good thing for me.
For me personally, I just love stock android UI. It's simple and pretty much straight forward. As for the fingerprint sensor, it works like a charm for me, and pretty fast I might say as well. Now the device doesn't feature physical buttons on the sides of the fingerprint sensor, which may be a nuisance to some. Motorola have added a feature in their app to help with that.
With the Moto app, you can choose to turn on the One-button navigation besides the gestures that are available, which allows you to go back or open recent applications by the use of your fingerprint sensor. A tap and swipe left on the sensor will make you go 'back' while a tap and a swipe to the right will bring up the recent apps.
As far as my gaming experience with the phone goes. I played AOV quite regularly to test it out (yeah that's my IGN, feel free to add me up lol). Performance wise, the phone gets laggy, especially during animations in the menu, not in gameplay though. As I went on a run playing the game, I noticed that the device gets warm after 70+ minutes of playing. Note that I've been playing in room temperature and no air-conditioning was present. All in all, game experience was decent as my only concern is the smoothness of gameplay, which works out fine.
Music wise, the phone doesn't come with its own music player, so things are pretty basic with the Google Play Music app. Listening to music with the device is just average. Nothing to brag about but nothing to criticize. It does its job. Speakers are loud enough to notify you of any new alerts.
Next thing that I would like to mention is about its USB socket. The G5S Plus follows its Moto predecessors by using micro USB sockets. Many would think that such a feature is outdated with the USB Type-C lying around. Despite that, the Moto G5S Plus supports Turbo Charging and honestly it does the trick for me. Personally, I got it to charge 20% of battery in only 15 minutes. While this may not seem much to some, but it certainly helps when you don't have much time to charge and have to be on the move. Every percent counts right?
Coming with dual rear cameras, much was expected. I would say that it doesn't compete with the top of the range smartphones devices with better cameras, but I'll say this, it's not that far off. Experience with the camera was a fun one indeed, especially with the depth mode turned on. You can use it to take layers in a photo that you've taken and edit and place it into another photo with depth layer enabled. On a side note, in poorer lighting, there is a purple tinge easily visible in the photos taken. Overall, it's more than enough for your social media needs. Despite the phone having no OIS (Optical Image Stabilization), Moto answers this problem with the use of software-based video stabilization in its video editor. You can choose to edit it there if you feel the need to improve your videos. Photos get no love though, so work on your breathing techniques.
Conclusion
The Moto G5S Plus was an enjoyable experience for me. It totally exceeded my expectations for a sub-RM1000 device. Especially with its price of RM999, it is more than worth your money for the specifications itself. It offers much more than the previous G5 Plus. You'll get a properly built phone with metal design. You'll have fun playing around with the Depth Mode, even though sometimes it is totally off the mark and looks downright silly. It's hard to expect a premium experience with the price that it's set at but hey, it's a pretty damn good phone. It's hard to ask for more for it's price but if the cameras were improved a little, I would've given it a prestigious Gold Award.