Review
MSI Prestige P65 Creator review — the ultimate package?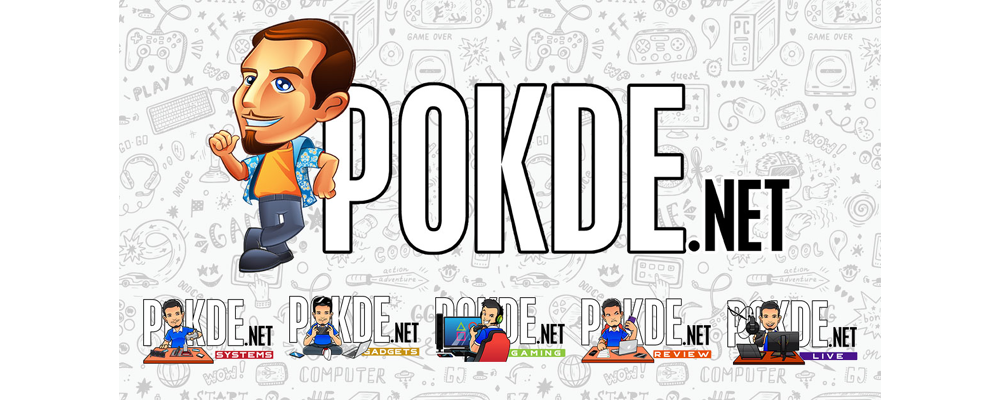 Positives
+ Ridiculously overkill packaging!
+ Amazing aesthetics
+ Great gaming performance
+ Battery life is amazing
+ MSI Dragon Center is themed accordingly and is very useful
+ Pretty 144 Hz display
+ Good quality audio despite suboptimal positioning of speakers
+ Excellent keyboard!
+ Good array of ports
Negatives
- MSI skimped on the storage
- CPU boost clocks are limited by thermals
- No RGB backlighting for the keyboard
Introduction
Fancy the specifications of the MSI GS65 Stealth Thin, but not really a fan of the black finish? Rather than go out and release another GS65 in white, MSI decided to add the MSI Prestige P65 Creator to their lineup, giving everyone a chance to get a MSI GS65 Stealth Thin in white. But of course, there are a few tweaks to make it more suited to the creative crowd MSI is targeting with the Prestige series.
Unboxing
We received the highest end Limited Edition MSI Prestige P65 Creator, which comes in an exclusive wooden case here. This is the first time I saw a laptop arrive at our labs in a wooden box. Actually, we never had wooden boxes delivered to our office. You know what to do, dear every-other-brand-who-isn't-MSI.
Opening up this pretty white box reveals the laptop right at the top of the stack, in thick foam padding.
Under the laptop we find the the charger and documentation.
And here's the spread from the white wooden box. A pretty basic set here, nothing too special.
Here's the included leather sleeve which the MSI Prestige P65 Creator slides into snugly.  A pretty nice touch from MSI. Absolutely didn't expect this much class from MSI! A  wooden box, and now a leather sleeve? They are on a roll!
Appearance
The MSI Prestige P65 Creator has two twins, but no prizes for guessing. Which is why it looks exactly like the MSI GS65, except that it's white and gold here on the lid, instead of black and gold. Personally, I dig the latter more, but we are sure there are those who prefer this.
Taking a look under the laptop reveals what is mostly just a massive grille. The hardware in this svelte system are actually pretty powerful, so it will need good cooling.
On the back, you will find three vents, which is somewhat of a signature of MSI's higher end slim laptops. There are three fans in this beast behind those sexy polygons. There are more vents on the sides as well, but we will take a look at them later. Also, note how slim the MSI Prestige P65 Creator is! For the record, it's just 17.9mm thin!
Opening up the laptop reveals slim bezels and more pearl white finished metal. The fingerprint scanner here is something which the MSI GS65 lacks, so there's is some differentiation from the gaming model. Kudos to MSI for thinking about that. The keyboard's layout is pretty good. It is the same one from the MSI GS65, although it lacks the fancy per-key RGB illumination the latter sports.
Specifications
CPU
Intel Core i7-8750H @ 2.2 GHz (up to 4.1 GHz Turbo Boost)
RAM
16GB (1 x 16GB SODIMM) 2667 MHz DDR4 (1 slot vacant)
GPU
NVIDIA GeForce GTX 1070 Max-Q 8GB GDDR5
Storage
512GB Kingston M.2 PCIe 3.0 x2 NVMe SSD
1x M.2 SSD Combo slot (vacant)
Software
Microsoft Windows 10 Home
MSI Dragon Center
MSI True Color
MSI Battery Calibration
Nahimic 3
Connectivity
WiFi 802.11ac
Bluetooth 5.0
Gigabit LAN
2 x USB 3.0
1 x USB 3.1 Gen2 (Type-A)
1 x Type-C (USB 3.1 Gen2 / DisplayPort / Thunderbolt 3)
SD card reader
Display
15.6″ FHD (1920 x 1080) 144 Hz 7ms, IPS-level
1 x HDMI 2.0 ([email protected])
1 x Mini-DisplayPort
Audio
2 x 2W speakers
1 x 3.5mm microphone in
1 x 3.5mm headphone out
Power
180W power adapter
82 WHr 4-cell Li-Po battery
Dimensions
357.7 x 247.7 x 17.9 mm
Weight
1.88 kg
Performance
The MSI Prestige P65 Creator's hardware is pretty familiar. It is the same hardware found in the MSI GS65 anyway. With the exception of the storage. Which is actually quite disappointing to be honest.
MSI used an inferior Kingston RBUSNS8154P3512GJ M.2 PCIe SSD in the MSI Prestige P65 Creator, which resulted in much lower speed as compared to the MSI GS65 we tested.
CPU performance is a fair bit lower than other Intel Core i7 8750H laptops we have reviewed. It seems like MSI has a much more conservative boost implementation when all the cores are used, throttling down much earlier than expected. As a result, the ROG Strix SCAR II is 25% faster, and the MSI GS65 Stealth Thin is a good 10% faster.
The GeForce GTX 1070 Max-Q here also delivers slightly less performance than what the MSI GS65 Stealth Thin offered.
DOTA 2 runs poorly on the MSI Prestige P65 Creator. Since DOTA 2 is a mainly CPU-limited game, I would put the blame on the low boost clocks achievable on the MSI Prestige P65 Creator when all cores are used.
Overwatch sees the MSI Prestige P65 Creator perform quite well too. It's still a far from a full-fledged GeForce GTX 1070, but it's extremely playable at this point.
The MSI Prestige P65 Creator delivers an even better showing in Rainbow Six Siege. The performance is just stellar, with the performance maintained well throughout the game. Thermals are on the high side, and throttling was detected by HWiNFO, but it didn't affect the experience.
COD Black Ops 4 is also handled well by the MSI Prestige P65 Creator. The thermals are once again high, but we didn't encounter any stutters which would indicate the CPU is heavily throttling.
Similarly high temperatures, but the MSI Prestige P65 Creator falls short of delivering a playable experience in Assassin's Creed: Odyssey. Of course, 30 fps is an arguably playable experience for an RPG, but we set our threshold at 60 fps.
This slideshow requires JavaScript.
Now you may have noticed the rather worrying thermals. We are actually running the laptop in Sport mode, which allows the GeForce GTX 1070 Max-Q here to clock up a fair bit. Not standard GTX 1070 levels, but much higher than stock. The fans are set to the highest Cooler Boost preset, which makes a fair din but still a tolerable one. You can even tune the fan curve manually, if you want better cooling performance without having to endure too much noise.
The battery life on this is also insanely good. 9% in 30 minutes of YouTube at 50% brightness for both the keyboard and screen checks out as an amazing showing. All while being capable of some serious gaming at the literal flick of a switch? I love it!
User Experience
I don't really dig the white bezels, if I am to nitpick. The display looks pretty awesome, and it is claimed to offer close to 100% sRGB coverage. We do not have the hardware to gauge it, but colors look vivid enough to satisfy our lowly appetites. The 144 Hz refresh rate might not be of much use to anyone who's not a gamer, but it makes all motion so smooth it's hard to settle for anything less once you have tried it. Professionals would also appreciate the fact that the webcam is still in the right place so the person on the other end won't be looking at their double chin.
For those of you looking for awesome audio to enjoy your movies on, the MSI Prestige P65 Creator is a decent choice. Audio quality is just par for the course, with just two speakers. And the grille you are looking here does not hide speakers under them, but fans. They are intakes to enhance cooling, while the speakers are over on the bottom. So depending on the surface you put the MSI Prestige P65 Creator on, you can get anything from pretty good audio to muffled sound.
Nahimic is here too, but you will need headphones to get any use out of them. The software is really quite nifty, as it even lets you experience the tweaks you apply immediately. It's a step up from most bundled software with laptops, and the fact that it works flawlessly is great.
This keyboard is really pretty awesome. Its tactility is top notch, and the main keys are all nicely sized. Top notch keyboard. The trackpad is pretty big too, but the fingerprint reader in the corner cuts down the usable area a tad. Still, I am more than willing to give up some space on the trackpad for the convenience of a fingerprint scanner. Unfortunately, there is some tangible levels of flex on the right palm rest area, and it creaks. I would have probably given it a pass as the degree of flex isn't too serious, but the creaking is absolutely unacceptable. It appears to be limited to our specific unit of the MSI Prestige P65 Creator, as the MSI GS65 we reviewed did not exhibit such an issue, and we have already established the two share the same design.
While they both share the same design, the RGB backlighting is not carried over to the MSI Prestige P65 Creator. It features boring white backlighting, which isn't particularly bright or clear either. I don't know who decided that professional laptops should not feature RGB, but he deserves to be shot. Leniency will be considered given the pretty leather sleeve and packaging, but professionals need RGB too.
There is a good array of ports on both sides of the laptops. And as you can see, secondary vents which feature golden trusses. Definitely not something you see everyday. Despite the slim profile, MSI managed to cram in a Gigabit LAN port here on the left. The microphone in and headphone out are also separate, typical of MSI's designs. Two USB 3.0 ports also find their home here. The Kensington Security Slot is well positioned here on the MSI Prestige P65 Creator, unlike the MSI PS42's.
The right side is where you will find the display outputs, USB Type-C port and USB 3.1 Gen2 port. I am actually glad to find a proper USB 3.1 Gen2 port here, as well as a proper Thunderbolt 3 port. The position of the power connector is not exactly optimal, as the power supply ends with a L connector, meaning the cable will most probably get in the way of the vents here.
Conclusion
Interestingly, despite featuring a similar build and also hardware inside, the MSI Prestige P65 Creator is a good RM600 cheaper than the MSI GS65 Stealth Thin we reviewed. How is that possible? No idea. With that, the MSI Prestige P65 Creator is actually a better deal than the MSI GS65 Stealth Thin if you can live without RGB. The CPU performance might be slightly worse, but still better than any 7th Gen Intel Core laptop out there.
RM9999 is a pretty steep price, but for a laptop with the second fastest mobile processor in the market, a powerful graphics card and an excellent spread of I/O, all in a body that's less than 18mm thick and just 1.88kg light, I think it might just be worth your moolah. The only downer here is the storage, which unfortunately still fell victim to cost-cutting in a laptop that costs nearly RM10 000. It is a great laptop, packaged in very nice packaging, but that knocks off some of the sheen. Taking all of that into account, the MSI Prestige P65 Creator is still an amazing laptop to behold and use though, so it's getting our Silver PokdeWard!
Our thanks to MSI Malaysia for providing the MSI Prestige P65 Creator for review. To support us, do check out it out on Lazada via the following link:
P/S: The MSI Prestige P65 Creator is available with lesser specifications, and lower price tags too, but they do not come in the stunning Pearl White of our unit here. The lower end variants come in a Silver finish.