Review
Noctua NF-A12x25 fan review — to be seen and not heard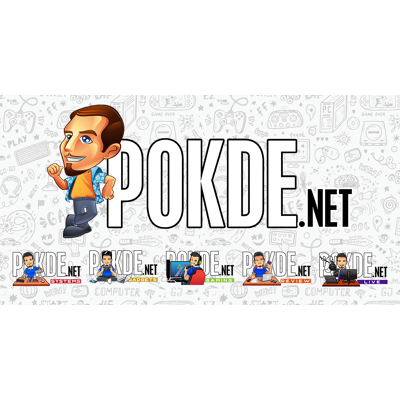 Positives
+ Package comes with everything you will ever need, and then some
+ Precision engineering is very satisfying to see in action
+ Very silent for the performance offered
+ Warranty is longer than most rigs' lifespans
Negatives
- Expensive
- Color scheme is hard to match
Introduction
Earlier this year, Noctua released the Noctua NF-A12x25 fans, which featured a minimal 0.5mm gap between the tip of the impeller blades and the frame. Noctua aimed to deliver a fan that can tackle both airflow and static pressure-dependent workloads with a single fan that is also quiet. Does it live up to its promises though?
Unboxing
Never have we seen such a premium packaging for just a fan. It even comes with one flap to check out the Noctua NF-A12x25 before you take it out of the box, and another flap to reveal more details about the fans! Noctua sent us all three variants of the Noctua NF-A12x25, but we will be using the PWM and FLX variants in our testing.
Noctua shipped us the Noctua NF-A12x25 along with the Noctua NF-P12 redux fans for comparison purposes. As you can see, the Noctua NF-A12x25 comes with a load of accessories while the redux fan, being a part of Noctua's affordable lineup, only comes with screws. The attached fan cable is much longer though.
Appearance
Noctua used their signature brown-on-brown color scheme for the Noctua NF-A12x25. It might look odd at first, but after using a Noctua NH-U14S for some time, it actually sort of grew on me. Noctua's reason for not releasing these fans in a more attractive color was because the new Sterrox liquid-crystal polymer (LCP) material and precision required to offer the performance limited their choice of color for the Noctua NF-A12x25.
In fact, you can see that the brown used here is slightly different from what they have used on their usual fans made of PBT. Maybe they will release a chromax variant once they figure out the formula, but don't hold your breath. The Austrians are proud of the brown fans.
The back of the fan here we see the metal-reinforced motor hub which is vital for the precision and stability required for the operation of the Noctua NF-A12x25. Anti-vibration pads on all four corners also help prevent the fans from producing noise from vibration.
We put the fans side-by-side with the Noctua NF-P12 redux fan and another random case fan we had lying around the office. The difference in clearance is quite phenomenal. Hopefully that translates to better performance as well.
Specifications
Dimensions
120 x 120 x 25 mm
Speed
450 ~ 2000 rpm (1700 rpm with L.N.A.)
Airflow
60.1 CFM (max)
Air pressure
2.34 mmH2O (max)
MTTF
> 150 000 hours
Noise
22.6 dB(A) (18.8 dB(A) with L.N.A.)
Max. input power
1.68W
Warranty
6 years
Included accessories

Low-Noise Adaptor (L.N.A.)
4-pin y-cable
30cm extension cable
NA-AV2 anti-vibration mounts
Anti-vibration gasket for water cooling radiators
Fan screws
Pokde Benchrig
| | |
| --- | --- |
| CPU | Intel Core i7-5820K @ 4.125 GHz |
| Motherboard | ROG Rampage V Extreme |
| GPU | ASUS ROG Strix RX 480 8GB OC |
| Memory | 4 x 4GB Kingston HyperX Predator 3000 MHz CL15 |
| Storage | Kimtigo 120GB SSD |
| Power Supply | Cooler Master V850 |
Testing Methodology
Our Intel Core i7-5820K CPU will be clocked at 4.125 GHz, with a Vcore of 1.11V set in the BIOS. The thermal paste of choice will be the MasterGel Maker, sponsored by Cooler Master. To test the performance of the fans, we run LinX 0.6.5 for 40 minutes, with a problem size of 23118. The fans and pumps will run at maximum speed to gauge maximal performance. Ambient temperatures are fixed to 25°C, in an air-conditioned room. Noise levels are recorded approximately 50cm away from the bench rig.
Performance
In terms of cooling performance, we will be replacing the stock fans of the ROG Ryuo 240 and MasterLiquid ML240R AIO coolers, as well as Noctua's very own NH-D15 cooler. This gives a rough idea of how much better it is versus the average 120mm fans, as well as whether it can replace Noctua's excellent NF-A15 fans. As we only had one NF-P12 redux fan which runs at 1700 rpm, we only tried the redux fan on the NF-A15 air cooler.
Performance wise, the Noctua NF-A12x25 actually didn't offer that much of an upgrade over the other fans in comparison. In fact, it performed slightly worse in most of the tests, but only marginally.
When it comes to noise levels though, it is uncontested by the stock fans bundled with the two AIOs test. It does however fall behind the other two Noctua fans, for some reason. It really shows a major difference when pitted against the much louder ROG fans on the ROG Ryuo which run at 2500 rpm though.
Conclusion
Is the Noctua NF-A12x25 really the new king of fans? We didn't have access to a Gentle Typhoon which was widely regarded as the previous king of fans, so we can't provide any insight on that. It is, however, a major upgrade for any 120mm fan that's not from Noctua out there, especially in terms of acoustics. If you value silence, the Noctua NF-A12x25 is definitely your kind of fan. For $29.90 a pop (we found it on Lazada RM144.50), it is one of the most expensive fans I have ever seen. It is also the only fan I have tested that can deliver great results while remaining barely audible. If only it came in black though…
Our thanks to Noctua for providing the Noctua A12x25 fans for review. To support us, do check out the Noctua A12x25 FLX on Lazada via the following link: