Review
NVIDIA GeForce GTX 860M revisited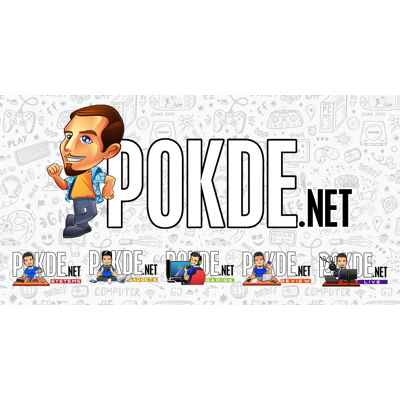 My Lenovo Y50 is a year old now, and the NVIDIA GeForce GTX 860M inside is also feeling rather outdated already. However most mid-range gaming laptops are still using the slightly enhanced GTX 960M based on the same GM107 silicon, which was first seen in the desktop GTX 750 Ti. Just to share a little backstory of the GM107 silicon, it is the first Maxwell chip to appear on the market, has a 128-bit memory interface and 640 CUDA cores. The GTX 860M also comes in two variants, Kepler and Maxwell, with the Kepler GK104 GPU offering slightly worse performance.
In any case, the GTX 960M which is also based on the GM107 silicon, has a faster base clock speed of 1097 MHz with boost up to 1176 MHz as compared to the GTX 860M which has a base clock of 1020 MHz reaches 1098 MHz with boost. In this revisiting of the GTX 860M mobile GPU, we will be testing with my year-old Lenovo Y50.
Specifications
| | |
| --- | --- |
| Processor | Intel Core i7 4710HQ 2.5 GHz (Boost at 3.5 GHz) |
| Memory | 8GB DDR3L 1600 MHz in single channel configuration |
| GPU | NVIDIA GeForce GTX 860M 4GB DDR5 |
| Storage | 1TB Western Digital Slim HDD |
| OS | Windows 10 |
The Lenovo Y50 is infamous for cutting off boost very early, at around 65-70°C, resulting in the CPU running at 2.5 GHz, which in turn causes the CPU to bottleneck the GPU. So for the purpose of this test, I will be using ThrottleStop to keep the CPU running as high as possible to try and reduce the possibility of the performance being CPU limited.
Performance
For the performance tests, I will be playing four games, The Witcher 3: The Wild Hunt, DotA 2 Reborn, Battlefield 4 and The Crew. All games tested are set to their respective maximum graphics presets at my screen's native resolution of 1080p. The GPU clocks are as such:
Stock: 1020 – 1098 MHz core, 2505 MHz VRAM
OC: 1154 – 1232 MHz core (+135 MHz), 2750 MHz VRAM (+245 MHz)
Temperatures must be taken with a grain of salt as every laptop will have different cooling configurations, thus the temperatures here are not really a representative of the GTX 860M's heat output, but more of the Lenovo Y50's cooling performance.
We will start with one of my favorite games, The Witcher 3: Wild Hunt. In this game, I had a most unsatisfactory experience, due to the extremely low frame rate. It was extremely uncomfortable to play at the maximum settings at 1080p. NVIDIA optimized settings pegs it to 768p, but with considerably high graphics quality, providing a much more enjoyable time playing as Geralt. If you want to enjoy this game in its full glory, a better graphics card is definitely needed. Given that it is just playable on the desktop GTX 960, you may have to shell out a pretty large sum if you plan on playing it on a laptop.
DotA 2 is handled very well, with a very smooth experience. The fear of lag due to our excellent internet connection in Malaysia is much greater than the worry of the GPU limiting you from enjoying this addictive game. DotA 2 Reborn didn't have a fps cap back when the GTX 960 was tested, but now it also has a 120 fps cap instated.
The Crew is a pretty fun racing game, or it can also be called a MMOCarPG. It offers a reasonable story, interesting PVP mode, and a bevy of challenges which you will have to grind to get the best upgrade parts for your car. Typical MMORPG. You would be much better off playing the game with NVIDIA optimized settings, or you can slowly tweak it to get the best experience from it.
Battlefield 4 is not the latest installment in the Battlefield series, but is arguably still one of the most popular, with Battlefield: Hardline failing to sway players in its favor. For the purpose of the tests, I played exclusively in the map named Locker, 64 vs 64 mode. Bullets flying everywhere while I desperately tried to aim and shoot with the pitiable 33 fps I was getting (or 39 OC-ed). Turning down the settings to the Medium preset, things were a lot smoother. I still sucked at it but at least I can't blame the horrible fps. You can actually tune the settings for better graphics quality, but medium is quite good. NVIDIA optimization curiously drops most of the settings to Low, but in all honesty, with such fast paced action, you wouldn't have time to enjoy the prettier looking graphics.
Conclusion
Is the GTX 860M or 960M still a valid GPU for 2015's gaming laptops? I would have to say yes and no. The OC-ed clocks of the GTX 860M are above a stock 960M's, and the clocks really didn't make much difference in games. With games like Witcher 3, the 860M is considered insufficient. If you are most probably just stick to playing older games like DotA 2 or BF4, you may find it to be up for the task. Also note that most of the games I tested are also not that new. I wonder how will games with DX12 perform on the first-gen Maxwell chip. Hopefully the GTX 950 desktop GPU based on a cut-down GM206 will be making an appearance as a mobile chip as the GTX 965M or something.