Review
OnePlus Buds Pro 2 Review – Better Than Expected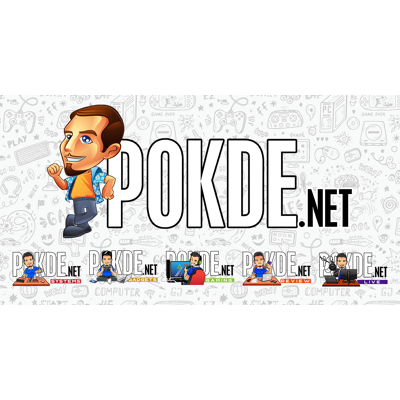 Positives
+ Smart use of the stems for touch control
+ Matte finish is always good to have
+ Good sound quality that is geared more towards videos and games
+ Audio ID 2.0 tailors your listening experience with ease
+ Works on any Android and iOS device without losing out on features
+ Support dual connection with Google Fast Pair
+ Great battery life
Negatives
- Only IP55
- Spatial Audio doesn't really work
- Its low latency claim is for Bluetooth, delay is still noticeable when gaming
- Ambient Sound could be better
- Charging case feels hollow, plasticky
Unboxing the OnePlus Buds Pro 2
Let's kickoff the OnePlus Buds Pro 2 review with the unboxing. Unlike the OnePlus 11, the packaging here is has a red and white colour combination with a picture of the product itself. Given how small the box is, it does seem like there's a lot of visuals on the box but there's really nothing much to it. Inside the box, you can find the following items:
User guide, warranty, and safety booklet
MelodyBoost leaflet
USB-C cable
Spare antibacterial ear tips (different sizes)
Charging case
The OnePlus Buds Pro 2 earbuds themselves
Specifications
Drivers
11mm + 6mm dynamic driver
Microphone
3 microphones + AI algorithm
Frequency Response
10Hz – 40,000Hz (44.1kHz Sampling)
Headphone Type
In-ear
Connector
Wired
USB-C
Wireless
Bluetooth 5.3 with LE, Google Fast Pair, dual connection, and LHDC 4.0
Wireless Range
10m
Noise-cancelling
Yes, Smart Adaptive Noise Cancellation (ANC)
48db TUV-Certified Adaptive Noise Cancellation
Battery
Earphones
60mAh
Charging Case
520mAh
Dimensions
Earphones
24.3 x 20.85 x 32.18 mm, 4.9g x 2
Charging Case
60.1 x 49 x 24.9mm, 47.3g
Colour
Arbor Green, Obsidian Black
Ingress Protection
IP55
The Good
With your typical TWS earbuds, the touch controls is usually on the back of the buds but in the case of the OnePlus Buds Pro 2, it's on the stems. At first, this felt odd as I'm not used to it but after some time, I realized that it's certainly better this way as it minimizes the chance of accidentally pausing media or accidentally activating other functions since the stem is lower down from the ear. If you're the kind who often move your hair or touch your head, you will appreciate it.
The OnePlus Buds Pro 2 has a matte finish on both the charging case and earbuds, which is more pleasing to see but that is subjective. What isn't subjective is the fact that you don't have to worry about smudges while you're handling them. It's worth noting that the stems themselves are glossy but I'm surprised that it doesn't smudge as easily as I thought, and the stem itself has a small surface area so it's fine. As for build quality, the earbuds themselves feel rather premium but I'll talk more about the charging case in the next section.
As for sound quality, it seems that the OnePlus Buds Pro 2 is geared more towards movies, games, and certain music. I say this because while the highs and mids are admirable, it has rather weak bass even when the equalizer is designed to maximize it. You get a decent soundstage with good audio separation which also makes it ideal for games and media. Noise cancelling works great and is on par with the likes of the Samsung Galaxy Buds 2 Pro, but still can't beat Sony's flagship TWS series.
Part of what makes the sound quality better is Audio ID 2.0, which tailors your listening experience based on the size of your ears. While I do not personally know how much of an improvement it makes, I can see some of the changes that it makes to supposedly make it sound better for you, and the process is both quick and simple.
One great thing about the OnePlus Buds Pro 2 is the fact that it works on any smartphone without losing out on features, including the iPhone. While it is advertised to connect very quickly with OnePlus devices, I found it interesting that it's almost equally as fast on the iPhone 14 Plus. You can even connect to two Bluetooth devices simultaneously thanks to Google's Fast Pair feature, which is ideal to have it connected to a smartphone and either a laptop or a tablet. Just make sure you have the HeyMelody app (for smartphone) to access all the necessary features.
Battery life is pretty good if I do say so myself. The earbuds themselves can last 6 to 6 and a half hours with ANC enabled but if you disable it, it can go for around 8 hours. As for the charging case, you can expect at least 4 full charges, which is more than enough. To give you some perspective, I found that TWS earbuds around the same price range would go for about 5-6 hours max, with charging case being able to provide 3 full charges.
The Bad
One gripe that I have with the OnePlus Buds Pro 2 is the fact that it only has an IP55 rating. This means that it has been tested against dust and water for up to 55 minutes at a pressure of one atmosphere. In simpler terms, it can withstand sweat and a bit of rain but if it's not advised to use it if you're caught in a heavy rain or plan on taking it to the shower. The example sounds a bit ridiculous but considering that the competition is coming in with IPX7, it's a bit disappointing but not a dealbreaker.
As for Spatial Audio, this part I'm genuinely uncertain about. While the prompt for it came out and it did the necessary configurations alongside Audio ID 2.0, I can't really tell the difference. This applies to both the iPhone 14 Plus and the OnePlus 11, which is odd. It's either the Spatial Audio not doing much or a bug prevents it from being implemented properly. For now, I'm going to wait if there will be an update addressing it but you should take note of this issue.
For this part, it's more so of an awareness thing rather than a negative but the OnePlus Buds Pro 2 is claimed to have low latency, making it ideal for gaming. However, Bluetooth is known to have latency issues, even in newer version. In this case, the Bluetooth 5.3 LE has about 54ms of latency. While it might be better than a good number of Bluetooth-powered TWS earbuds, it's still rather noticeable. It's just a limitation of Bluetooth technology and can't be helped unless some magical evolution happens with the technology.
While I'm personally pleased with the build quality of the earbuds, I can't say the same about the charging case. The bottom part feels fine but the lid itself has a hollow, plasticky sensation that doesn't exude confidence. There are more affordable earbuds with charging cases that are better built. If you're getting this, do not open the charging case with too much force as it feels like the lid can break off rather easily.
Lastly, the Ambient Sound, which they refer to as Transparency mode, could do a better job. With other TWS earbuds, I can hear my surroundings still rather clearly unless I drive the volume up to max level but with the OnePlus Buds Pro 2, I can barely hear anything with music playing at 60% volume. At that point, you're better off setting the Noise Control to off to save battery.
OnePlus Buds 2 Pro Verdict
In all honesty, I wasn't expecting the OnePlus Buds 2 Pro to be good but it ended up being a pleasant surprise. Sure, you do have better options but for the price of RMXXX, it's certainly an attractive buy. Whether this is the right pair for you depends on how much you prioritize bass and whether you prefer TWS earbuds with or without stems.
At the end of our OnePlus Buds 2 Pro review, I award this pair of TWS earbuds with our Silver Pokdeward.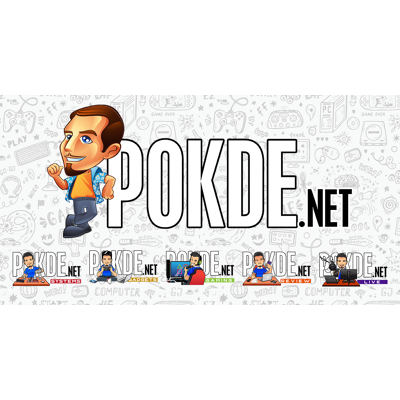 Big thanks to OnePlus for sending us this earbuds for the purpose of this review.