Review
PowerColor Radeon RX 470 Red Devil review — when the Devil plays games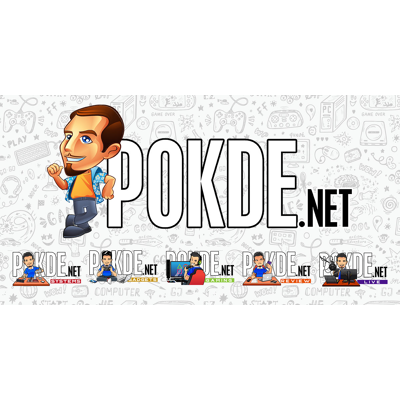 Positives
+ Looks good albeit uninspiring with the red-on-black theme
+ 6+2 pin power connector offers some power headroom
+ Metal backplate
+ Comes highly overclocked out of the factory
+ Polaris 10 is a great improvement over previous generations; cooler and more efficient
+ Performance offered is well worth the asking price
+ Quiet dual 90mm fans
Negatives
- Plastic fan shroud
- Inverted Red Devil Logo when installed
Don't you feel blessed when you are able to play your favourite games on "Ultra" and still get high frame rates? "May your frame rates be high and your temperatures low" is one of the many mottos of the PC gaming Master Race. But how much people can really afford to get themselves a decent graphics card?
Getting a graphics card is a common issue for most gamers. It's not because they couldn't afford to get one, but simply find it extremely hard to decide on which one is the most bang for their buck. Today we will be looking at the PowerColor Radeon RX 470 Red Devil, a sub-RM1000 card which shouldn't disappoint in terms of performance either. Let's take a closer look.
Unboxing
Let me tell you this, I really love the PowerColor Radeon RX 470 Red Devil packaging! Even though it is just a performance-tier graphics card, PowerColor tried their best to gain a positive first impression with their packaging, and I must say they have succeeded.
On the back, the specifications and unique features of the card are are here. Here you find out about their cooling solution and also their improved fan which has a really special Double Blade III design.
Inside the box we have the PowerColor Radeon RX 470 Red Devil sitting nicely in the cardboard with the driver installation CD and a user manual.
Appearance
A quick introduction. The Devil 13, the ruler of the underworld created a new Devil to rise from the underworld and master all elements of Hexagon which are Fire, Lightning, Air, Magic Energy, Dark Soul and Mirage. Yeah, so this is the evil spawn of the Devil 13.
Two 90mm fans are all the PowerColor Radeon RX 470 Red Devil has, and I believe it should be enough to keep the cut-down Polaris 10 GPU cool. The shroud is made of plastic but doesn't look all that plasticky. The matte black plastic sports red accents as well as the Devil emblem on the fans, making for a pretty good looking card.
Here is the inner edge of the card, the one you will rarely ever see once the card is installed into your system. There isn't much to see here as PowerColor designed the fan shroud to cover the sides quite thoroughly as well. We can see two heatpipes on this side.
On the outer side of the card, we see the Devil emblem again, and we have one heatpipe peeking out from under that conservative shroud, for a total of three heatpipes. The Devil emblem's orientation is a slight niggle, as you will see 
The PowerColor Radeon RX 470 Red Devil use 6+2 pin PCIe power connector, which theoretically lets it consume up to 225W of power while not exceeding any specifications. The card will most probably never draw that much power, but more headroom is better, rather than having to load the power delivery system beyond their specifications, like what happened to the reference RX 480 designs in the early days before AMD released a fix for it.
A hexagram and some emblems are etched onto the backplate. We are not sure what will happen if you drip some goat's blood into the center of the hexagram.
Slotted into any normally oriented motherboard, the Devil emblem will be inverted. I am not sure if this is some kind of subliminal message as in the fallen devil or something, but it is annoying to see it like this. Maybe PowerColor intended this card for users of inverted cases.
One DVI and one HDMI connector are available on the rear IO panel. The three Display Port 1.4a support HDR if you have a compatible monitor.
Test Machine
Hardware
For this review, the rig specifications are listed below. I'm using the Xeon E3 1230V3 for several reasons. Firstly, I don't overclock and during the time I transitioned from AMD to Intel, I needed a processor with a good price-to-performance ratio. The Xeon E3 1230V3 is practically a i7-4770 sans the iGPU. Who cares about any iGPU when we are building gaming rigs, right? Since the price is much cheaper than the i7-4770, the decision was very easy to make. For a guide on how I optimized my Xeon, click here.
| | |
| --- | --- |
| Processor | Intel Xeon E3 1230V3 @ 0.86v |
|  Motherboard | ASUS H87-PLUS |
| Memory | Corsair Vengence DDR3 16GB (4x4GB) |
| Storage | Corsair LS 120GB (System), Western Digital Blue 1TB (game) |
| Power Supply | Acbel iPower 90m 600W 80+ Gold |
PowerColor Radeon RX 470 Red Devil:

Software
Almost all the software used in this test are updated to the latest version. That includes the operating system, system drivers, BIOS and graphics driver.
| | |
| --- | --- |
| OS | Windows 10 64bit |
|  GPU driver | AMD Radeon Software Crimson 16.7.3 |
| Antivirus | Windows Defender |
| Utilities | FurMark, Fraps, ASUS GPU Tweak, GPUZ, OBS, Steam, Uplay, Origin, GOG Galaxy |
| Games tested | Witcher 3, Battlefield 4, Grid 2, DOTA2 Reborn, CS:GO |
Performance
During the review, the total system power consumption never hit above 280 watts, which really shows how much AMD has improved on the power efficiency of their latest cards. This is a the result of AMD's optimization as well as the benefit of switching to the smaller 14nm manufacturing process node.
The PowerColor Radeon RX 470 Red Devil is designed to fight in the 1080p-gaming arena, but this card is actually capable of an enjoyable experience in some games at 1440p. Therefore, it's great foresight on AMD's part to arm the RX 470 with 4GB of graphics memory, clocked at 7.0 Gbps and connected to the GPU over a 256-bit bus.
Overclocking the card seemed almost impossible since it has already been factory overclocked. It is great when most AIB partners are focused on delivering highly overclocked cards straight from the factory, saving the consumers the hassle of overclocking the cards themselves to squeeze more performance out of their cards. I tried to overclock the PowerColor Radeon RX 470 Red Devil and I only managed to increase the core clock speed by a mere 2.4%, going from 1270 MHz to 1300 MHz, and pushed the memory speed from 7.0Gbps to 8.2Gbps. Now let's take a look at the performance of the card before and after my overclocking attempt as well as the temperature and the power consumption figures.
DOTA 2 is not a graphically taxing game by far, but it is indeed one of the most popular games among PC gamers. The PowerColor Radeon RX 470 Red Devil easily handles this game, pushing high frame rates averaging around 140 fps at 1080p and 118 fps at 1440p. When the card is OC-ed, I'm very happy as the result gave me an extra of more than 10% in frame rates.
Yet another famous game on Steam. CS: GO is too easy for the PowerColor Radeon RX 470 Red Devil as it pushes over 200 fps even at 1440p when OC-ed. With these high frame rates, you won't be able to blame this card's performance for not doing well. There's network lag for that, the scapegoat of every n00b.
Ramping the intensity up,  let's take a look at how it fares in my favorite first person shooter, BF4.  The results are very impressive, with an average frame rate of 94 fps at 1080p and "Ultra" setting. It feels great to play the game with all the graphical bells and whistles turned on and still be able to play so smoothly.
The Witcher 3 is currently our most taxing game, and it definitely needs a strong GPU to run at a decent fps. The PowerColor Radeon RX 470 Red Devil just misses the golden 60 fps mark even after the overclock, but turning off AA should allow it to hit above 60 fps.
Maxed out graphics in GRID 2 and the PowerColor Radeon RX 470 Red Devil easily pushes more than 90 fps of average. Considering this is a pretty old game, this result isn't surprising at all.
With a smaller process node, comes less power consumption, and subsequently, less heat. The PowerColor Radeon RX 470 Red Devil never once hit 80°C during my tests. It's proof of better power efficiency and also the effective cooling solution from PowerColor. To be noted, the card is also silent even under load, as fan speed averages around 55-60% under load.
Conclusion
The PowerColor Radeon RX 470 Red Devil is a good option for 1080p gaming and even 1440p in certain games. Observation on the heat and power consumption is something impressed me. You may get the PowerColor Radeon RX 470 Red Devil for around RM899 and its actually very worth the money since the performance you get is pretty close to what a stock AMD Radeon RX 480 can offer.
Previously I have awarded the ASUS STRIX GeForce GTX 960 as the best card for 1080p gaming, but now the title is taken over by the PowerColor Radeon RX 470 Red Devil. I award this card with our Silver Pokdeward.
Our thanks to PowerColor Malaysia for providing me with the PowerColor RX470 Red Devil in this review.