Review
Razer Lancehead wireless gaming mouse review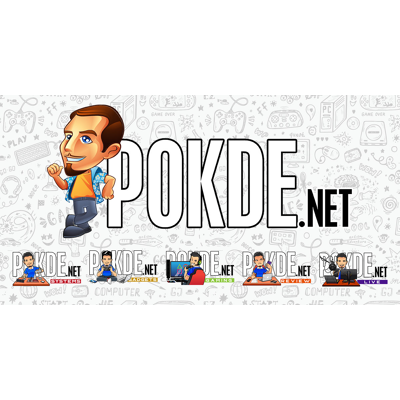 Positives
+ Ambidextrous gunmetal grey shell is nice to look at and also nice to hold
+ Razer Chroma effects are one of the most advanced in the market
+ Mouse switches are tactile with just the right amount of travel
+ No jitter or prediction from the laser sensor
+ On-mouse profiles are back for Razer!
+ Performance when wireless is equivalent to when wired
+ Gaming wirelessly removes wire drag
+ More than 2 days of battery life even when Razer Chroma is active
Negatives
- Position of microUSB connector on the mouse raises questions of durability
- Proprietary cable will be a pain to replace
- Side buttons can feel mushy
- Laser sensor is not up to snuff
- Software issues
Introduction
Wireless mice are always more convenient than wired ones. You don't need to watch for the cable snagging against anything on your desk. There is also no cable drag that might occur if you are just too cheapskate to get yourself a mouse bungee. However the fact that you have to manage yet another battery in your life can get grating after a while, especially if your wireless mouse dies out in the middle of an intense firefight. With these points in mind, let's take a look at the Razer Lancehead, the renowned peripheral maker's latest wireless creation.
Unboxing
Appearance
The Razer Lancehead comes in one of Razer's newer tones, Gunmetal Grey, which coincidentally is my favorite color. If you prefer more color options, you will have to opt for the Razer Lancehead Tournament Edition, which is the wired version of the Razer Lancehead and comes in Mercury White, Gunmetal Grey and classic Black. One thing to note, the Razer Lancehead doesn't come with a rubberized coating, which means that the mouse will have a longer life expectancy than those that have a coating. As expected, the logo and scroll wheel can be illuminated in all 16.7 million colors. The two DPI switch buttons behind the scroll wheel allows you to quickly swap preset DPI stages without launching Razer Synapse.
The sides of the Razer Lancehead feature a nice sculpted rubber grip. That's the only material you get aside from plastic all over the mouse. The Razer Lancehead is also an ambidextrous mouse, so both sides are exactly the same. A LED strip runs down both sides of the mouse, and with Razer Chroma technology, you can be sure that you will enjoy exceptional customizations for the lighting. We will get to that later.
Huge vents that serve no other purpose than sheer aesthetics are found on the front of the mouse. They do not emit light, which in my opinion is a real waste of potential, especially given Razer's expertise in RGB lighting.
Flipping the mouse over, we see the power switch, a profile switcher button and a really tiny profile indicator LED. There is a little door that opens up to a compartment that allows you to pack the USB dongle in for more convenient travelling. The laser sensor sits smack dab in the middle of the mouse, surrounded by a ring of PTFE. Generously sized PTFE mouse feet at the front and rear ends of the mouse enhance your glide.
While the Razer Lancehead comes with a microUSB cable, the end that connects to the mouse is very weirdly shaped. You will not have a good time if you lose it, so make sure to take care of the cable. This is due to Razer positioning the microUSB port on the Razer Lancehead deep in the recess under the scroll wheel, unlike other mice with detachable cables which have the connector much nearer the end of the mouse. The connectors are all dark nickel-plated instead of the gold-plating usually found on other gaming peripherals.
The connector has to go under the mouse wheel to reach the microUSB port on the Razer Lancehead. This design will definitely cause headaches as you can't use the Razer Lancehead with just any other microUSB cable.
To position the dongle nearer to your mouse, you can use the USB dongle adapter which is also designed to only accept the unique cable that came in the box. The adapter also has the secondary function of allowing you to keep the microUSB end of the cable near your mouse to easily plug it in for a charge.
Specifications
Body material
Plastic with enhanced rubber side grips
Sensor
16 000 DPI 5G laser sensor
DPI
Up to 16 000 DPI, in 1 DPI increments
USB report rate
250/500/1000 Hz
Switch type
Razer Mechanical Mouse switches
Microprocessor
N/A
Cable
2.1 m, fiber braided, detachable
Weight
111 g (excluding cable)
Included accessories
User guide
USB dongle
USB dongle adapter
User Experience
The Razer Lancehead works as soon as you plug in the dongle to your PC and turn on the mouse, but you might want to charge it before using it wirelessly. The Razer Lancehead has the option of charging while you use it, so you get zero downtime. Once I plugged the dongle in, a popup prompted me to download Razer Synapse. Nifty, and I wish more peripherals had such a feature.
One of the most important aspect of a mouse is the grip. You can have the most accurate sensor on the planet, but if the mouse just doesn't fit your grip style, you are going to have a bad time. While I prefer ergonomic mice, the ambidextrous shape of the Razer Lancehead was actually a good fit for both my hands. It works great for me switching between palm grip when browsing and a fingertip grip when gaming, but people with bigger hands might face issues when using a palm grip with this mouse.
The left and right clickers are tactile and feel great to use, with just the right amount of noise. Razer are now using their customized Razer Mechanical Mouse Switches that are developed in partnership with Omron. In case you didn't know, Omron mouse switches are the gold standard in the gaming mouse industry, and Razer's claims that the switches are good for 50 million clicks, when most switches are rated to tap out at around 20 million clicks. The notched scroll wheel is equally good for scrolling through weapons in games or documents when working, with each notch very noticeable. It also has a tactile click, which is great news for those who want to assign macros to the scroll click. The DPI buttons are accurate, but with them positioned out of the way, you will have to take a moment's pause to actually reach for them. I would prefer the side buttons to have a shorter travel though, especially the rear button which feels a little mushy.
I am testing the mouse on the CM Storm Swift-RX mousepad with a polling rate of 500 Hz, and from these very artistic drawings, I would say that the sensor doesn't suffer from noticeable jitter or prediction at any of the sensitivities tested. However, I did notice that the Razer Lancehead just felt somewhat inaccurate. I noted this especially when I was trying to highlight text, frequently missing a letter or two despite using a decent 1800 DPI and a 500 Hz polling rate, which are also the settings I use with my usual Logitech G502 Proteus Core. This is despite me using it for two weeks before passing judgement on the Razer Lancehead, just to make sure that muscle memory isn't the issue here. I am going to blame it on the inferior laser sensor here, which Razer has indirectly acknowledged with the Razer Lancehead Tournament Edition featuring an optical sensor instead. Why else would you equip a competition-grade mouse with a optical sensor if you think your laser sensor is good enough? Boom. On the other hand, I noted that it has less issues when gaming, probably because I do bigger motions in gaming than I do when highlighting text. It is a known drawback of laser sensors having some issues with smaller movements.
Problems with a high lift off distance which was often mentioned as a common issue with laser sensor was also not present here. You can pick from a list of Razer mousepads or create your own calibration profile. I faced some issues with the custom calibration settings, with it occasionally resulting in the mouse having even worse lift off issues than default, especially after swapping between wired and wireless modes. Resetting it will work fine, and I found no difference between default and a calibrated profile actually.
Razer Chroma is definitely one of the best RGB implementations ever by gaming peripheral manufacturers. The near limitless combinations that you can make on a single peripheral is compounded when you add more of them to your system. However a puzzling issue I faced was that I would lose my customized lighting scheme whenever I switch between wireless and wired mode, having to go to Synapse to switch between profiles that I have programmed in the respective modes to enable the effects. Whenever the mouse sleeps in wireless mode, there is also a slight lag after waking it up before the Chroma effects that I have programmed will be shown.
Razer peripherals with RGB illumination support the Razer Chroma Studio customization suite, and I must say it is one of the most intuitive I have seen. The Razer Lancehead here features seven segments on each side LED strips, all of which are customizable, along with the scroll wheel and three-headed snake logo which can also be individually customized with one of the eight effects available.
Razer Synapse 3 is currently in beta version 3.1.830.11, which is probably the reason behind my issues with the mouse. With Razer Synapse 3, Razer allows you to store profiles on your Razer Lancehead, Lancehead TE, Basilik and Atheris, a feature that was available on much older Razer mice, removed, and now re-added to Razer's mice as a new feature. With that said, you can store four profiles on your mouse that you can switch between using the button under the mouse. Aside from that, you will be getting a new Hypershift feature that lets you effective double the number of buttons you have on your Razer mouse and a powerful macro editor. All in one place. You can find out more about Razer Synapse 3 here. I found the software to be quite intuitive to use, and aside from my issues with the calibration and Chroma settings, it works pretty great.
On the bright side, the Razer Lancehead works great wirelessly. I failed to detect a difference between using it with the wire attached and wirelessly, so I would say that the Adaptive Frequency Technology is definitely working here. If anything, the reduction in cable drag made the mouse feel much smoother gliding around on my mousepad. There is a slight issue with the design of the cable though. Because of the way the connector is deep inside the mouse, the only place I could get a decent grip on was the stress relief. I don't know how well it will stand up to frequent tugging. Speaking of which, you don't really have to plug in the mouse that often, with me getting more than two days of battery life from the Razer Lancehead before it hit 15%. This was with some gaming, a lot of browsing and of course, Chroma lighting on half brightness.
Conclusion
Is the Razer Lancehead a good gaming mouse? Yes, it is. It has great battery life, works as well wirelessly as when wired and also has one of the best implementations of RGB illumination, Razer Chroma. Is it a great one? It could have been, but Razer decided to throw in a laser sensor for God knows what reason, giving it a half the maximum tracking speed that the more affordable Tournament Edition which packs an optical sensor is capable of. Wireless mice with optical sensors are also available from Logitech, so we know that it is at least doable. Notably I was unable to notice a difference when gaming, which usually involves much faster movements, but the laser sensor feels inferior to the optical ones I have used especially when working with fine movements. If you want a good wireless gaming mouse with Razer Chroma, this is it. If you get nitpicky about the tiniest movements or pixel perfect tracking, this isn't the mouse for you. With a lofty SRP of RM699 or the slightly more palatable market price of around RM499, it's truly puzzling why Razer did not equip the Razer Lancehead with the very best sensor they have in their arsenal.