Review
Western Digital Blue SSD 1TB review — when spinning platter is no longer enough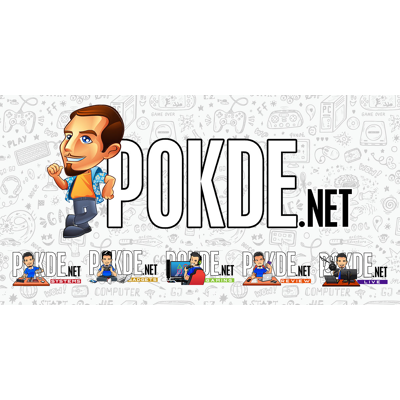 Positives
+ Good performance
+ Competitive pricing
+ 3-year warranty & one year complimentary data recovery service
+ SLC Cache to improve performance
Negatives
- Plastic enclosure
Last month, Western Digital debuted its first SSD storage solutions in two variants, Western Digital Blue and Green SSD, and is available in up to 1TB capacities. Both SSD are available in 2.5-inch and M.2 form factors for PC and notebook upgrades. Pokde.net has been given a chance to review the Western Digital Blue SSD 1TB, and without further ado, let's start with the unboxing.
Unboxing
The Western Digital Blue SSD 1TB comes in a small box with equal amounts of blue and white. At the front, we have a picture of the SSD itself, which apparently sports a similar color scheme. The unit we have here is 1TB in capacity and comes with a 3-years warranty.
Around the back, we have more details about the product. Western Digital recommends the Western Digital Blue SSD for mainstream usage in PCs and notebooks.
Inside the box we have nothing except the Western Digital Blue SSD 1TB sitting alone in a transparent anti-static bag.
Appearance
The Western Digital Blue SSD 1TB features a plastic enclosure protecting the NAND chips inside, with a simple blue and white color scheme, as already seen from the packaging. Western Digital also labeled the drive with its capacity.
At the bottom, we have a detailed product label.
Specification
It's look like the technical specification in the site is missing the SSD features. The Western Digital Blue SSD 1TB comes with a 3-year manufacturer warranty and an extra one-year complimentary data recovery service from Kroll Ontrack available in Malaysia. Worldwide availability of the free data recovery service is not confirmed, so do double check with your retailer. The SSD is using the second generation TLC NAND chip which offers better responsiveness, higher reliability and lower power consumption.
It also features SLC cache technology that boost performance for faster sequential write speeds. It's a combination of SLC and TLC blocks to maximize read/write operations. In general bigger SSD capacity offers better TBW ratings, and the Western Digital Blue SSD 1TB has up to 400TBW of endurance. As most consumers will only write at best up to 12-15GB in daily usage, this SSD can last up to more than 50 years.
Software Bundled
Not mentioned on the packaging, the Western Digital Blue SSD actually comes with bundled software that you can download from here.
Western Digital Dashboard
The Western Digital Dashboard is the SSD utility which only detect Western Digital's SSDs. With the software you can monitor the SSD status, performance chart and update the SSD firmware.
Acronis True Image WD Edition Software
The Acronis True Image WD Edition Software allows you to backup your SSD or clone you current OS partition into your brand new Western Digital Blue SSD.
Testing Methodology
The Western Digital Blue SSD 1TB is tested as a storage drive on Pokde's new benchrig. I ran several synthetic SSD benchmarks and real-time transfer speed to determine the performance.

| | |
| --- | --- |
| Processor | Intel Core i7-5820K |
| Motherboard | ASUS X99-Deluxe |
| Memory | Avexir Blitz 16GB DDR4 |
| Storage | Sandisk Ultra II 256GB |
| Power Supply | Cooler Master V850 |
Performance
Synthetic Performance
Western Digital stated that the 1TB variant can have up to 545MBs transfer speed. In CrystalDiskMark, I got 555MBs and 517MBs read and write sequential transfer speed. From the overall results, it actually faster than the Transcend SSD510K I recently reviewed. Of course, large SSDs usually perform better than drives with smaller capacities due to the enhanced parallelism, which should be the reason behind this difference.
In AS SSD, the write speed is slightly slower than in CrystalDiskMark.  Although the result is slower but it doesn't affect real world performance much, as we will see later.
The Anvil's Storage Utilities gave me slower result on read which made me curious. Not really sure what is going on, but I believe So, I just let it be and ran the real-time transfer speed test.
Real World Performance
We have updated our storage review with a new benchmark for external drives. In this real world performance test, I transferred a total of 15.9GB of files for each category. There are five categories, which are compressed files (.zip, .rar, .tgz), documents (.xlsx, .docx, .pdf) game files, movies and pictures (.jpg, .cr2, .mov).
Although the Western Digital Blue SSD 1 TB has slower transfer speed result in both AS SSD and Anvil's Storage Utilities, it doesn't affect it at all in the real world performance tests. The transfer speeds are as fast as the Transcend SSD510K, with just minute differences, a matter of a few seconds. Between synthetic and real world performance, which one you would use as reference? For me, I would go for the real world performance results.
Cost perGB
Bigger capacity SSD are usually is cheaper per GB than the smaller ones. Cost perGB for the Western Digital Blue SSD 1TB is way cheaper than any SSD I have reviewed, but the final price of the SSD itself might be harder to swallow.
Conclusion
Western Digital Blue SSD 1TB is priced at around RM1269 at online retailers. I agree that the price might be quite expensive for some people but it is actually cheaper compared to the other brands. The SSD itself comes with 3-year warranty and to make it even sweeter, it comes with a one-year complimentary data recovery service.
If you wonder who's going to appreciate the data recovery services, think of studio houses who edit and save their projects in the storage, with such an intensive workload, the storage will tend to die fast. I have a friend who works in this industry and I saw a lot of his storage drives die.
It is surely very frustrating when all your hard work is inaccessible but with the free data recovery service, it might ease the pain. And if you are a college student who dreams to buy yourself a 1TB SSD, you might want to start saving at least RM3 per-day, and by the end of the semester you can definitely afford to get one of these. I award the Western Digital Blue SSD 1TB with our Silver Pokdeward.
p/s: If only our Ringgit Malaysia is stronger, the Western Digital Blue SSD 1TB would be definitely entitled to the Gold award.
Thank you to Western Digital Malaysia for the opportunity given to us to review the Western Digital Blue SSD 1TB.
The PokdeRig
We would like to thank our sponsors for our very own benchmarking rig – The PokdeRig. These companies believe in us and put their trust into what we do. They deserve all the love in the world!