Review
Razer Seiren V2 Pro Review – No Professional Setup Needed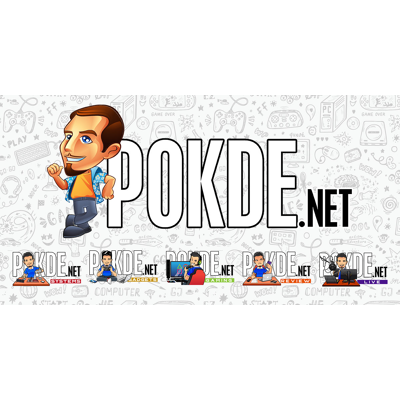 Overview
The Razer Seiren V2 Pro is the company's first USB dynamic microphone. How good can it perform and who is it meant for? Let's find out.
Positives
+ Great vocal capture
+ Easy to setup
+ Plug and play
+ Has Analog Gain Limiter and High Pass Filter
+ Can be used with included table stand, other stands, and scissor arm
+ Windsock included inside the box
+ Built-in shock mount is helpful
+ Very lengthy braided USB-C cable included
Negatives
- No XLR option
- Not all USB-C cables can fit
- Razer Synapse customizability options are limited
Unboxing the Razer Seiren V2 Pro
The Razer Seiren V2 Pro comes in your standard Razer packaging, clad in its signature black and green color scheme. Inside the box, you will find the following items:
User guide
Table stand
Wind sock
USB-C cable
Razer stickers
The Razer Seiren V2 Pro microphone itself
Appearance
Internally, the Razer Seiren V2 Pro is very different from the other Seiren models since it's a dynamic USB microphone as opposed to a condenser. Externally, the design does seem to be pretty much similar, which is a surprise as it can be hard for your average consumer to tell a difference.
Looking at the front, you have a mic volume dial, a gain dial, and a mute button. The sides have a knob which you can use the loosen / tighten the swivel arm in order for you to adjust the angle of the microphone. As you can see here, it has a metallic mesh grille to house the microphone capsule but if that isn't enough for you, Razer does include a wind sock for free.
On the rear, you have a headphone jack for monitoring purposes and a USB-C port for data / power. It's worth noting that the USB-C port has an odd shape to it, which perfectly complements the included USB-C cable but it might not necessarily fit other cables.
Overall, the Razer Seiren V2 Pro carries the same design formula as the other Seiren microphones with some minor differences here and there. The resemblance is especially uncanny if you attached it to the table stand included in the box. It still looks good, but it's what is inside the microphone that truly matters.
Specifications
| | |
| --- | --- |
| Frequency Response | 20Hz to 20KHz |
| Sample Rate | 96 KHz |
| Bitrate | 24-bit |
| Capsules | 30mm Dynamic Microphone |
| Polar Pattern | Cardioid |
| Power | 5 V / 350 mA |
| Sensitivity | -34 dB (1 V / Pa at 1 kHz) |
| Max SPL | 120 dB |
| Impedance | None |
| Power Output | None |
| THD | None |
| Signal-to-Noise Ratio | 105 dB (A-weighted) |
| Connection Type | Type A to Type C USB Cable |
User Experience
Setting Up
Setting the Razer Seiren V2 Pro up is pretty easy as all you have to do is connect it to your PC via USB-C. The included braided cable is pretty long, far more than any Razer mouse cable, so I'm sure most of you can easily integrate it to your existing setups without much issues. Keep in mind that you can attach it to the included table stand or a standard microphone scissor arm without adapters.
Due to its plug and play nature, software is optional. Simply plug it in and you're good to go. We've also tested it with the Samsung Galaxy S21 Ultra and Samsung Galaxy Tab S7 FE and it works perfectly fine. On the iPhone 13 with a USB-C to Lightning cable however, it doesn't work and we suspect that it's due to the iPhone not cable of supplying enough power.
Razer Synapse
While you can easily adjust the Razer Seiren V2 Pro using the on-board dials, you can also make use of the Razer Synapse software for that as well. The options are rather basic as you can simply do the following:
Adjust the gain
Adjust monitoring volume
Select the Sample Rate
Toggle High Pass Filter
Toggle Analog Gain Limiter
There's also a Stream Mixer section where you can cross multiple audio sources into a single source or separate them. You can think of it as a more simplified Voicemeeter Banana with less tinkering involved. This would be useful for streamers and content creators who need to integrate multiple sources to overcome certain compatibility issues and to separate audio sources for post-production.
Need a webcam to easily complement this microphone? Check out our review of the Razer Kiyo Pro by clicking right here.
Sound
Now for the main event, how does the Razer Seiren V2 Pro sound like? It can certainly record some nice vocals, making it ideal for livestreamers and podcasters. It can work great for people who sing but only if you can't afford to cure your room with better soundproofing. ASMR content creators and livestreamers will need to look towards condenser microphones for that higher sensitivity.
Keep in mind that since this is a dynamic microphone, you will have to talk to the microphone from the top and not on the sides. It's also far less sensitive compared to your standard condenser microphone, so it will capture less environmental noise. Condenser microphones will tend to sound richer but you will need the right setup, whereas this one is more straightforward and easy to setup.
It's worth noting that it has a built-in shock mount, which certainly helps in case there are accidental knocks.
Razer Seiren V2 Pro Verdict
The Razer Seiren V2 Pro is an excellent USB dynamic microphone that will serve livestreamers and content creators well. It doesn't sound as good as the Shure MV7, which many considers to be the king of USB dynamic microphones but the difference is negligible. If you don't plan on getting an XLR microphone and a mixer, or you're simply starting out, this is a good investment to make.
At the end of our Razer Seiren V2 Pro review, I award this USB dynamic microphone with our coveted Gold Pokdeward.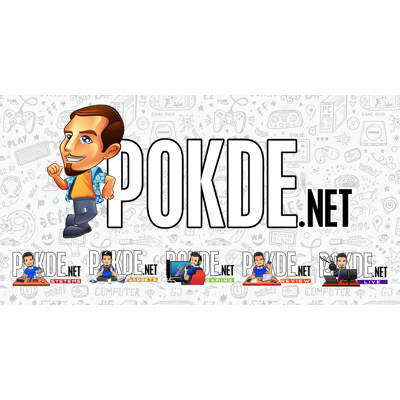 Big thanks to Razer Asia Pacific for sending us this microphone for the purpose of this review.