Review
realme Buds Air Review — Breaking Expectations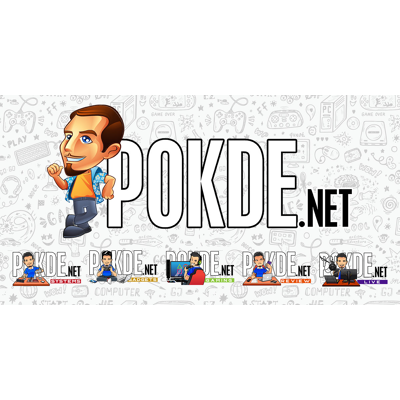 Overview
Coming in with a portable design, the realme Buds Air offers surprisingly decent audio quality with Qi wireless charging to boast, something that you don't commonly see at this price tag.
Positives
+ Attractive price tag
+ Audio quality is rather decent
+ Totally portable
+ Gaming Mode isn't just for show
Negatives
- Can get dirty/slippery easily thanks to the plastic build
- Battery life isn't the best around
- No skip backwards gesture
We got the opportunity to get our hands on the newly released realme Buds Air, where it comes in a familiar design that's compact. Will it impress us? Carry on to find out.
Unboxing
The realme Buds Air comes in a yellow box, where in our case, we've gotten our hands on the white version.
Inside, the packaging is pretty much straightforward where there's:
Charging case
Buds (inside the case)
USB-C cable
Quick guide book
Appearance
With the realme Buds Air's case, it's probably one of the smallest charging cases around. The case itself is made out of plastic and is shaped like a big pill with smooth curves all around.
It's nice to see that with the realme Buds Air you get a USB-C port on the underside of the case for charging.
As for the buds themselves, well they look eerily similar to a certain fruit-company's design.
Specifications
Drivers
12nm
Frequency Response
N/A
Sensitivity
N/A
Impedance
N/A
Headphone Type
True wireless, ear buds
Connection
Bluetooth 5.0
GFP (Google Fast Pair Technology)
Optical Sensor for Wear Detection
Wireless Range
10m
Noise-cancelling
N/A for playback
Environment Noise Cancellation (ENC) for calls
Battery
Earphones
Up to 3 hours playback
Charging Case
5x Full Charge (total 17 hours)
Weight
Earphones
4.2 gram
Charging Case
42.3 gram
Colour
White, Black, Yellow
User Experience
Pairing
Similar to other wireless earbuds in the market, you simply need to take the realme Buds Air out of the charging case and simply pair them to your smartphone. The next time that you take them out, they will instantly connect to your device.
Once you've paired them to your smartphone, connecting them afterwards is almost instantly. I found that you wouldn't need to wait for like a few seconds to pair like other wireless audio products.
Should you take out one of them from your ears, the Wear Detection feature will automatically kick in and pause your audio. Put it back on and the audio will resume playing without the need for you to press anything.
Sound
The audio quality when listening to music is rather good on the realme Buds Air. Songs sound crisp and the bass is adequate enough thanks to their Dynamic Bass Boost.
Due to the design, you can expect low noise isolation. This means that you'll still hear environmental sounds around. You could negate that by having your volume turned up, but of course, we wouldn't recommend that for long periods of time.
As for calls, it sounds like audio that you hear from one of those 'radio calls', which isn't really that good in terms of quality.
Comfort
As we've mentioned earlier in the appearance section, the realme Buds Air resembles Apple's AirPods, but hey, imitation is the sincerest form of flattery, eh? It is however quite a bit more compact, with the Buds Air probably being the most portable earbuds that we've tested here at Pokde.net.
For the buds themselves, you may find it a problem should your ear lobes to be a different size than the average. Personally, they fit just nice into my ears (thankfully for that).
One of the things that I found troublesome was the glossy plastic material on both the case and buds themselves. If you have sweaty hands like me, the Buds Air gets rather slippery.
In terms of controls, the realme Buds Air has the following:
Play/pause, accept call: 2x tap
Skip song: 3x tap
Voice assistant, decline call: Hold one side for 2 secs
Enter/exit Gaming Mode: Hold both sides for 2 secs
For the gestures, I wished that they had added one more controls for you to skip backwards while listening to music.
Battery Life
As far as claims go, realme has said that the Buds Air has a battery life of 3 hours (buds only). I found that figure to be slightly shorter as I managed to squeeze 2.5 hours instead. It's worth noting that there could be a multitude of different factors that could affect it but for me personally, I had set the volume to 50% and was using the default mode. If it were to be in the gaming mode, it's likely that it'll drain the battery even more.
There's also the benefit of Qi wireless charging with the earbuds. It'll come in handy should you happen to have one around you. Quite an interesting touch for realme to throw in wireless charging here to be entirely honest, considering that none of their smartphones offer it at the moment.
Conclusion
realme is asking for RM299 for the realme Buds Air. What do I think about that? Well it's simply an offer hard to refuse, despite some of the flaws that it has. It's even more attractive when you take into account the fact that there's a special price of just RM199 on its first sale on 21st January 2020.
In terms of audio quality, I was quite pleased and felt the Buds Air did give me a satisfying experience. At the end of the day, that's the most important thing, right?
For that, I award the realme Buds Air our Silver Pokdeaward.
A big thanks to realme Malaysia for providing the realme Buds Air that was used in this review!