Review
realme XT Review — the next step forward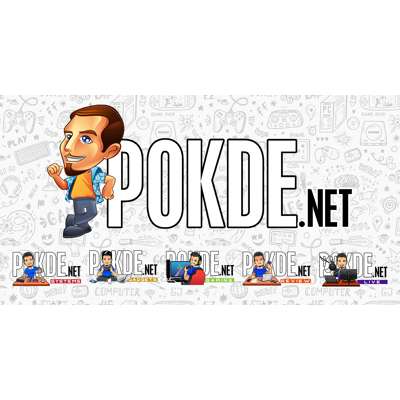 Overview
The realme XT takes everything the realme 5 Pro was but bumps it up a notch, giving it a better camera, better display and some software upgrades for the audio and visual department. It is however quite a bit more expensive...
Positives
+ Finally a glass back from realme! And that beautiful subtle color shift!
+ Super AMOLED panel is superb
+ Dolby Atmos audio enhancements are nice to have
+ Good performance across our benchmark suite
+ Slightly improved battery life
+ VOOC over USB-C is a godsend
+ 64MP camera can serve up oodles of detail
Negatives
- Nightscape results in smaller FoV due to cropping
- Snapdragon 712 outgunned by other devices in this price range
The realme XT is the first device from the realme X family to make it to Malaysia. It also marks realme Malaysia's first step into the more premium category, heading into uncharted waters with a price tag that's quite a bit higher than what we are used to from realme here. With that said, the realme XT does bring with it a strong set of features, which we will look into today.
Unboxing
You can watch the video above for an overview of the realme XT, as well as the full unboxing experience. Meanwhile, head on down below to see the spread of accessories that come with the realme XT.
If you have seen our recent reviews of the realme 5 series, you get much of the same. Once again, we received a VOOC charger that doesn't belong in our region, but rest assured that you will be getting a UK plug when you purchase your realme XT here in Malaysia. That blacked-out TPU case is also pretty nice, although I really don't see why would you want to have a tinted back when the realme XT looks this awesome.
Appearance
Instead of the polygonal patterns on the back of the realme 5 series, the realme XT gives us a more elegant hyperbola light streaks design that I am a much bigger fan of. The color gently shifts from blue on the left to a purple hue on the right. And oh, it's curved Gorilla Glass 5 glass here, instead of the hard plastic we have always seen on prior realme smartphones.
While you may think that the transition to glass is a small change, the feel in hand is definitely different. Glass feels smoother than plastic, and definitely gives off a more premium vibe when held. Of course, once you slap on a case, all that is moot. But if you are daring enough, do use the realme XT without a case, as it feels awesome.
Over on the front we find more Gorilla Glass 5. The realme 5 Pro came with Gorilla Glass 3+, which gives the realme XT a better chance of surviving a drop. We also see a slightly bigger 6.4″ Super AMOLED display here instead of IPS, giving the realme XT a much better looking display that goes brighter and looks way more vibrant. There's a trivial increase in the screen-to-body ratio too, from 90.6% in the realme 5 Pro to the 91.9% with the realme XT.
While they have upgraded the back to glass, and put the screen behind better glassm the frame here is still plastic. realme did give the realme XT a touch of extra style though with a gold highlight on the power button. You can also see that the camera bump protrudes quite a bit from the back, probably an engineering necessity to accommodate the larger 64MP sensor and the larger optics that it requires.
Specifications
CPU:
Snapdragon 712 (2 x Kryo 360 Gold @ 2.3 GHz + 6 x Kryo 360 Silver @ 1.7 GHz), 10nm FinFET
GPU:
Adreno 616 @ 550 MHz
RAM:
8GB LPDDR4x
Display:
6.40″ FHD+ (2340 x 1080), Super AMOLED, 91.9% screen-to-body ratio
Storage:
128GB UFS 2.1 (expandable via microSD up to 256GB)
Camera:
Main Camera(s)
64MP f/1.8 + 8MP f/2.25 ultra-wide angle camera + 2MP f/2.4 macro + 2MP f/2.4 depth sensor
Nightscape, Expert mode, Chroma Boost, Ultra 64MP, Ultra macro, 4K30 video, 720p960/1080p120 slow mo, AI beauty, AI HDR, AI scene recognition
Front Camera
16MP f/2.0 Sony IMX471
AI Beauty, AI HDR, 1080p30 video
OS:
ColorOS 6 based on Android 9 Pie
Connectivity:
LTE Band 1/3/5/8/38/40/41
Wi-Fi 802.11 a/b/g/n/ac (2.4 GHz, 5 GHz)
Bluetooth 5.0
SIM:
Dual SIM
Battery:
Li-Po 4000 mAh (non-removable)
20W VOOC Flash Charge 3.0
Dimensions:
158.7 x 75.2 x 8.6 mm
Weight:
183g
Ingress protection:
N/A
Performance
You would be right if you expected pretty similar performance to the realme 5 Pro. You get the same chipset, same amount of RAM, same amount of storage and a slightly smaller battery.
In Antutu, the realme XT barely edges out the realme 5 Pro. I would put it down to run-to-run variance, which is to be expected given the similarity between the two devices.
Geekebnch scores are a pretty similar case, with it trading punches with the realme 5 Pro in the single-core and multi-core runs.
Once again, no surprises here. The Snapdragon 712 in the realme XT definitely performs on par with the realme 5 Pro's across the board.
This is so far the only benchmark which we see the realme 5 Pro come up ahead. There's probably no reason for this though as both feature similar performance figures across the rest of our benchmarks.
Interestingly we see better battery life on the realme XT. The AMOLED panel may have been the reason here. Regardless, in real world usage we easily get more than a day's use out of the realme XT, which is excellent. The realme XT doesn't have a dark mode yet, so I expect to be able to squeeze even more out of the 4000 mAh battery once that update rolls out.
When I finally run down the battery, charging it up again was a quick affair. Thanks to the VOOC charger, I went from 15% to 62% in 30 minutes. 47% in half an hour is quite impressive.
Gaming performance is good, with the ability to run 60 fps in COD Mobile. PUBG Mobile caps you to 40 fps even at the lowest setting, which is frustrating to say the least. The realme XT barely warms up during gaming though, which is a good sign that the cooling thingamajigs that realme used for the realme XT works.
User Experience
realme's transition to a Super AMOLED panel means more than just a better screen. There's also an under-display fingerprint scanner which glows white when reading your fingerprint. It unlocks the realme XT really fast, faster than any mid-range device with an in-display fingerprint scanner I have tested. Faster than some flagships too. In addition to that, you now get the true blacks and more vivid colors that AMOLED panels are known for.
There's still no dual speaker functionality with the realme XT. The single speaker is positioned on the left of USB-C port, which leaves it vulnerable to being muffled by your palm if you hold it in the standard landscape orientation, i.e. the notch is on your left. With that said, the headphone jack is unfettered in this arrangement, which means a better gaming experience once you plug in headphones to the 3.5mm headphone jack. Luckily, realme has yet to make a smartphone without a headphone jack.
Software refinements abound
Now while realme has upgraded to a AMOLED panel, the realme XT still lacks a dark mode. realme does promise an update coming soon to bring the feature to the realme XT, and to be honest seeing realme's track record, I am not too worried. realme's custom skin is ColorOS 6, which has been present on their device since the realme 3. It's clean, but there's a lot of white all over the place, which isn't what you want with a device touting an AMOLED display.
Speaking of the display, realme threw in OSIE Vision Effect, just in case the innate vibrance of the display isn't enough. If you are especially sensitive to PWM flickering, the realme XT offers a flicker-free mode, or what another manufacturer would call DC dimming. Last but not least, there's now an always-on display mode, although there's no customization allowed. It's just a toggle for turning it on or off.
For sound, you get Dolby Atmos audio enhancement, yet another feature which separates the realme XT from the realme 5 Pro. You can't turn it off when in speaker mode, but once you connect some headphones, you can do more just turn it off. It offers plenty of customization option, complete with a 10-band equalizer to tune the sound to just the way you like it.
#LeapToQuad, and a new 64MP sensor
In terms of hardware, you get most of the same stuff you would find on the realme 5 Pro. A 8MP f/2.25 ultra-wide camera, a 2MP f/2.4 macro camera and a redundant 2MP f/2.4 depth sensor. The main camera has been changed though, giving you a 64MP Samsung ISOCELL Bright GW1 here. It's larger than the Sony IMX586 sensor in the realme 5 Pro, but that's only because of its higher resolution, not because of larger pixels. And yes, realme is still highlighting the wrong lens with the yellow ring, although at this point everyone in the industry that does this seems to be doing the same thing.
The camera UI is similar to the realme 5 series', with the only exception being that instead of an Ultra 48MP mode, there's now an Ultra 64MP mode, as you might expect.
Images turn out pretty great, as the 64MP sensor performs well in great lighting. In poorer lighting it seems to turn in softer images than the realme 5 Pro though. It is interesting to note that realme had to resort to cropping the sensor for stabilization once again in Nightscape for the realme XT, despite the realme 5 Pro not having to lose any field of view in Nightscape. Results are excellent though, right up there with the flagships. Also commendable is the Portrait mode, with excellent accuracy for both the front and rear cameras. The macro and ultra-wide angle cameras are identical to the realme 5 Pro, and they are pretty decent. You can see the full-sized images here.
Conclusion
Now I think a lot of people would probably be squaring off the realme XT against the realme 5 Pro. I would too, to be honest. But then again, the realme XT offers just enough to distinguish itself from the realme 5 Pro.
The Super AMOLED screen is a fantastic addition to the realme lineup at this point, and the sleek design coupled with the more premium glass back are very welcome. realme has pretty much given me all I wanted with the realme XT, as I found the plastic backs of earlier realme devices being the only major flaw with them.
Priced at RM1399, the realme XT is RM300 more expensive than the realme 5 Pro. I would say that's quite a small amount to pay for what you are getting extra. It's also worth noting that the higher price bracket also means that the realme XT has to compete against a more premium range, which is where the Snapdragon 712 might come up short. Still, there's plenty to love about the realme XT, with its only major shortcoming being its middling chipset.
Our thanks to realme Malaysia for sending us the realme XT for review!