Review
Samsung Galaxy S21 Review – What A 2021 Flagship Should Be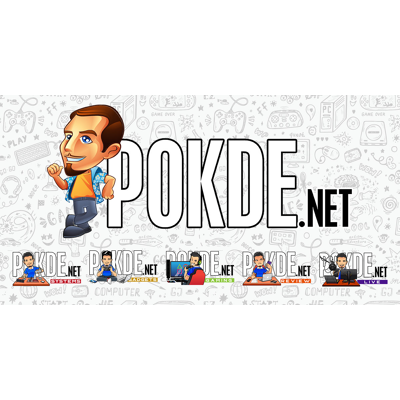 Overview
The most affordable variant in the new flagship series, the Samsung Galaxy S21 has the new Exynos 2100 chip powering it, along with other upgrades. Is it worth your money? Let's find out.
Positives
+ Exynos 2100 can perform great
+ Noticeably more efficient than Exynos 990
+ Good battery life
+ Camera works great
+ Adaptive refresh rate is a welcome addition
+ Solid build quality
+ Under-display fingerprint scanner works faster
+ Matte finish
Negatives
- Still not as efficient as top-tier Snapdragon chips
- No headphone jack
Unboxing the Samsung Galaxy S21
Let's kick off the Samsung Galaxy S21 review with the unboxing. Starting off with the box, it's thinner than its predecessors, which is interesting at first glance. With every purchase of the Samsung Galaxy S21 smartphone, you are expected to get the following items:
USB-C cable
User guide
Warranty card
The Samsung Galaxy S21 smartphone itself
Appearance
For the most part, the Samsung Galaxy S21 looks very similar to its predecessor with some notable differences here and there. Starting from the front, you have a 6.2-inch Dynamic AMOLED 2X display with a punch hole selfie camera. Once again, there are minimal bezels on all four sides here. This smartphone uses an under-display fingerprint scanner.
Moving to the top, you have two microphone holes. As for the bottom, you have the SIM tray slot, another microphone hole, a USB-C port, and a speaker grille. There's nothing on the left side but on the right side, you have the power button and volume rocker. You get some gold / rose gold accents on all four sides here.
Lastly on the back, you get some of the most notable changes in looks for the Samsung Galaxy S21. You get the Phantom Violet surface with a matte finish, metal body, and the contour-cut triple camera setup on the top-left corner. The placement of the camera makes it easier to service it. The Samsung logo can be seen towards the bottom, and it's not particularly prominent, which I feel is great. After all, you can easily tell that it's by Samsung just by looking at it.
Overall, the Samsung Galaxy S21 brings some great changes for the better which gives the series its own distinct look without it being a severe departure from its predecessors. The IP68 rating takes it up a notch as you don't have to worry about water and dust damaging the smartphone. The matte finish is what I like most as it makes it less susceptible to fingerprints, which is a problem the Galaxy S20 series had.
Specifications
Processor
Exynos 2100, 5nm
1 x Cortex-X1 @ 2.9GHz + 3 x Cortex-A78 @2.8GHz + 4 x Cortex-A55 @ 2.2GHz
RAM
8GB
Storage
256GB UFS 3.1
Display
6.2″ FHD+ (2400 x 1080) Dynamic AMOLED 2X Display
Corning Gorilla Glass Victus
HDR10+
1300 nits
48Hz to 120Hz Adaptive Refresh Rate
Rear Camera
12MP f/1.8 wide angle camera, Dual Pixel PDAF, OIS
64MP f/2.0 telephoto camera, 3x hybrid zoom, PDAF, OIS
12MP f/2.2 120˚ ultra-wide
LED flash, auto-HDR, panorama
[email protected], [email protected]/60fps, [email protected]/60/240fps, [email protected], HDR10+, stereo sound rec., gyro-EIS
Selfie Camera
10MP f/2.2 wide-angle selfie cam, Dual Pixel PDAF
Battery
4000mAh
USB-PD 3.0 fast charging
15W wireless fast charging
4.5W reverse wireless charging
Performance
Starting off our benchmark suite with Antutu v8, the Samsung Galaxy S21 shows off some great performance as it has the highest score for non-gaming phones in our list. The Exynos 2100 is starting to look like a notable improvement over the previous generation Exynos 990 SoC.
A similar pattern can be seen in Geekbench 5 as well, with the Samsung Galaxy S21 showing excellent performance in both single core and multi-core areas. It currently holds the highest score in our list of benchmarked devices for single core, while the multi-core performance is still high up there.
Moving on the 3DMark, it garnered excellent scores in Ice Storm Unlimited, Sling Shot, and Sling Shot Extreme. This shows that the Samsung Galaxy S21 is more than capable when it comes to playing mobile games as it has more than enough strength for it.
On PCMark's Work 2.0 benchmark which tests out for real world use, the Samsung Galaxy S21 definitely passed with flying colours. It easily broke the 10,000 mark and it managed to get the highest score in our list of benchmarked devices.
Efficiency is one key area that many people are curious about with the Exynos 2100. It's quite interesting as on the PCMark Work 2.0 endurance test, it lasted 9 hours and 15 minutes (555 minutes). The efficiency has certainly seen a huge improvement over the Galaxy S20 series that's for sure but it's not what I'd call a good score. As for real world use however, after a day of social media use, short calls, and messages, I find myself with 60% before I sleep. This means for my own regular use, I could easily go two days from a full charge.
Did you know that every pre-order of the Samsung Galaxy S21 and Galaxy S21+ comes with a free Galaxy Buds Live? Check out our review of it by clicking right here.
User Experience
Similar to its predecessor, the Samsung Galaxy S21 uses a 6.2-inch Dynamic AMOLED 2X display at Full HD+ resolution. You can get some superb colours with good contrast. The display can get quite bright and it's pretty good when viewing under direct sunlight too, which is great. Given that it still uses the punch-hole cutout, I wouldn't blame you if you thought it's the same as its predecessor, at least when looking at the screen.
While it does have a high refresh rate option, it's implemented differently from its predecessor as it's in the form of adaptive refresh rate similarly to the Galaxy Note20 Ultra. This one goes from 48Hz to 120Hz, which is great because you can enjoy buttery smooth transitions and it will cut it down when it's not needed so you can save on battery life. Another thing it shares with the Note20 Ultra is that it now uses Corning Gorilla Glass Victus for added protection. Apart from that, the display features Eye Comfort Shield which is said to reduce strain and fatigue as well.
One good change this smartphone had compared to its predecessor is the change from the glossy back to a matte finish. This means its a lot less susceptible to fingerprints and, in my opinion, makes it look better on its own. Moreover, it's easier to hold, which is a plus if you don't plan on using a protective case.
The Samsung Galaxy S21 is one of the first to use One UI 3.1 based on Android 11. It does look slightly different from One UI 2.5 based on Android 10 but for the most part, navigating around is about the same. Some of the most notable changes is how notifications are displayed as they are grouped together, like Conversations for messages across multiple apps, so it can show all of them to you in a more simplified manner.
One thing worth noting is the new Samsung Free, a new aggregator that differs from Samsung Daily and Bixby Home. In this iteration, it focuses more on news and app suggestions that cater to you. There a number of categories for you to choose from for the news section, and I personally see it as a more streamlined interface for accessing the latest news and apps.
With its predecessors, one thing I disliked is the under-display fingerprint scanner as it works rather slow. I expected it to be the same this time around but to my surprise, it worked faster and it's still pretty reliable. To give you a comparison, I dare say it takes slightly over one-third of the time my Galaxy S20 Ultra needs to detect, which is great. I've also yet to have it fail on me in the past week I've used it so I hope it stays that way. Good on Samsung for improving this because it really bothered me after a while when I used its predecessor.
While using the smartphone, I've only had it heat up on me during the initial setup and when I play mobile games on it. For the most part, it works pretty cool and even when it does heat up, it's just lukewarm at best.
Camera
The camera UI on the Samsung Galaxy S20 looks essentially similar to the one from the we've seen in the Galaxy Note20 series. It's user-friendly so most consumers won't have trouble with it, and it's more viable for mobile photographers and videographers who want more control of what they capture.
The Single Take feature is here and is improved. For those of you who aren't aware, you simply move the device around and it will take take photos, record a short video, and even edit the footage for you. This time, you can adjust the duration of Single Take from anywhere between 5 seconds to 15 seconds, which makes it even more handy. Just like before however, the results can vary so for a more consistent experience, it's still best to capture it yourself. At least you have a quick and hassle-free tool if you ever need it.
As you can see above here, the Samsung Galaxy S21 can take some pretty good photos both at night and with light. I'm sure many underestimated it given that it's the most affordable one in the new flagship series but it's excellent so far with good details, vivid colours and Auto HDR being rather reliable. The other two cameras may not be as good they can still produce great results nonetheless.
With the Samsung Galaxy S21, you have a 3x hybrid zoom with up to 30x zoom. Realistically, you're going to get good shots only up to 10x, but if you ever find yourself needing to zoom really far for some reason, the option is there. Just be mindful that the quality might not be so good the further you zoom in.
Samsung Galaxy S21 Verdict
The Samsung Galaxy S21 is a great smartphone overall. The new Exynos 2100 shows some solid performance here, it's noticeably more efficient than the Exynos 990 SoC, camera works great, adaptive refresh rate is a great addition to have, battery life is good, it's an attractive device, the matte finish is a good change, and the under-display fingerprint scanner works better.
However, the efficiency is still not up there with the flagship Snapdragon chips and there's still no headphone jack here. Honestly, there's nothing really you can complain with this and given how similar this is with its Plus brethren, the bigger one might be the better buy given the bump in battery capacity. The Ultra variant may just be where the Exynos 2100 truly shines so perhaps, I can expect different results there.
At the end of our Samsung Galaxy S21 review, I award this smartphone with our coveted Gold Pokdeward.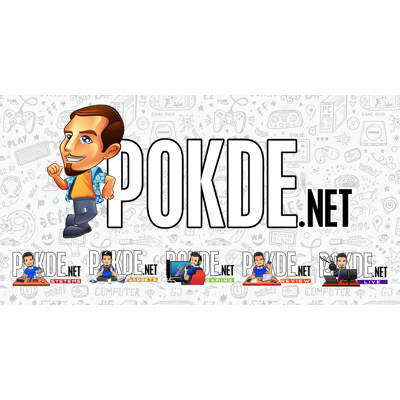 Big thanks to Samsung Malaysia for sending us this smartphone for the purposes of this review.