Review
Samsung Galaxy Tab A7 Lite Review – Value-Focused Practicality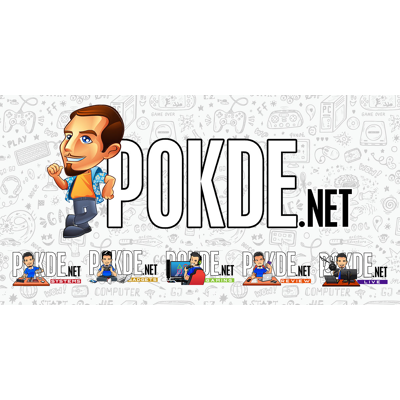 Overview
The Samsung Galaxy Tab A7 Lite is an affordable Android tablet built with solid multimedia capabilities suitable for entertainment and education with convenience. Is it worth your money? Let's find out.
Positives
+ Affordable
+ Stereo speakers
+ Lengthy standby time
+ Dual-band Wi-Fi support
+ 4G LTE support
+ Convenient to bring around
+ Surprisingly solid build quality
Negatives
- Lacks S Pen support
- Needs a performance boost
- Cameras aren't suitable for capturing photos
- Display could use some improvements
Unboxing the Samsung Galaxy Tab A7 Lite
Let's kick off the Samsung Galaxy Tab A7 Lite review with the unboxing. Inside the box, you will find the following items:
USB-A to USB-C cable
Charger
User guide
Warranty card
SIM Ejector tool
The Samsung Galaxy Tab A7 Lite itself
Appearance
The Samsung Galaxy Tab A7 Lite is a compact tablet with an 8.7-inch TFT display and a 5:3 aspect ratio, making it relatively wide but not as much as the standard 16:9 screen. There's no home button on the front, and there are noticeable bezels on all four sides, with the sides being rather thin but the top and bottom being noticeably thicker. The selfie camera can be found on the top bezel.
On the right side, you have the volume rockers, power button, and a microphone. As for the left side, you have the SIM card slot residing in solitude. Moving over to the top, you have a speaker grille whereas the bottom, you have a 3.5mm headphone jack, USB-C port, and another speaker grille. This means the stereo speaker setup will have audio firing towards the top and bottom.
Moving over to the back, you get a good view of the tablet's metal body with a matte finish You have the Samsung logo taking center stage while the single rear camera is on the top-left corner.
Overall, the Samsung Galaxy Tab A7 Lite has a surprisingly solid build quality given its affordable price. It's great that they opted for a matte finish so it doesn't get smudged easily but it's highly likely that most people will use this with a protective case anyway so it doesn't matter much. Would have been great if they included S Pen support but perhaps it's something we'll see in future iterations.
Specifications
CPU/Chipset:
Mediatek MT8768T Helio P22T (4 x 2.3 GHz Cortex-A53 and 4 x 1.8 GHz Cortex-A52), 12nm
GPU:
PowerVR GE8320
RAM:
4GB
Display:
8.7″ (800 x 1340) TFT Display, 5:3 aspect ratio, 81.1% screen-to-body ratio
Storage:
64GB (expandable via MicroSD)
Camera:
Main Camera(s)
8 MP, AF
Front Camera
2 MP
OS:
Android 11 with One UI 3.1
Connectivity:
Wi-Fi 802.11 a/b/g/n/ac (2.4GHz and 5GHz), Wi-Fi Direct, Hotspot
Bluetooth 5.0, A2DP, LE
USB-C
Audio:
Stereo speakers
3.5mm headphone jack
SIM:
Nano-SIM
Battery:
5100 mAh,
15W fast charging
Dimensions:
212.5 x 124.7 x 8 mm, 371g
Performance
Before we start, I'd like to point out that some of the benchmark software we used have updated to a new version. Therefore, it will be lacking some of the older devices that we tested prior. Regardless, it should give you a solid idea of how the tablet performs.
In Antutu V9, the Samsung Galaxy Tab A7 Lite didn't fare too badly if you take into account the affordable price. When you compare it to other devices running a midrange Snapdragon SoC, it does appear to be lacking quite a bit. This in itself is a sign that it's a powerful tablet.
It doesn't seem too bad in Geekbench 5, as the Samsung Galaxy Tab A7 Lite performs relatively well for similar ranged products. Once again, a midrange device easily outperforms it but that's not what the tablet is targeting after all.
When testing out 3DMark, we couldn't get it to run any of the Wild Life tests as it lacks the necessary support to run it. As such, we only included the Sling Shot variations. The scores are rather low but it's to be expected given the previous benchmark results. It is a sign that if you want to play mobile games on this, you will have to run games at a lower setting or stick to light games.
Moving on to the new PCMark Work 3.0 benchmark, the Samsung Galaxy Tab A7 Lite managed to get a decent score. While it still lags behind midrange devices, the difference doesn't seem too bad here. This is a sign that it will serve you well for productivity purposes.
For battery life, the Samsung Galaxy Tab A7 Lite managed to last 9 hours and 25 minutes (565 minutes) in the PCMark Work 3.0 endurance test before the battery depleted. You can't really compare it to smartphones given that the screen is much bigger. From my experience, it can go down quite a bit when in use but the standby time is very long as it took me over a week before I needed to charge it.
User Experience
The Samsung Galaxy Tab A7 Lite uses an 8.7-inch TFT display. Given its 800 x 1340 resolution, it has an aspect ratio of 5:3, making it wider than the old 4:13 aspect ratio but not as wide as 16:9. The resolution is slightly higher than 720p HD, which means you should still be able to enjoy high definition content / visuals on it.
The colors on the display are generally punchy and pleasing to see. However, it does seem to look rather smudgy for darker colors. This may be due to the lower pixel density. While this tablet is adequately bright, the screen is rather reflective so if you're using this outdoors, you may have a little bit of trouble seeing in broad daylight.
With the tablet running on the Mediatek Helio P22T with 4GB RAM, it's not one designed for heavy tasks. If you're looking for a multimedia device for entertainment or education, it will work fine. In fact, basic office work like word processing would still perform well on this. If you need to do something more resource-intensive like playing Genshin Impact, it's going to start lagging quite a bit.
For those of you looking for constant internet connection, this one does have a nanoSIM slot for 4G LTE mobile data connections. This will allow you to remain connected wherever you go, just like with a smartphone. In fact, it would make for a great hotspot device as you wouldn't need to deplete your smartphone's battery life.
The Samsung Galaxy Tab A7 Lite has two speakers; one at the top and one at the bottom. To my surprise, it's one of the best features of the tablet as it's adequately loud and produces a fine amount of detail and a smidgen of bass. If it's not good enough for you or you want a more personal listening experience, it does have a 3.5mm headphone jack, which is nice to have.
The Samsung Galaxy Tab A7 Lite is running Android 11 with One UI 3.1 on top of it. It gives the device a rather clean look and is generally easy to navigate through everything. especially thanks to features that make it easier to use it with one hand. It's user-friendly enough that most people should not have trouble using it. I personally use it with Dark Mode as it's easier on my eyes. If you need a tablet with S Pen support, this isn't the one for you unfortunately.
If you prefer an all-in-one device that can be both a smartphone and give you a compact tablet experience, you want to consider the Samsung Galaxy Z Fold3. Click right here to learn more about it.
Samsung Galaxy Tab A7 Lite Verdict
The Samsung Galaxy Tab A7 Lite is certainly capable of serving anyone well, but ultimately boils down to your needs in a tablet. It's affordable, surprisingly solid build quality for the price, the stereo speakers work great, capable of a lengthy standby time, has dual band Wi-Fi support, 4G LTE support, and it's very convenient to bring around.
However, it lacks S Pen support, could use more firepower in terms of performance, cameras aren't really suitable for taking photos, and the display could use some improvements. At RM699, some of its drawbacks are forgivable given what you're getting. If you don't need to do anything intensive, this will definitely serve you well.
At the end of our Samsung Galaxy Tab A7 Lite review, I award this tablet with our Silver Pokdeward.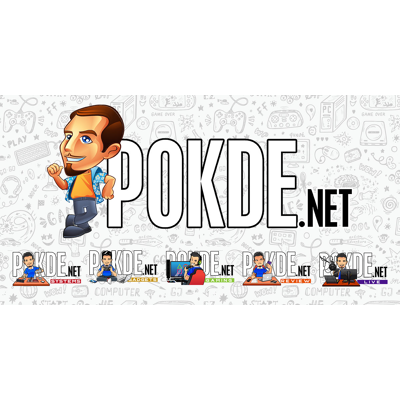 Big thanks to Samsung Malaysia for sending us this tablet for the purposes of this review.