Review
Samsung Galaxy Z Flip Review – A Symbol of Better Things to Come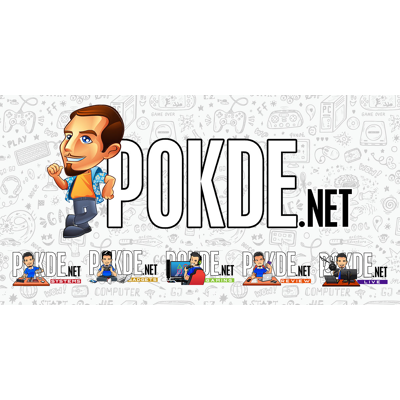 Overview
The newest foldable smartphone by the Korean giant, the Samsung Galaxy Z Flip, has plenty to offer especially compared to its predecessor. It is worth shelling out that premium price? Let's find out.
Positives
+ Folding display a breath of fresh air
+ Clamshell / flip design is still as fun as ever
+ Battery life is surprisingly good given the capacity
+ Snapdragon 855+ SoC
+ Cover display is a lot more useful than what it seems
+ Solid camera performance
+ Colourful, vibrant display
+ More than usable as a daily driver
Negatives
- Pricey, albeit more affordable compared to most foldables
- Cover display could be bigger
- The flip design renders the selfie camera nearly pointless
- The raised bezels take a bit of time to get used to
- Hard to find protective cases
Unboxing the Samsung Galaxy Z Flip
For our review unit, we didn't get the actual retail unit box. However, we did at least get the following items:
USB Type-C cable
Charger
AKG earphones
The Samsung Galaxy Z Flip itself
Appearance
Given that the Samsung Galaxy Z Flip is a foldable smartphone, we have to talk about its appearance when it's both folded and unfolded. This one folds like the flip / clamshell phones of yesteryear rather than being close to a regular-sized smartphone that folds out to a tablet-like display. Let's start with it being unfolded first.
On the front, you will see the 6.7-inch Full HD+ Foldable Dynamic AMOLED display. There are notable bezels on all four sides that are raised, unlike the company's usual flagship devices. It's most likely raised as added protection measures for the screen. At times, you can also see a crease in the center but for the most part when the display is on, it's hardly noticeable. It also has a punch hole selfie camera centered at the top of the display.
Moving to the sides, the Samsung Galaxy Z Flip has the SIM tray residing in solitude on the left, while the volume rocker and fingerprint scanner is on the right side. The fingerprint scanner also doubles as the power button, which makes for an efficient use of space. At the top, you have a microphone hole and on the bottom, you have another microphone hole, the USB-C port, and a speaker grille.
Turning it over to the back, you get a dual-camera setup and an LED flash on the top-left and a 1.1-inch Super AMOLED display on the top right. For our review unit, there are stickers on the bottom, which will not be present in the retail version. It's interesting to see a lack of Samsung branding here on the back as I expected it to be on the bottom, similar to their other devices.
When folded, the height is effectively halved to 87.4mm. It does get noticeably thicker this way but given the nature of its design, it's to be expected. The 1.1-inch Super AMOLED cover display comes to life when it's folded, letting you see the time as well as notifications. You can interact with it as it is a touchscreen display.
Overall, the Samsung Galaxy Z Flip is quite an interesting smartphone. It breaks away from the typical design convention of today's smartphones while also giving you a trip down memory lane with a design that was long forgotten. I personally wished that the cover display is bigger, perhaps a 3-inch display, but I'm already in love with the clamshell design. If anything, it's a sign for better things to come in the future, especially with further innovations on the cover display.
Specifications
Performance
Kicking off our benchmark suite with Antutu v8, the Samsung Galaxy Z Flip and its Snapdragon 855+ SoC performed admirably. It managed to gain the 3rd highest score in our list of benchmarked devices thus far for Antutu v8.
A similar pattern can be seen in Geekbench 5, except this time, it had the 2nd highest score for single core performance, and one of the top contenders in multi-core performance.
The Samsung Galaxy Z Flip fared well in 3DMark as well. While it did score a little lower than expected in Sling Shot Extreme, it performed admirably in Sling Shot and Ice Storm Unlimited.
Moving on to PCMark's Work 2.0 benchmark for productivity and real world use, the Samsung Galaxy Z Flip is easily reached the top five. It managed to outdo the Samsung Galaxy S20 Ultra 5G, a flagship smartphone we reviewed recently.
In the graph above, we wanted to show how well the battery life is using PCMark's Work 2.0 endurance test. 464 minutes may not seem like much but taking into account that it only uses a 3,300 mAh battery capacity, it's actually surprisingly good. The higher scores managed to go that far due to their massive battery capacity. This makes me think the sweet spot for the Samsung Galaxy Z Flip is at least 4,000 mAh, but the existing one is already fairly good.
And this reflects in my daily use. I message (on WhatsApp) a lot on a daily basis, browse social media, make calls that could go on for about 2 to 4 hours, and I still find myself with plenty of juice to spare. If my calls weren't as lengthy, I could easily go two days without charging but realistically, expect to charge it once a day. It can easily go a full day without issues.
User Experience
The display on the Samsung Galaxy Z Flip is pretty good. Colours are vibrant, thought not as much as the S20 Ultra 5G, but is still a joy to use nonetheless. The 6.7-inch Full HD+ display is pretty big, but it's on the longer side with an aspect ratio of 21:9:9. In other words, it's still easy to hold with one hand as the display isn't wide.
The crease in the middle of the display may seem very noticeable at first but it immediately "disappears" when the display is activated. If you're easily bothered by the crease, I can safely say it's not something to worry about. It's also worth noting that it doesn't have adjustable refresh rate, so it's set at 60Hz. This is perfectly fine as it's smooth enough and the extra frames might just be too much for its battery capacity to handle.
Gaming on the Samsung Galaxy Z Flip is actually pretty good. After all, it is using the powerful Snapdragon 855+ SoC. The foldable nature of the device doesn't impede the gaming experience, but also, it doesn't provide any notable benefits either. In simpler terms, you can game on this just as well as any other smartphone out there.
The speaker on this is surprisingly not bad. It does have a bit of oomph with the bass, and the sound produced is generally well-balanced. What I would have wished is that instead of a single-firing speaker on the bottom, the earpiece would have also functioned as a speaker for a more immersive experience. With that being said, it's still pretty good for what it has.
In case you're wondering, the Samsung Galaxy Z Flip doesn't have a 3.5mm audio jack. If you want to use earphones / headphones, you will either have to connect to it wirelessly via Bluetooth or wired via the USB-C port. It's worth noting that the AKG earphones that come with this uses USB-C.
On the issue of heat, I never noticed the device getting warm for regular use, such as calls, messaging, web browsing, and social media. It does get a bit warm when I game on it, particularly Evertale, but it's definitely not something for anyone to be worried about.
For our unit, it came with Samsung's One UI 2.1 running on Android 10. The UI is generally easy to use and is packed with a lot of options. If you are used to other versions of Androids or UIs, you will simply need to familiarize yourself with the orientation and where to find specific settings. This shouldn't take long given how user-friendly it is.
Just like on their flagship S20 series, the Samsung Galaxy Z Flip does have Quick Share for seamless file sharing to other Galaxy devices wirelessly. It also has Music Share which lets other devices connect to yours to play on a connected Bluetooth speaker, kind of like passing the auxiliary cable but in a wireless manner. Some of you might not actually use it, but it's very useful to have.
When folded, the Samsung Galaxy Z feels so compact. Sure, it's thicker but to be taking up a lot less space in my pockets just feel great. I feel like this is a good way to go for future smartphones. The cover display itself is useful as it can tell the time and you can check for notifications. Granted, you can either only see the icons or see the full notification in a slower manner, but at least it's there. My only wish is that the cover display was bigger.
Camera
The camera UI on the Samsung Galaxy Z Flip is very similar to other stock Android camera apps. It's easy to use and it has a number of options for you to enjoy, like Live Focus, Hyperlapse, Slow-Mo, and more. If you need more control over it, there's always Pro Mode, where you can adjust ISO, shutter speed, and more.
The Single Take feature is once again here, so you can easily record a short video and it will automatically edit the footage into clips and shots for you to enjoy. Once again, the results may vary a lot, but it can be convenient to have if you just a variety of shots with little time to think.
I also want to point out that the cover display can be used to help you take photos, particularly selfies / wefies. You'll have a small view of what's in the frame, which may require a bit of guesswork, but at least it's better than blindly taking selfies / wefies without seeing any screen whatsoever. This somewhat renders the selfie camera nearly pointless, with the only exception here being video calls.
The Samsung Galaxy Z Flip can take some really good shots. You can get some good details and colours with little to no issues in focusing. For the latter, it can get a bit tricky if it's dark, but that's to be expected. You can zoom the camera up to 8x, which is a reasonable amount, and it's actually usable. It's what you'd expect from a flagship-level device, and the foldable nature makes taking certain shots like flat lays that much easier.
Samsung Galaxy Z Flip Verdict
When I first started using the Samsung Galaxy Z Flip, I wasn't expecting much, especially given its 3,300 mAh battery capacity. After a while, I found myself enjoying it a lot more than I expected. You get solid performance, good battery life for the capacity, a vibrant foldable display, great camera, and that clamshell-like feel without sacrificing the Android experience.
It isn't the perfect device as the cover display could be improved, the raised bezels take a bit of time to get used to, it's hard to find a protective case, and it is pricey, retailing for RM5,888. However, if you can look past that, this is more than enough for a daily driver. But more than anything else, it's a sign of better things to come in the future.
With that, I award the Samsung Galaxy Z Flip with our Silver Pokdeward.
Big thanks to Samsung Malaysia for letting us use this smartphone for the purposes of this review.