Intel Core i5-L16G7 underwhelms when compared to Snapdragon 8cx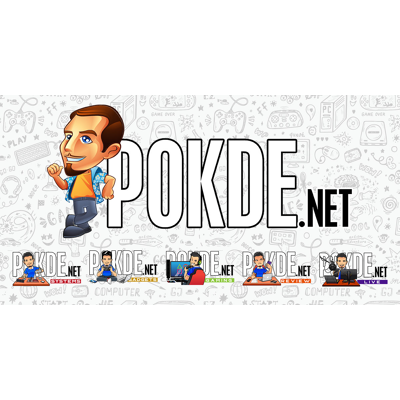 Intel Lakefield is an interesting design, with a configuration not unlike Arm's big.LITTLE core arrangement that's now featured in every smartphone chipset right now, but with x86 cores instead. It does seems like that there's still much work to be done for it to deliver what Intel designed them for though, which is to deliver better single-core performance while still being extremely efficient.
The Intel Core i5-L16G7 is Intel's highest-end Lakefield model right now, combining one high-performance Sunny Cove CPU core that's similar to what's featured in Ice Lake, and four efficient Tremont cores, which are featured in Intel Atom processors. This combo theoretically allows the "big" Sunny Cove core to tackle tasks that need single-threaded performance, and let the "LITTLE" Tremont cores handle the rest. Sounds great on paper, right?
In Notebookcheck's tests with both the Intel-powered Samsung Galaxy S Book as well as the previously launched version packing the Snapdragon 8cx, the Intel CPU is relatively underwhelming. It delivers about 4% better graphics performance in 3DMark 11 and around a 14% better single-core score in Geekbench 5.1, but it loses out severely when it comes to the multi-core performance. The Snapdragon 8cx has a significant 92% lead when it comes to the multi-core score in Geekbench 5.1.
The tests also revealed that the Core i5-L16G7 may have a scheduling issue whereby even in the single core test of Cinebench R15, the load is bouncing around all the cores, rather than running on the Sunny Cove core alone. When the multi core test was running, one core was seemingly idle at about 200 MHz. Boost clocks are also lower than expected, so it might be also down to the design of the Galaxy S Book not allowing the Intel Lakefield chip to shine. That is quite unlikely though as the TDP of the Intel Core i5-L16G7 is exactly the same as the Snapdragon 8cx.
Hopefully, the scheduling issues will improve down the line with Windows 10 updates. However considering that Windows 10 is already aware of the "best core" scenario that's already in AMD Zen processors, I am not exactly sure how much better can it get.
While it looks pretty dire, Intel does have the advantage of offering full support for 64-bit applications, which means that the full library of Windows 10 apps are available to you right now. And it is also worth noting that while Arm processors can run 32-bit apps, it requires translation to do that and that does have a performance hit. So if you are planning on making full use of Windows 10 without even thinking about app compatibility, I would still recommend an Intel Lakefield-based device over an Arm-based one.
Intel Core i5-L16G7 Specs
1 x Sunny Cove + 4 x Tremont @ up to 3.0 GHz, 7nm FinFET
Intel Gen11 64EU GPU @ 500 MHz
4MB cache
7W TDP
10nm
With that said, I do think that Intel has their work cut out for them if they intend to compete against Arm processors. With a major customer jumping over to use Arm-based chips in their upcoming laptops and PCs, Intel might not be feeling so good right now…
Pokdepinion: I wonder if Intel will do something to drive adoption of Intel Lakefield, similar to their push to get OEMs to use Intel Atom in Android smartphones back then…