Review
TEAMGROUP T-Force Dark Za DDR4-3600 CL18 Review — a wallet-friendly good time for everyone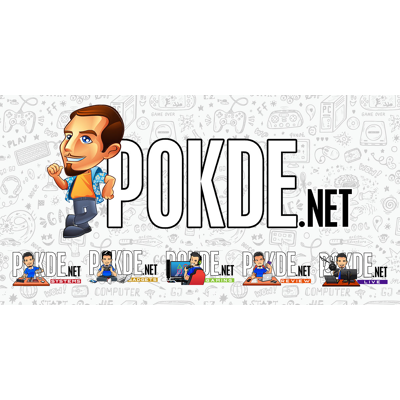 Overview
TEAMGROUP rehashed the T-Force Dark Z with AMD-optimized timings and called it the T-Force Dark Za. While the Zen 2-based Ryzen processors do benefit from fast RAM, they stand to gain more from tighter timings. Can we get that on the T-Force Dark Za DDR4-3600 CL18, or is this kit of RAM affordable for a reason?
Positives
+ Black heatspreaders are easy to fit into any theme
+ Good overclocking headroom
+ Relatively easy to tighten timings
+ Really affordable
Negatives
- Loose timings out of the box
- RGB lighting would have been nice
TEAMGROUP releases a rather wide array of RAM and storage offerings, with options ranging from the really high-end all the way to the more budget-friendly picks. Today we will be looking at the TEAMGROUP T-Force Dark Zα DDR4, which is an AMD-optimized version of their Dark Z DDR4 memory kits. We received the DDR4-3600 CL18 kit, which is pretty right on point with the 3600MHz sweet spot for the AMD Ryzen 3000 series processors.
Unboxing + Appearance
There really isn't much to look at with the T-Force Dark Za DDR4 RAM's packaging, with it coming in a simple plastic blister packaging instead of the premium box that the T-Force Xtreem ARGB 3600 came in.
As you might expect from the packaging, the contents are also quite sparse. TEAMGROUP saves some trees by printing the warranty and installation guide on a single sheet of paper, so kudos to them. The case badge is also a nice touch, for those who want to pimp out their build with stickers.
The anodized black finish is perfect to easily match it with most recent motherboard designs. The T-Force Dark Za DDR4 RAM doesn't have a lot in terms of flair, aside from the chromed T-Force logo and the text "Dark Zα" which is silkscreened onto the aluminium.
The design of the heatspreader is an extension of the T-Force logo which evokes the image of flying wings. The stamped aluminium looks good but it is pretty thin, so while it does expand the surface area of the memory ICs underneath, it's not going to really cool it much. But RAM doesn't need much cooling anyway, so the T-Force Dark Za DDR4 RAM will be perfectly fine. There's no RGB here though, which is a rather serious omission in this day and age.
Specifications
T-Force Dark Za DDR4-3600 CL18 RAM
| | |
| --- | --- |
| Memory dies | 8Gb Hynix CJR |
| Frequency | 3600MHz |
| Primary Timings | CL18-22-22-42 |
| Voltage | 1.35V |
| Capacity | 8GB x 2 |
| Dimensions | 43.5(H) x 141(L) x 8.3(W) mm |
You can get the T-Force Dark Za DDR4 RAM in several other options too, including DDR4-3200 CL16 and DDR4-4000 CL18 kits. TEAMGROUP offers them in 16GB and 32GB kits too.
Test Machine
Overclocking
There's still quite a bit of room to tune the memory for tighter timings from stock, which was my main worry when I saw the default timings of these kits. Tightening up the timings yield a rather nice improvement when it comes to performance as well. I used the DRAM Calculator as a guide to find the appropriate settings to get around to that.
Here's a good idea of the performance out of the box. It's pretty good, but we can see that the latency is on the high side no thanks to the rather loose timings.
If your Infinity Fabric cannot handle 1900MHz, well keeping the RAM at 3600MHz and tweaking the timings will be your best bet on AMD. Tweaking the timings down to 16-20-18-20-36 at just 1.35V dropped the latency and bumped up the read and copy speeds by quite a bit. Further increasing the voltage might have yielded extra performance but we decided to go up a rung.
Working at 3800MHz with the Infinity Fabric at 1900MHz, I managed to tighten timings down to 16-20-18-20-38 at 1.42V, which resulted in the lowest latency I have seen on an AMD platform. Most recent AMD Ryzen 3000-series CPUs are capable of 1900MHz FCLK, so this is the true sweet spot. But of course, there are no guarantees at this point.
To satiate your need for speed, well we also check to see how far can the stock XMP profile go. It is apparently good for up to 4333MHz, although you might need to do quite a bit more tweaking to get it to work. At 1.4V, the T-Force Dark Za DDR4 RAM booted up at 4333MHz, but it wasn't stable enough for MemTest. 1.45V didn't stabilize it either, so I guess we had to spend more time to stabilize it. We only managed to get 4200MHz at the stock timings and 1.42V to get through 400% MemTest.
The simple heatspreader was sufficient to see that the surface temperatures never exceeded 45°C, even after running MemTest for 2 hours.
Conclusion
The T-Force Dark Za DDR4 RAM is a relatively more affordable kit of RAM that can be found at RM398 or RM359 on Lazada, depending on your store preference. Unfortunately they appear to be out of stock, which is a bummer. Officially, TEAMGROUP's official MSRP for these are $89 (~RM376). For the performance on offer, they are rather affordable.
At default, the 3600MHz CL18 XMP profile should run reliably on the 3rd Gen Ryzen platform, although the loose timings do benefit from some optimization. I guess in their pursuit of that "Compatible with AMD" label, they decided to go loose to ensure stability with virtually all Ryzen systems. Regardless, just spending a few hours on it will easily net you some nice gains, and you can mark "RAM overclocking" off your bucket list.
Our thanks to TEAMGROUP for sending us the T-Force Dark Za DDR4 RAM for review.