Review
ViewSonic VG2455 Business Monitor Review — more than meets the eye. Literally.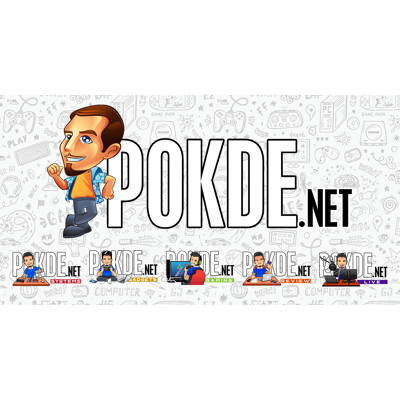 Overview
ViewSonic designed the ViewSonic VG2455 for productivity, and they definitely succeeded with a monitor that looks professional and serves as more than just a beautiful display.
3 Year Local Supplier Warranty
Positives
+ Complete set of cables to use the array of inputs available
+ Simple yet functional design
+ Excellent color accuracy after calibration
+ Can work as a charger AND a USB hub
Negatives
- Limited color gamut
- Speakers are really quite useless
Introduction
The ViewSonic VG2455 really means business. And while it may not suit certain usage scenarios, it more than makes up for it with what it can do. And boy, can it do a lot. Intrigued? Keep reading.
Unboxing
Packaging is on the drab side, with plain cardboard and black print. The goal is to reduce the carbon footprint of the ViewSonic VG2455 though, with the packaging complete recyclable. To this end, insead of a plastic handle at the top, it has a hole at the top to let you carry it. Good thing that this monitor isn't that heavy or that would turn out to be a horrible idea real quick.
The first thing you see when you lift the lid are the nice assortment of cables provided with the ViewSonic VG2455 as well as the stand.
Under it lies the monitor wrapped in some protective foam. Note the cute directions. 👉 👈 It's shy. Unpack the ViewSonic VG2455 with care and attention please.
So these are all the contents that came with our sample of the ViewSonic VG2455. The monitor itself, the stand, a USB-C to USB-C cable, DisplayPort cable, USB-A to miniUSB 3.0 and of course the power cable. There' a quick setup guide too to help you set up your monitor in a jiffy.
Appearance
The stand clicks into the monitor and locks onto base easily, with ViewSonic's representatives claiming that it can be done in 2 minutes. I fumbled with it for a bit longer, but it's really as simple as it gets. The light weight of the ViewSonic VG2455 also helps as I have dealt with some monitors so heavy and bulky that they seriously put my physique to the test.
On the back here is some rather interesting diagonal cuts that are in contrast to the vertical stand and horizontal monitor. I would say that it is quite a tasteful design decision. The cherry on top is the ViewSonic plaque on the right edge here. The black bar on the stand is more than just a design element though. It hides the mounts for client PCs, letting you attach them to the ViewSonic VG2455 to lessen the clutter on your desk.
Specifications
Panel Size
24″ (23.8″ viewable area)
Panel Type
IPS
True Resolution
1920 x 1080 (FHD)
Display Viewing Area(HxV)
527mm x 296.5 mm
Display Surface
Non-glare
Pixel Pitch
0.275 mm
Brightness
250 cd/m2 (Typical)
Contrast Ratio
1000 :1 (Typical)
Viewing Angle (CR≧10)
178°(H)/178°(V)
Response Time
5 ms (GTG, OD)
21 ms (GTG, typical)
Display Colors
16.7m (8-bit)
Color gamut
N/A
HDR (High Dynamic Range) Support
No
Refresh Rate
75 Hz
Low Blue Light
Yes
HDCP support
Yes
Viewing modes
Standard, Game, Movie, Web, Text, MAC, Mono
Adaptive refresh rate
No
Signal Input
HDMI v1.4
DisplayPort 1.2
VGA
USB Type-C (upstream, DisplayPort Alt mode)
Earphone jack
3.5mm out
Power Consumption
17.8W (Max)
Chassis Color
Matte Black
Stand adjustments
Tilt: -5°~40°
Swivel: -60°~60°
Pivot: -90°~90°
Height: 130 cm
VESA Wall Mounting
100 x 100 mm
Weight
6.4 kg
Performance
We used DisplayCAL to obtain measurements of the monitor's performance, at the default settings of the monitor. Before calibration, we recorded luminance at 222cd/m2 before calibrating, and 208 cd/m2 once we have calibrated it to 6500K and gamma 2.2.
You won't be able to see the difference in the uniformity with the naked eye, but the ViewSonic VG2455 does exhibit some differences when put under the Spyder5. For some reason, the lower right corner is brighter than the rest of the monitor.
Gamut coverage really isn't exciting. The results shown above are after calibration. Before calibration the ViewSonic VG2455 offered about 1~2% less coverage. 87.5% sRGB gamut coverage isn't impressive, but we have seen worse. This is definitely not something you want to do video editing on. The gamut volume weighs in at 90.1% sRGB, 62.1% Adobe RGB and 63.8% DCI-P3.
Out of the box
| | |
| --- | --- |
| Measured whitepoint | CCT 7014K |
| Average ΔE*00 | 3.21 |
| Maximum ΔE*00 | 6.24 |
| Measured contrast | 238.3:1 |
| Measured brightness | 222.4 cd/m² |
You would want an average Delta E value of <2, but these are quite far off. The contrast ratio is also on the low side, but then again this is an IPS panel, which typically don't offer the highest contrast ratio.
Calibrated
We calibrated the display to 6500K white balance and gamma 2.2 with DisplayCAL and a Spyder5, and these are the results we got.
| | |
| --- | --- |
| Measured whitepoint | CCT 6508K |
| Average ΔE*00 | 0.76 |
| Maximum ΔE*00 | 2.34 |
| Measured contrast | 223.5:1 |
| Measured brightness | 208 cd/m² |
After calibrating the monitor, the color accuracy is really spot on. So while the ViewSonic VG2455 may be slightly short on colors that it can show, but it can display them with surprising accuracy.
User Experience
Unless you are one of the few people in the world who are still using DVI, the ViewSonic VG2455 will offer you a port that works. Even VGA still gets some love, and that is an antique of an input there.
For power, you will need to run the power cord all the way from the plug to the monitor. The cord is rather short, which will cause problems if you need to route the cable from under your desk. But then again it's a standard IEC C14 cable which isn't exactly hard to find replacements for. If your plug is near your desk, this configuration is perfect, if not, you might have a little more difficulty trying to set it up.
One of the highlights of the ViewSonic VG2455 is the ability to not only accept input over USB-C, but also charge the devices it's connected to. Yes, this also includes laptops like the ASUS ExpertBook P5440 we recently reviewed, as it outputs up to 60W of power. With stuff like Samsung DeX and EMUI Desktop, this feature can prove really nifty.
One thing to note with this monitor is just how slim the bezels are on the side. For heavier users needing more displays, this might just be the perfect monitor for you to use in a multi-monitor configuration. Good thing the ViewSonic VG2455 supports VESA mounts so you can create your dream multi-monitor setup.
On the left side of the monitor are two USB 3.0 ports, which are really interesting. On "normal" PCs, the ViewSonic VG2455 lets you use it with a USB-B passthrough, but if you have a USB-C device connected, the monitor doubles as a hub too, enabling the USB ports on the side. If you have a laptop that can output video from its USB-C port, this is definitely the monitor to get if you want to add more screens. And oh, there's one more USB port behind the monitor, bringing the total of USB 3.0 ports available to three.
You get these little buttons on the front of the monitor to navigate around the OSD. They are definitely more convenient than having to reach around the back of the monitor, and with their relatively tiny size, you aren't exactly adding a lot of bezels just to have them in front.
The menu is pretty standard, however there are no modes for stuff like sRGB and what not, probably because ViewSonic doesn't deem the ViewSonic VG2455 worthy of an sRGB mode with its limited gamut coverage. There's still a Color Adjust menu for you to tune the color profile of the display though, but we have already gone over that.
Moving on, the audio output of the monitor is usable, but barely so. It is definitely lacking and you would probably fare better connecting a pair of headphones. However in a pinch, they will still supply you with sound. Whether you can enjoy it or not is another story altogether.
Last but not least, the ViewSonic VG2455's stand offers tilt, swivel, pivot and height adjustment, which means you can adjust it until it fits you best ergonomically. Since many of the budget gaming monitors I play around with don't have this, I must say that I find this quite a novelty. There's a cable management cutout along the bottom too to keep your desk neat.
Conclusion
Priced at RM899, it's a pretty affordable addition to your desktop setup. I really find the USB-C input, charging and hub functionality very interesting. If you own a laptop that supports USB-PD and DisplayPort over USB-C, this is definitely a monitor worth considering. It not only serves as a larger display, but also lets you use it as both a charger and a USB hub. If only it had better color performance…
Our thanks to ViewSonic Malaysia for sending us the ViewSonic VG2455 for review!