Review
Wiko Upulse Review – Oh là là!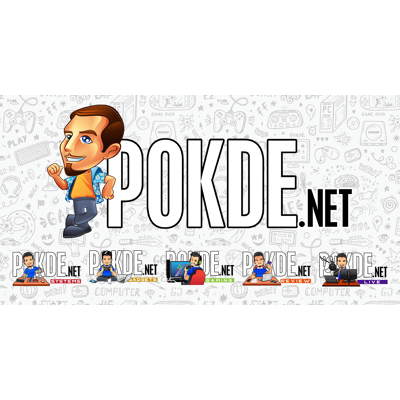 Positives
+ Classy design
+ Feels good to hold
+ Decent battery life
Negatives
- Lackluster performance
- Occasional lag and stutter
- Rather slow charging despite small battery
- Implementation of fingerprint security is baffling
- Shutter delay causes missed shots
- 720p display in 2017
Introduction
Before hand, we've reviewed the Wiko Ufeel Prime, Ufeel Go, and the Ufeel Fab. Next up in line is the French company's smartphone, the Wiko Upulse. So let's get started shall we?
Unboxing
I've got to say, when i first saw the box, it looked rather refreshing. It's not one of your typical phone boxes. They want to make it obvious that it was designed in France with the sticker on the top right of it.
As soon the top is taken out, you can see the Upulse, wrapped in a plastic wrapper. There's also a sticker covering the display of the phone, highlighting at some of the features of the smartphone.
So unloading everything in the box, here's what you'll get. There's that documentation for those who prefers reading about what they bought before using it. Included also are a soft case and a screen protector. Thankfully they've also included earphones, just in case you don't own one. Lastly, a USB power adapter and a micro USB cable is also included with the phone.
Appearance
Compared to the previous Wiko phones that we've reviewed, the Upulse does not have a home button like the others. Without the home button, the front is clean without any physical buttons. The front facing camera and LED flash is placed at the top. Edges of the phone are smooth and the back is curved.
At the bottom of the phone,  you've got a microphone hole on the left and the microUSB port down the middle. All the way on the right, there's a straight-lined hole for taking out the back cover of the phone.
Heading over to the top section, there's only the 3.5mm jack noticeable there (which we are grateful for!).
Over to the right edge, you've got your standard volume rocker and power button.
Lastly over to the back, you've got the rear camera and the LED flash. In terms of difference in looks between the previous Wiko phones, the fingerprint sensor is situated behind. It sits just underneath of the LED flash. Way at the bottom, there's the mono loudspeakers located at.
Specifications
CPU:
MediaTek MT6737 (4 x A53 @ 1.3 GHz)
RAM:
3GB
GPU:
Mali-T720
Display:
5.5″ HD (720p) IPS
Storage:
32GB + MicroSD up to 128GB
Camera:
Main Camera
13MP f/2.2, single LED flash
Front Camera
8MP f/2.2, single LED flash
OS:
Android 7.0 Nougat
Connectivity:
Wi-Fi 802.11 b/g/n
Bluetooth v4.0 with A2DP
LTE Cat 4
SIM:
Dual-SIM (micro SIM)
Battery:
3,000 mAh non-removable
Performance
For those of you who don't know, Antutu tests out the overall performance of the smartphone, which focuses on the GPU performance. As you can see, the Honor 6X performance more than twice the score of the Upulse. It did however perform slightly better than Ufeel Fab and Ufeel Go, with our previous Ufeel Prime review the only Wiko device outperforming the Upulse.
In terms of performance for the 3D Mark test, it wasn't surprising that the results were not that much of a difference with the Ufeel Fab and Ufeel Go.
Next on the Geekbench test, we can see that the MTK6737 has a slight advantage over the MTK6735 used on the Ufeel Go and Ufeel Fab
This test examines the device's capability in performing for work-related tasks. This includes opening PDFs, video and photo editing as well. The Upulse does an average performance here, but clearly trails behind devices with more cores like the Ufeel Prime which features an octa-core CPU.
Next is the battery test. Out of all the Wiko devices we've reviewed, it scored the lowest. Not shocking that Wiko Ufeel Fab and Ufeel Go scored higher with their 4000mAh capacity but Upulse did score lower against the Ufeel Prime by a small amount. If judged individually, the performance of the uPulse is average.
As far as my own personal experience with the battery life goes, I can say that it can last me a day with my average usage. This includes heavy usage of Whatsapp and Facebook, while some occasions of playing videos on Youtube. By night time, I would have around 40% left of battery from a full charge.
User Experience
Similar to the previous Wiko devices we've reviewed, it also supports true dual-sim (microSim) slots, with a removable rear cover. It's quite rare when the 'in-thing' nowdays is those hybrid SIM/micro SD combination that most phones nowadays offer.
The Wiko Upulse felt comfortable and fits perfectly in my hand when i first got it. I liked the all-black design and with the fingerprint sensor behind, it got my thumbs up. I prefer them behind (just a personal preference). The only thing i would complain about the design is that the rear cover attracts fingerprints easily. Luckily for me, i got the black edition so it wasn't too obvious.
Back to the fingerprint sensor though, it reacts fast. The issue I had with it is that it was a bit of a hassle. When you assign a fingerprint to the device, at each unlock you'll be prompted to enter your pin/pattern/password to unlock your phone. I know it's for security purposes but to me, I felt that it was too much.
The phone runs on Android 7.0 Nougat, it comes with a refreshing design and has it's own apps. Despite that, I feel that some of the apps were unnecessary or they just have no use for me. For instance FM Radio? Now I'm sure there are people out there who still listens to radio on their smartphones, but how big of a percentage is that? I liked the Phone Assist and One Clean app though, where it conveniently clears up your background apps and clears cache with the push of a button.
About the display, it's a shame that they are still using a 720p display in 2017. Luckily for us, the price isn't farfetched. Like other Wiko devices, it comes with MiraVision, a software enhancement for the display. There are three main modes; Standard, Vivid, and User. Personally, i like the Vivid mode. The User mode allows you to fine tune the display to your liking.
Turning to audio and music, the speaker's performance is rather somewhat disappointing with very little bass and low clarity. That being said, speakers on a smartphone is used to alert and notify you, so no problems there. Need to listen to music? Grab a headphone or earphone and plug it in. The device's music player is basic, with just the ability to change equalizer presets and reverb settings on hand.
Heading over to the camera's department. An issue that I've noticed is at the rear camera. Even if you move slightly when you're capturing, it certainly will affect your photo result and be blurry. Now this isn't something new but the time that you need to stand still for a clear picture is quite long, I would say 2 seconds. So if you're planning on taking photos that's not going to move or won't be long there, expect the expected. If you manage to be stable, I've got to say the pictures looks presentable.The camera has HDR settings, 9 filters to choose from, and 7 camera modes available. Video recordings are 720p in quality as mentioned before. Not high, but still acceptable for your daily social media usage.
Conclusion
While it works well enough in most conditions, it does feel a bit lackluster. Improvement is certainly needed. Despite that, it still is considered quite 'okay' just because of it price tag of RM799 which i consider to be still reasonable. If you are an average user, where you don't look to do so much with your phone, then this is still a good option for you. It still has all the capabilities for all your social media needs. There's not much innovation here, but it gets the job done.