Edifier Malaysia Releases Edifier Hecate GM4 Mini 1 Plus Edifier GS01 & GS02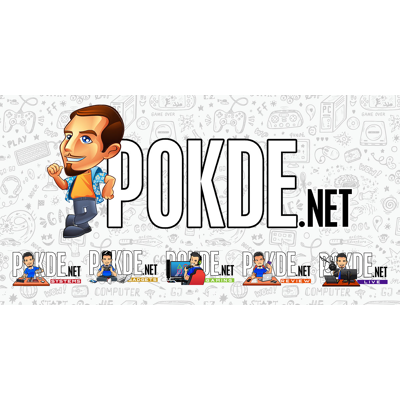 Today the folks at Edifier Malaysia has announced the arrival of the new Edifier GS01 and Edifier GS02 external sound cards as well as the Edifier TWS GM4 Mini 1 earbuds.
Edifier TWS GM4 Mini, Edifier GS01 and Edifier GS02 arrives in Malaysia
The Edifier GS01 and GS02 is usable for both PC and PS4 where you only need to plug in the sound card to the USB port. With the GS01, it comes with C Media HS100B, an all-in-one sound processor that supports as stereo DAC, earphone driver, and microphone pre-amp booster.
You can enjoy 7.1 surround sound with the Edifier GS02 packing a C Media 108 sound processor. With it, it comes with dual DAC units, earphone Amp, data loss noise reduction function, as well as 48k/44.1 sampling rate for both playback and recording.
Both the GS01 and GS02 is equipped with TRRS Audio Jack to streamline the audio port on the devices, which subsequently eliminates the need of multiple audio jacks.
In addition to that, they have physical microphone switch and volume knot, offering convenience for controls.
You can get the Edifier GS01 at RM39 and RM49 for the Edifier GS02 at all Edifier official sales channels.
On the other hand, there's the Edifier Hecate GM4 Mini 1 gaming earbuds. If you think the name is familiar, well it's the new and smaller version of the Edifier Hecate GM4 that we've reviewed.
Aside from it's more compact built, the GM4 Mini 1 is powered by the Pix Art PAU160X chipset, which offers Dual-Mode functions (Gaming Mode and Music Mode).
Offering a total of 22 hours of battery life, the earbuds can last 4 hours in a single charge. It comes with IPX5 waterproof resistance, in case you're wondering.
The Edifier GM4 Mini 1 is now available for the price of RM199.
Pokdepinion: Well if you're looking for an external sound card, those look like affordable options. As for the GM4 Mini 1, I think the smaller look and the design is better compared to the original Edifier Hecate GM4.