Kingston Technology Returns to COMPUTEX 2023 with Exciting Showroom and Starship Experience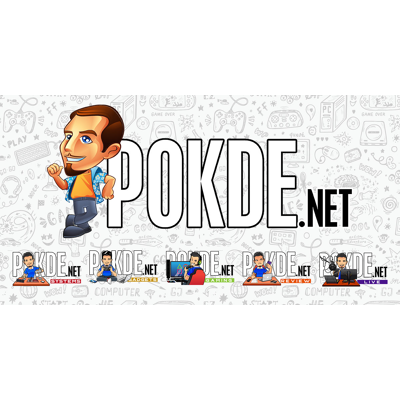 Kingston Technology is making a highly anticipated return to the COMPUTEX Taipei event after a three-year hiatus. Under the philosophy of "Kingston Is With You," they are inviting attendees to step into the future with the world's first "Future Hub" showroom and the immersive "Starship No.35" experience.
Kingston at COMPUTEX 2023
At COMPUTEX 2023, Kingston is showcasing its latest lineup of cutting-edge products, including the groundbreaking non-binary DDR5 memory, the XS1000 External SSD, Industrial SD cards, and Data Center solutions. Recognized as a leading storage brand and a trusted partner in the industry, their DataTraveler microDuo 3C (DTDUO3CG3) USB has been selected as the official media gift for COMPUTEX 2023 by TAITRA (Taiwan External Trade Development Council).
Kevin Wu, Vice President of Sales/Marketing and Business Development for the APAC region, expressed his excitement about the return, stating:
For over 35 years, Kingston has achieved numerous milestones, such as maintaining its position as the No.1 supplier of third-party DRAM modules for 19 consecutive years and leading the channel SSD market share since 2019. This demonstrates their commitment to enabling our customers to achieve more. We are thrilled to be back at COMPUTEX to present comprehensive solutions that will help users succeed in different fields of their lives, as 'Kingston Is With You'.
Experience the Kingston Future Hub Showroom: A Glimpse into the Future
The "Kingston Future Hub" showroom offers a captivating exhibition that demonstrates how they enrich users' lives with its innovative memory and storage solutions. The showroom features five distinct zones:
Creator Gadgets: With the ever-increasing demands for data storage and computer performance, Kingston presents a personal studio equipped with their FURY memory, SSDs, and workstation gadgets. The highlight is the debut of their non-binary DDR5 memory, which offers flexible capacity options and ideal memory-to-core ratios without compromising bandwidth.
Enterprise Suite: Step into a walk-in data center that showcases their enterprise-level SSD and Server Premier DDR5 memory, trusted by leading server manufacturers and the world's largest data centers. They introduced the DC600M Enterprise SSD, optimized for mixed-use workloads with exceptional Quality of Service (QoS) to ensure latency and IOPS consistency. Additionally, they presented the Industrial SD Card, ideal for write-intensive recording in harsh working environments.
Gamer Ecstasy: Immerse yourself in customized PC builds created by top PC modders from around the world. Explore the latest Kingston FURY non-binary DDR5 memory product lines and the FURY Renegade SSD. Witness the display of FURY DDR4 memory with new heat spreader designs, along with DDR5 RGB options featuring 18 RGB FURY CTRL lighting effects, empowering gamers with cutting-edge performance and a bold style.
Vlogger Essentials: Discover Kingston's top-tier storage solutions tailored for the generation always on-the-move. They have partnered with EVA Air, a Star Alliance member with an extensive global route system, to elevate the smart-travel experience. Whether it's for work, play, or passion projects, both companies provide trusted products and services. Get an exclusive first look at the XS1000 External SSD, an extremely compact device that offers ultimate portability for saving, sharing, and transferring important files and memories on-the-go.
Smart Living: Delve into Kingston's embedded solutions for leading global brands such as Acer, ASUS, BBK Electronics, OPPO, and more. Their embedded memory products are found in smart home devices, drones, eBooks, and educational tools, reinforcing the "Kingston Is With You" credo. They are everywhere, even in unexpected places.
Experience the Kingston Starship No.35 at COMPUTEX 2023
In March, they launched the "Kingston Starship No.35" experiential truck, providing an immersive space exploration that showcases the extreme performance of their products. The Starship, which has already captivated over 50,000 people, will make its way to the Taipei Nangang Exhibition Hall during COMPUTEX 2023. Attendees will have the chance to win cash prizes, Kingston swag, or round-trip EVA Air Premium Economy tickets between Taipei and an Asian destination of their choice.
Pokdepinion: Kingston's return to COMPUTEX 2023 promises an exciting array of innovative products and experiences. Be sure to visit their booth at COMPUTEX Taipei from May 30th to June 2nd and witness the latest advancements from a brand that has been consistently pushing boundaries for over 35 years.