Review
Logitech G633 Artemis Spectrum, RGB 7.1 surround gaming headset review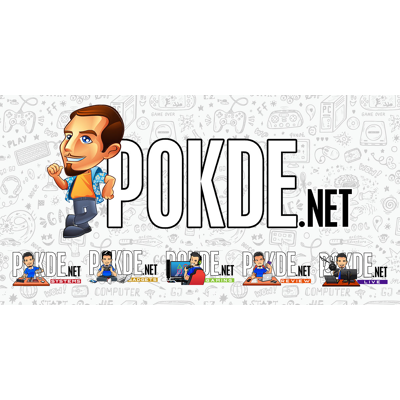 Positives
Hardware
+ Comfortable on the head
+ Futuristic design
+ Bass is tight without compromising on the higher frequencies
+ Wide sound stage and great audio positioning
+ Multiple input options (USB & 3.5mm jack)
+ Well positioned buttons
+ Excellent microphone quality
Software
+ Responsive audio driver
+ Great customization options
+ Easy to use
+ Different audio preset
Negatives
Hardware
- Entirely built out of plastic
- RGB not for the user to enjoy
Software
- Lack of smartphone companion app
Great audio when gaming is as important as getting high frame rates. Logitech is well known with their "Game with Passion. Win with Science" slogan is proof that they are really serious in the gaming peripheral business. Over the last two weeks I tested the Logitech G633 Artemis Spectrum, an awesome 7.1 surround gaming headset, complete with RGB illumination, by Logitech G. Here is what I think of it.
Unboxing
Logitech G products always have their own "scientific name" convention which is quite confusing to me, i.e. the G810 Orion Spectrum. Instead of Orion I always get confused and call it "Onion". At the front of the box we have the product image of the headset and its name. That's pretty much all you get.
Flip the box over and we find some details about the headset. The Logitech G633 is a RGB 7.1 surround gaming headset with exclusive Pro-G drivers and customizable RGB lighting, capable of up to 16.8 million colors.
Lift the box first we are presented with the Logitech G633 Artemis Spectrum which is placed in a nice plastic tray.
Along with the headset, you get a USB to microUSB cable, a 3.5mm audio cable and a bit of literature which I thought was Artemis' will at first, but is actually just a warranty documentation.
Appearance
Although the Logitech G633 is mainly made up of plastic, but the finishing made it look like a premium headset. From this angle we can see the audio input selector switch, G1 to G3 macro buttons, microphone mute button and the volume roller.
From the side we can see the blacked out chrome finishing on the hinges, in contrast to the matte plastic finishing over most of the headset. The Logitech G633 comes with 40mm drivers with a frequency response range of 20Hz-20KHz and 39 Ohms (passive) impedance. The earcups are large over-ear ones, with a nice fabric to prevent the inevitable flaking after some time exposed to our sweat.
The Logitech G633 Artemis Spectrum supports two input methods, with a choice of either the standard 3.5mm audio jack or USB. It's highly recommended to use the USB connection if you are on PC as you can tweak the audio presets, RGB lighting and macro keys via the Logitech Gaming Software. The 3.5mm jack are the optional connector if you are going to use it with your console or smartphone.
You can actually connect both inputs at the same time, allowing to swap between inputs immediately. Expecting a phone call? Just connect the Logitech G633 Artemis Spectrum to your phone, and use the input selector toggle to change inputs whenever you have a call coming in.
When connected via the 3.5mm jack, the buttons and RGB illumination will not work. But Logitech has packed the included 3.5mm audio cable with a microphone and volume wheel too, which is great. There is even a switch for the microphone, in case you want to turn it off.
The side plates are removable and you can replace them with custom made ones if you have a 3D printer or something. It might seem pointless but it is perfect for marketing purposes, where eSport teams can use custom plates with their sponsors' logos.
The head band size is quite nicely sized, with the Logitech G logo on it. Under it there is also cloth cushioning for extra comfort. Overall from the looks and feel, the Logitech G633 is something quite remarkable. It manages to feel rigid although it is made entirely of plastic. It seems ready to take a beating, and the fabric padding just sweetens the deal. Pleather cushioning will definitely break down after a while, and it's just a matter or time.
Specification
User Experience
Every person on the earth, especially gamers, have their individual sensitivities to certain frequencies. I'm not an audiophile, but I can appreciate a wide sound stage and crystal clear sound. I own several headsets, and I know what is good sound. With the specifications and price, I have high hope for the Logitech G633 Artemis Spectrum, not only in terms of the audio quality but also its comfort.
Let's start with how it felt on my head first. I do agree with some other reviewers that the Logitech G633 Artemis Spectrum have quite a strong clamping force. However I found that after adjusting the length of the head band, it feels really comfortable. The deep fabric earcups are soft and are effective in blocking out most of the real world.
Checking on the buttons, each of them have a satisfying clicky tactile response. The volume roller's sensitivity is also okay. It's not too tight or loose, but there is still the possibility of accidentally pumping up the volume to deafening levels. There is a nice audio feedback when you adjust the volume too.
I installed Logitech Gaming Software version 8.87 and connected the headset through USB cable. If the USB cable is too thick and long for you, there are plenty of alternatives for a high quality USB to microUSB cable, like the iCable i10 Power Series cable which features lifetime warranty.
The Logitech Gaming Software is essential to take full advantage of the Logitech G633 Artemis Spectrum. It's not only about the headset customization but there is much you can do with it. Before we go to the audio quality, let's take a quick tour of the software.
Logitech Gaming Software
Logitech did a very good job designing the software. A centralized software, compatible with all Logitech G products. It has a nice clean layout, and is very responsive. Setting up the macro and customizing the RGB lighting is a breeze.
Let's speak about the audio quality now, shall we. Logitech G633 Artemis Spectrum has hands down the best audio quality I have ever heard. Everything is because of the Logitech Gaming Software. You can even select equalizer presets to suit your usage. I tried all of the preset and I found that the DTS Headphone: X with Logitech Signature Studio and Super Stereo Wide is the one suited my tastes best.
I tested the Logitech G633 Artemis Spectrum in DOTA2, CS: GO and Battlefield 4. Perfect. Crystal clear dialog, immersive sound effects, and punchy gun shot and explosions are all so very satisfying to hear. The surround 7.1 audio plays the main role to offer great audio when gaming.
I watched some anime and series on iFlix, the experience was absolutely enjoyable and I really loved it. Last but not least, I listened to audio podcasts and music which had a wide range of sounds. Vocals are super clear when I'm listening to audio podcasts. For music, I tried listening to synthwave music and my brain was just totally in the beat. Electronic music is where I tested the bass, with the Logitech Signature Studio preset I can feel the bass is tight and very punchy without losing details in the other frequencies.
Below are some of the music I listened to when using the Logitech G633 Artemis Spectrum.
ARVE Error: need id and provider

ARVE Error: need id and provider

ARVE Error: need id and provider

ARVE Error: need id and provider

Did I miss something? Oh, the microphone recording quality. Actually the reason of why I don't usually do microphone tests is based on my experience that most headset that are priced above RM300 already has a decent quality microphone. On the Logitech G633 Artemis Spectrum, I recorded my voice with Audacity and I heard myself clearly without any noise at all. I also tested it in Overwatch, and everyone in my team heard me clearly.
Conclusion
The Logitech G633 Spectrum Artemis is among the best gaming headsets you can have out there. It not only offers great audio quality but comfort is also top notch with it. In fact, I didn't want to take it off after finding the sweet spot when adjusting the head band. Logitech G633 Artemis Spectrum actually is the base model, with a wireless version available, the Logitech G933 Artemis Spectrum. Since both headsets are almost the same in terms of specifications, I favor the Logitech G633 Artemis Spectrum more. Not having to worry about charging the batteries is a huge plus for me.
Logitech G633 Artemis Spectrum is quite worth getting, judging from the audio quality, comfort and features it offers. I reward it Pokdeward Gold. You can get the Logitech G633 Artemis Spectrum from online retailers for RM649 with two years manufacturer warranty.