Rode Wireless PRO Launched – Claimed To Redefine Industry Standards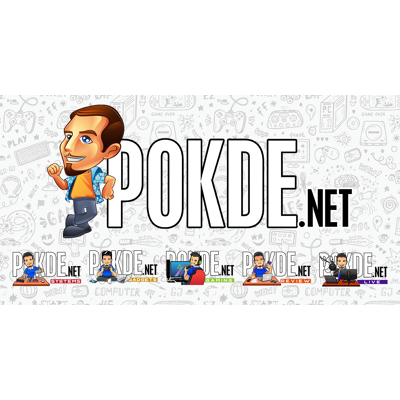 The Rode Wireless PRO microphone system has been unveiled. With bold claims of setting new benchmarks in audio quality, Rode asserts that it is not just a wireless microphone but a formidable audio powerhouse that redefines industry standards.
Rode Wireless PRO
The Rode Wireless PRO emerges as a testament to Rode's commitment to pushing boundaries. This cutting-edge wireless microphone system boasts unparalleled versatility and a comprehensive feature set that stands unparalleled in the microphone realm. Not confined solely to the wireless domain, the Wireless PRO sets itself apart as a true game-changer.
At its core, the Rode Wireless PRO operates as a compact dual-channel wireless microphone, but its capabilities extend far beyond the ordinary. Employing Rode's advanced 2.4 GHz digital transmission with 128-bit encryption, the system promises pristine audio quality, boasting stability and clarity over remarkable distances of up to 260 meters (850 feet) in line of sight.
A remarkable feature of the Rode Wireless PRO is its onboard 32-bit float recording capability, equipped with a spacious 32GB internal memory. This ingenious design ensures that even in cases of wireless audio disruption, an unblemished audio backup is maintained locally, free from any imperfections.
The Wireless PRO is designed to seamlessly integrate into professional workflows. It incorporates timecode functionality, facilitating effortless synchronization during post-production. The inclusion of flexible gain control, driven by "intelligent algorithms," guarantees smooth and balanced audio output while mitigating the risk of distortion. An ingenious safety channel further enhances the system's appeal, producing pristine audio recordings, especially when capturing content directly into a camera.
The transmitter's design is nothing short of ingenious, operating as a standalone microphone via a top-mounted pickup, while also sporting a secure 3.5mm lavalier connector. The receiver complements this innovation with its headphone output, complete with on-board level control. The receiver's 3.5mm output doubles as both a headphone output for real-time audio monitoring and an audio input for TRRS "narrator" microphones, such as lavaliere mics. Configuration becomes a breeze using the Rode Central app, accessible from either a computer or smartphone.
Powered by built-in batteries, the transmitters and receiver offer a remarkable battery life of up to seven hours. Charging via USB-C ensures quick and convenient recharging. And in scenarios requiring extended operation, the Wireless PRO can continue functioning while connected to a power source.
The Rode Wireless PRO, with its revolutionary features and capabilities, is priced at $399 (RM1,858 approximately). This comprehensive package includes a charging case, two Rode Lavalier II microphones, essential cables, MagClip Go magnetic mounting clips, and an accessory case, ensuring that creators have everything they need to embark on an audio journey of unmatched quality.
As Rode introduces the Wireless PRO to the world, it not only advances the boundaries of wireless microphone technology but redefines the very essence of audio excellence. A true marvel in the audio landscape, the Rode Wireless PRO is poised to captivate creators and professionals alike, heralding a new era of unparalleled sonic possibilities.
Pokdepinion: I think we have a good segregation of wireless mics by Rode at this point. Anything more, aside from succeeding models, would just confuse the consumers. I believe people would still lean more towards the Rode Wireless GO II but with only a small difference in price, moving up to the Pro would be a tempting offer.