Review
ASUS Vivo MiniPC UN65H review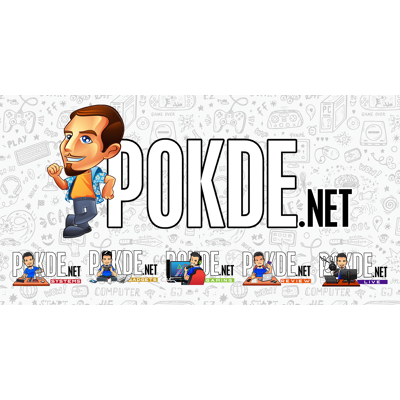 Positives
+ Small and compact design
+ Support VESA mount
+ Low power usage
+ Silent operation
+ Upgradeable storage with M.2 slot
+ Upgradeable RAM (2 slots)
+ Security with Kensington lock
+ Card reader
+ Wireless connectivity
Negatives
- Slow HDD performance
- Lack of GPU processing power
- Not suitable for gaming
- Pricey
The ASUS VivoMini PC UN65H was introduced by ASUS as a compact small form factor PC to become the ideal solution for HTPC and casual multimedia usage such as browsing, word processing and video streaming.
Elegantly crafted for the home user, does this PC actually perform well? The unit I review comes with the latest 6th generation Intel Core processor. Capable to power multi-display setups with the DisplayPort and HDMI port, ASUS also claims that it can play 4K video content. Without further ado, let's take a closer look at the ASUS VivoMini PC UN65H.
Unboxing
Unboxing experience of the ASUS VivoMini PC UN65H is something new for me. I'm really excited with its relative small box.
Inside the box we have the ASUS VivoMini PC UN65H itself, a 65 Watt power brick, DisplayPort to VGA converter, VESA mount and some documentation. Yeah, the arrangement is a bit messy as I have actually unboxed this review unit before I took photos, and I forgot the original arrangement.
These are all that came in the box. I like that ASUS has even bundled a DP to VGA adapter just in case you are using an old monitor, which is way overdue for an upgrade, by the way.
I'm very curious with the power consumption, as my first thought was whether this ASUS VivoMini PC UN65H is suitable for office applications. I used to offer consulting services to my previous company to help them choose the perfect computer unit to reduce operating costs in the long run. The 65 watt power brick should actually be more than enough for this system, as I figure it consumes less than 40 watts. Well, we will find out later.
Appearance
It's small, very small. That's my first impression when holding the PC. On top of the unit, the ASUS VivoMini PC UN65H comes with Zen-inspired concentric circle finishing with the ASUS logo smack dab in the middle.
There's only the power button on the the front, with a white LED status indicator. The right side we have two USB 3.0 ports which support smartphone fast-charging and also a memory card reader.
At the back of the unit is where we have DC-IN power jack, a HDMI and Display port connector, two USB 2.0 port, a RJ-45 LAN port and mic-in audio jack. Despite the ASUS VivoMini PC UN65H having WiFi connectivity too, it is nice to see ASUS offering you the option of using LAN too. A small ventilation grille above the the ports help with some heat dissipation. There's nothing but a Kensington lock at the other side of the unit.
Nothing much to see at the bottom, only the ventilation grilles for heat dissipation.
The ASUS VivoMini PC UN65H is quite ready for hardware upgrades. It's very easy to open this PC, no manual needed. From this view we can easily see that you can swap the HDD to any 2.5″ SSD or SSHD. Two SO-DIMM RAM slots allowed you to put another 4GB of RAM as it only supports a maximum of 8GB RAM according to its specifications.
A M.2 slot is available for up to 10Gbit/s data transfer rates with a maximum capacity of 256GB.
Specification
Performance
An Intel Core i3-6100U is sufficient for office work and multimedia consumption. The system comes with a mere 4GB of RAM, I'm pretty sure it's not enough, especially if you are browsing with Google Chrome. So upgrading the RAM is pretty much a must with the ASUS VivoMini PC.
Once you use an SSD, you will never go back to using a HDD. You simply just can't. The ASUS VivoMini PC UN65H loading time literally took years. Not really, but it felt like eons before it was ready to be used. But I have used HDDs as my system drive before, and they were never this slow. As curiosity killed the cat, my curiosity led me to examine the drive.
First I ran CrystalDiskMark and it gave me a really poor result of 78MB/s read and 84MB/s write rate.
At first I suspect it was caused by the HDD ribbon being of poor quality, but after Googling the model number of the HDD, I found that the drive is actually really slow. On UserBenchmark, average speeds for this drive is quite similar with the results I got.
With an average of 40fps even with the lowest settings at 720p, I decided that this ASUS VivoMini PC UN65H not capable of eSports gaming. Firstly, the integrated Intel HD 520 is not even meant for gaming, and secondly, DOTA 2 has received a lot of updates, making it more and more graphics intensive. But if you plan to play CounterStrike 1.6 or any casual games, GLHF as the performance levels of this PC is more than sufficient for those titles.
Thermal and power consumption figures are my favourite parts in this review. With an idle wattage of 10 watts, the total system only consumes 31 watts when both CPU and GPU are stressed. I'm using Linx and Furmark for stressing out both the CPU and GPU. Browsing, streaming and watching movie, it only sipped around 20 watts. That is even lower than the average 32 watt fluorescent lamp!
User Experience
Other than the slow HDD performance, I actually enjoyed using the ASUS VivoMini PC over the whole weekend. By connect the PC to a 50-inch TV, controlling it with some Logitech Bluetooth peripherals, it served as a perfect HTPC setup for me. Watching a marathon of Mr.Robot on iflix was a very enjoyable experience, and it was totally worth my entire weekend.
Everything about this PC is almost perfect for a home user setup but the entire experience was marred by the the poor HDD performance. Even starting Microsoft Edge could take more than 10 second to launch. And when its up, simply browsing the Internet can fill the 4GB RAM quite fast.
Another issue I had with the PC is when I put it on sleep mode, it refuses to wake up when I clicked the mouse or press the keyboard buttons. Even when I tried connecting a wired mouse to the PC, it won't wake-up unless I turn the TV off and on again. It's a weird situation because it doesn't happen when I using the ASUS VivoMini PC UN65H with a desktop monitor.
Conclusion
The ASUS VivoMini PC UN65H might be suitable for normal home usage and HTPC purposes. If compared with a custom built PC, it definitely wins in terms of its compactness and thrifty power consumption, but definitely not on performance. The main issue I would like to highlight is the slow HDD performance. ASUS should be considering using SSHDs which are better than the conventional HDD, while also being quite affordable so as not to raise the costs too much. A SSHD should greatly improve the user experience.
The power consumption is astonishing and the processor doles out enough performance for any office application.  But the price tag is quite a deterrent. Priced at around RM 1600, this mini PC needs faster storage and also a discrete graphics card to be relevant. It might be affordable for most end users, but not at all to those who are comfortable with DIY PC builds. I awarded the ASUS VivoMini PC UN65H a Bronze Pokdeward.