Review
BenQ XR3501 Curved Gaming Monitor Review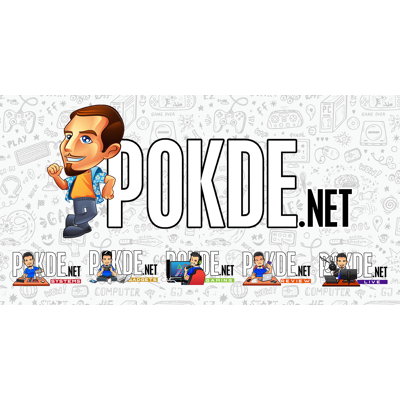 Positives
+144Hz
+Solid Build
+Black eQualizer
+2000R Ultra Curve
+3 Exclusive Game Modes
Negatives
-Humongous box
-Heavy
The all new, best-of-the-best BenQ XR3501 Curved Gaming Monitor lets you immerse yourself completely in any games, with a massive 35" curved display featuring the best color graphics, 2000R ultra curve all-covered field of vision, 2560×1080 resolution, Black eQualizer for total visibility, and the highest refresh rate available today. Watch as the checkered flag twirl and wave announcing your victory, empowering you to feel the thrill of the curve.
BenQ XR3501 Curved Gaming Monitor Review
Please take a look at the video below for Unboxing .
The biggest monitor box I have ever seen , it required 2 persons to handle this .
BenQ XR3501 comes with a comprehensive set of accessories and a back cover plate. The included accessories are: power cord for adapter (1.8m), HDMI 1.4 cable(1.8m), mDP to DP cable (1.8m) ,Audio Cable (1.8m) warranty card, QSG, CD )
Behold! The 35" curved display for your viewing pleasure. My first impression of this monitor is "My God its heavy!" yeah, no kidding the nett weight of this is 11.1KG.
To be honest, this is my very first curved monitor I got my hands on and I was stunned by the the view angle of it.
The display is supported by a pre-attached neck which may look fragile but don't be fooled by its looks, as the stand is sturdy enough to support the display.
BenQ always provide a circle cutout for easier cable management .
There are 3 inputs to choose from, you can choose to use 2 HDMI inputs , 1 Display Port , 1 Mini Display Port . make sure you use either Mini DP or DP to take advantage of the 144hz refresh rate.
The display also support audio out, meaning you can plug in your speakers directly to the display .
The BenQ XR3501's settings menu are accessed through physical buttons located at the bottom of the display bezel, marked by the icons you see below .
Features
2000R Ultra Curve + 144Hz Refresh Rate
Designed for a more immersive racing experience, the XR3501 straps gamers in their seats with its 2000R curvature and 144Hz refresh rate. The ultimate high-performance 35 inch curved gaming monitor will empower you to Feel The Thrill Of The Curve.
144Hz Refresh Rate
With the High 144Hz refresh rate, you get a consistently flawless view of all the details within the fast-moving action. Fluid transitions are ensured for the smoothest gameplay at all times.
Black eQualizer
Poor visibility in dark scenes can cost even the most skillful gamers their game. The XR3501 comes with built-in Black eQualizer color engine technology to brighten dark scenes without over-exposing the bright areas. Do the other cars seem to vanish in the darkness of a tunnel? Throw some light on the problem with Black eQualizer, boosting the brightness of darker regions of the screen without blowing up the well-lit areas. What's more, with maximized visual clarity, you'll also experience more eye comfort and less eye fatigue during intense games or after a long day of practice.
3 Exclusive Game Modes
Special gaming presets used by professional players are included with the XR3501 so you can see what the pros see. Each mode is fine-tuned so you can leverage these exclusive presets used by pro gamers to your own advantage.
● Game1: Car Racing Game
● Game2: First Person Shooting Game
● Game3: First Person Shooting Game
User Experience
Did you know why the screen is curved ? , curved screen give you an "immersive" experience, and allowing a wider field of view and curved screens allow greater range in satisfactory viewing angles .
Once boot up the surprisingly the brightness and color is just right for my eye , i do not have to touch anything on brightness and color temperature .
The first things i do is to check the Picture Mode there is 7 picture mode that you can choose 3 Game Mode , sRGB , Standard , Photo and Movie
sRGB and Standard mode are pretty much look alike to me , but the Photo mode make the color appear more depth and cool . Movie mode are more likely same as standard mode but give you more contrast and brightness .
The Content Experience
Browsing The Internet
Browsing the internet feel much more fun , imagine just browsing you can actually already feel immersive , most of the website right now have a responsive feature so more likely all the website you browse will support 21:9 ratio and it will scale correctly without stretching the content .
YouTube
Watching video on YouTube might not be immersive because there is not a lot of content on YouTube that supports 21:9 ratio, mostly movie trailer on YouTube does support 21:9 ratio .
YouTube playing X-Men movie trailer from YouTube that support widescreen 21:9 ratio
Watching Movie
We live in the Era where the internet is main source for looking information as well a place to download movies , so how does downloaded movie play on this monitor ?
Black bar~! yeah of course it will have a black bars on both side of the screen because the movie that I'm watching has a 16:9 ratio but what happens if I stretch it out ?
If you are using MPC ( media player classic ) you can stretch the video frame but it causes cropping and the image becomes stretched and geometrically distorted using this method
Most movies are now filmed using ultra-wide camera technology , if you are in the same ship as me you might want to check the resolution or "rip" before download , and you are looking for 1920×800* or Bluray rip
Gaming Experience
Well if you want the short version of how it looks when gaming with this monitor, just watch the video below
By really filling up your horizontal field of view and engaging a bit of peripheral vision 21:9 provides great gaming immersion . But it also provide a wider FOV meaning you will see much more than 16:9 ratio
This is what you will see in 16:9 ratio monitor .
This is what you will get by using a widescreen monitor 21:9 aspect ratio . You can already see the difference , and you will get much more detail with the wider horizontal view .
But not all content of the games support widescreen , some like the main menu or loading screen will have black bars .
Playing FPS games on this monitor is extremely pleasurable as you get a wider view to spot those sneaky enemies trying to flank you while aiming is very helpful . Usually when i play on 16:9 ratio monitor i will set my FOV to 110 to give me an extra wide view but with these screen i don't even need to touch the FOV settings at all .
Lots of gamers have been complaining about the in-car FOV when driving in GTAV using first person view, as it gives you a narrow FOV and causes headaches , BenQ XR3501 Curved Gaming Monitor will eliminate that narrow FOV issue for you .
Just look at the screenshot above the problem with first person view in GTAV issue solved just like that by using this widescreen monitor.
Final Thought
Being able to see more of your game environment is certainly nice from an immersion standpoint. Coupled with the width, which engages your peripheral vision nicely, the experience becomes quite engaging . despite being an 1080p screen you barely notice any pixelation at its maximum resolution of 2560×1080 , yeah of course a 1440p screen will give you sharper and more details, but for that you will have to pay more . You can go with an eyefinity setup with 16:9 ratio screens to get a wide FOV and deal with the bars between them . If you aiming for optimizing viewing pleasure, having one of these monitors is a must! The pleasure of watching movies and gaming with this monitor has really impressed me, I will make sure to have one of these widescreen monitor in my arsenal!