AMD FAD 2020: a glimpse into AMD's future for AMD CPUs and GPUs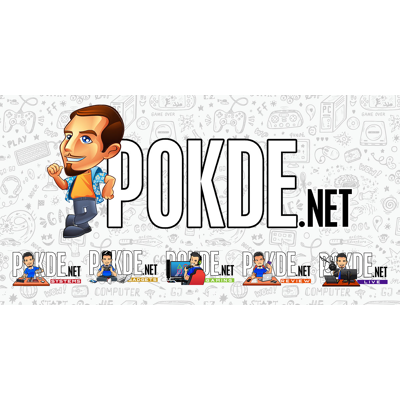 AMD hasn't hosted a Financial Analyst Day (FAD) since their last one in 2017, and they definitely had a lot to share today. Especially since their financial situation is so much better since 2017 anyways. They also took this opportunity to share their plans for their consumer CPU and GPUs, as well as their datacenter products. Let's start with the consumer products, shall we?
AMD RDNA 2 – the GPU architecture for PCs and consoles
RDNA 2 is the evolution of the first generation of the RDNA architecture, which was announced at Computex 2019. The first clients to use GPUs from the RDNA 2 family would probably be the upcoming Xbox and PlayStation consoles. It's worth noting that this isn't exactly "Big Navi", as they will be doing more than just slapping on more CUs to deliver better performance.
The Navi 2X GPUs will feature support for raytracing, bringing it to parity with NVIDIA's GeForce RTX offerings. Interestingly, AMD is also promising a further 50% increase in performance-per-watt over the first generation RDNA GPUs, which will be very interesting to see. Will we finally see RDNA 2-based APUs?
AMD has yet to share the full details of AMD RDNA 2, but they did hint at microarchitectural improvements to deliver improved IPC, increased clock speeds and also logic enhancements which reduce complexity and switching power, all to deliver the 50% gains in perf-per-watt.
Navi 2X is expected to still be made on the 7nm node, although AMD noted an "enhanced 7nm" process.
AMD Zen 3 (4th Gen AMD Ryzen) is on track
AMD shared that they are reportedly still on track to deliver Zen 3 later this year, but unlike with Navi 2X, they are still pretty quiet about the upcoming 4th Gen AMD Ryzen processors. All we know is that AMD will be using an improved 7nm process that's might be either TSMC's N7+ (EUV) or N7P (DUV) processes.
Focusing on datacenters with AMD EPYC and AMD CDNA architecture
The datacenter segment is extremely profitable, much more so than the consumer market. And AMD has the advantage of using the chiplet design which allowed them to use the exact same CPU dies used in the consumer Ryzen processors in their AMD EPYC processors as well, but they are going to take it even further.
It probably comes as no surprise that AMD will be bringing in the next generation of AMD EPYC processors, based on the Zen 3 architecture, codenamed Milan. It is slated to arrive late 2020 too, which hints at when we will see the 4th Generation AMD Ryzen processors. But AMD didn't stop at just that, and they hinted at the next generation 4th Gen EPYC processors, Genoa, as well. Before it is even available, the US Department of Energy has already picked the 4th Gen AMD EPYC CPU to power its upcoming 2 exaflop El Capitan supercomputer.
But what's more interesting is probably their GPUs. AMD has previously shared the same architecture for both gaming and server GPUs. This allowed them to save on development costs, but it also meant that their GPUs weren't exactly optimized for either purpose, with gamers getting the short end of the stick more often than not. Enter the AMD CDNA GPU architecture, which stands for Compute DNA.
AMD CDNA is optimized for machine learning and high performance computing. It will also support AMD's upcoming 3rd Generation AMD Infinity Architecture which will see up to 8-way GPU communications with coherent connectivity, further improving multi-GPU and multi-CPU communication in AMD's goals of heterogenous computing. The 3rd Gen AMD Infinity Architecture delivers over double the CPU-GPU bandwidth of PCIe 4.0.
"X3D" packaging?
AMD meteoric rise with the AMD Ryzen processors can be largely attributed to their use of chiplets in their processors which allowed them to pack more cores for less money than the competition. AMD is already exploring what they call "X3D" packaging which is a hybrid of 2.5D and 3D stacking which AMD claims is capable of deliver over 10x higher bandwidth density than today's chiplet design in AMD CPUs.
Pokdepinion: I wonder if we will hear more about Zen 3 at Computex 2020, or at least around that time frame.