Review
ASUS ROG STRIX GeForce GTX 1070 8GB OC review — worthy of the "Premium" tag?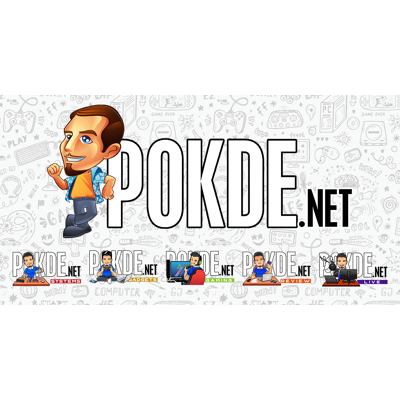 Positives
+ Silent fan operation
+ RGB lighting effects
+ Cool temperatures under load
+ Lower power consumption compared to the competition
+ ASUS FanConnect headers
+Better VR compatibility with more HDMI ports
Negatives
- ASUS FanConnect fan headers position may be less than ideal
- Price may be a little high
Although the NVIDIA GeForce GTX 970 is still the king of the hill in the Steam Hardware & Software Survey, the latest NVIDIA GeForce GTX 1070 is slowly following the footsteps of its predecessor. Currently the NVIDIA GeForce GTX 1070 is the most popular Pascal card in the survey with a total of 0.68% (August 2016), with the GeForce GTX 1080 trailing at 0.47%. I have reviewed the ZOTAC GeForce GTX 1070 AMP Edition, and I found it to be one of the better cards to get right now. The value for money that the GeForce GTX 1070 cards provide is really something, which is reflected in its market share. This time, we will look at ASUS' take on the GeForce GTX 1070, the ASUS ROG STRIX GeForce GTX 1070 8GB OC.
Unboxing
I'm not sure what is happening to ASUS' naming convention lately, but combining the ROG and STRIX series together is not only confusing but also causes their cards to feature names that are too long to pronounce in a single breath.
At the front of the box we have the stylized product image of the graphics card and some highlighted features such as the AURA RGB lighting and VR ready. Surprisingly, the ROG logo is a lot less prominent than the STRIX, even with the ROG brand having so much more presence in the PC gaming communities.
Every unique feature that sets this card apart from the competition are printed on the back of the box. ASUS ROG STRIX GeForce GTX 1070 OC features ASUS DCU III cooling system with the patented wing-blade fans. The card is built with ASUS' Auto-Extreme Technology which fully automates the entire process to ensures consistent graphics card quality as well as improved performance and longevity. ASUS FanConnect featuring a 4-pin fan header and ASUS AURA RGB to display millions of colors in six lighting effects rounds off the list of unique features.
ASUS actually have two variants of the ROG STRIX GeForce GTX 1070 cards, an OC and a NON-OC version, which you can identify from the (easily missed) label here.
Inside the box we have the ASUS ROG STRIX GeForce GTX 1070 OC, two ROG cable ties, driver installer DVD, user manual and a World of Warship premium pass.
Appearance
The ASUS ROG STRIX GeForce GTX 1070 OC is cooled by triple Wind-Blade fans which are said to push up to 105% more air pressure on the edges while operating 3X quieter than reference cards. Instead of using the signature ROG red and black colour scheme on the cooling shroud, ASUS has decided to go with an all dark grey colour. In addition, the card also has ASUS AURA RGB strips on the shroud.
At the back the card comes with a backplate with a ROG logo which also features the RGB lighting. The backplate design look simple but it really piques my interest to do some art on it.
Are you not entertained?!
Power efficiency is one of the most important aspects of every recent chip. Unlike the GeForce GTX 970 that required two 6 pin PCIe power connectors, the GeForce GTX 1070 draws its juice from a single 8 pin PCIe power connector. Theoretically this card will only consume around 225 W under load.
Unlike the other brands, ASUS provides two 4-pin GPU-controlled fan headers via ASUS FanConnect for targeted supplemental cooling. I personally like the inclusion of this feature but I'm not sure if the headers are ideally positioned.
ASUS decided to ditch one of the DisplayPorts and replaced it with a HDMI port. With this it actually improves the VR compatibility over the reference Founders Edition. ASUS ROG STRIX GeForce GTX 1070 comes with a total of two HDMI outputs, two DisplayPorts and a single DVI-D output.
With ASUS DirectCU III cooling technology, it features five thick direct contact nickel-plated copper heatpipes with dense aluminium heat fins. ASUS also packs high-grade Super Alloy Power II components to enhance the efficiency, reduce ripple, achieve better thermal levels and maximize the overclocking headroom.
Test Machine
For this review, the rig specifications are listed below. I'm using the Xeon E3 1230V3 for several reasons. Firstly, I don't overclock and during the time I transitioned from AMD to Intel, I needed a processor with a good price-to-performance ratio. The Xeon E3 1230V3 is practically an Intel i7-4770 sans the iGPU. Who cares about any iGPU when we are building gaming rigs, right? Since the price is much cheaper than the i7-4770, the decision was very easy to make. For a guide on how I optimized my Xeon, click here.
Hardware
| | |
| --- | --- |
| Processor | Intel Xeon E3 1230V @ 0.86v |
| Motherboard | ASUS H87-PLUS |
| Memory | Corsair Vengence DDR3 16GB (4x4GB) |
| Storage | Corsair LS 120GB (System), Western Digital Blue 1TB (Game), Western Digital AVGP Green 2TB (Archive) |
| Power Supply | AcBel iPower 90m 600W 80+ Gold |
Software
| | |
| --- | --- |
| OS | Windows 10 64bit Annivesary |
| GPU Driver | GeForce Game Ready v372.90 (WHQL) |
| Antivirus | Windows Defender |
| Utilities | Furmak, Fraps, ASUS GPU Tweak II, GPU-Z, OBS, Steam, Uniplay, Origin, GOG Galaxy |
| Game Tested | Witcher 3, Battlefield 4, DOTA 2 Reborn, CS: GO |
Almost all the software used in this test are updated to the latest version. That includes the operating system, system drivers, BIOS and graphics driver.
ASUS GPU Tweak II
The latest iteration of the original ASUS GPU Tweak II, brings a better UI and I hope ASUS keeps improving it constantly. ASUS GPU Tweak & MSI Afterburner are always my go-to tools for GPU overclocking.
ASUS AURA RGB Software
ASUS ROG STRIX GeForce GTX 1070 comes with RGB lighting customization through the provided software. I tend to forget to cover the software customization since the default lighting already looks very nice.
Performance
Power consumption wise, the ASUS ROG STRIX GeForce GTX 1070 OC met my expectation. The whole system peak power consumption was never higher than 300W. This is the result of the efficient NVIDIA Pascal architecture and ASUS SAP II power delivery system working together to make sure it has the best possible power management.
Playing DOTA2 is never a problem for recent cards. The GPU load never hit above 50% at 1080p, just like what happened when I tested the ZOTAC GeForce GTX 1070 AMP Edition. Only at higher resolutions the card starts to shows higher GPU usage up to 100%, especially at 4K resolution.
Playing CS:GO, the GPU doesn't break a sweat either to pump out the frames. The GPU only starts truly flexing its muscles when we got to 4K. For me, playing DOTA 2 and CS: GO on 4K is truly enjoyable.
In BF4, I noticed that this card has better and lower power consumption compared to the ZOTAC GeForce GTX 1070 AMP Edition. Unlike the ZOTAC card that made my system power consumption hit up to 340W, the ASUS ROG STRIX GeForce GTX 1070 OC didn't even touch 300W on my Wattmeter. It surprised me but I confirmed it after running another three game benchmarks. Playing BF4 with this card is not really an issue at all, but at 4K you may need to turn down some setting or just use G-SYNC monitors.
The card began to be truly stressed when I ran the Witcher 3. ASUS ROG STRIX GeForce GTX 1070 OC could not maintain 60 fps when playing at 1440p with NVIDIA Hairwork turned on. For this game, you might need to SLI these cards, or use G-SYNC monitors to improve the fluidity of the gameplay.
Overclocking
How far can this card go without increasing any voltages? I managed to get an extra 75 MHz on the core clock and 392 MHz on the memory clocks, that effectively give me around a performance gain of around 4%. It can't really go much higher, but you must understand that the ASUS ROG STRIX GeForce GTX 1070 OC has already been factory overclocked from 1683 MHz to 1860 MHz.
Conclusion
The ASUS ROG STRIX GeForce GTX 1070 OC is a really commendable card. The temperatures, power consumption and overclocking capabilities are really great. ASUS also cleverly ditched a DisplayPort for another HDMI port to improve VR compatibility. The ASUS FanConnect or the two 4-pin fan headers also give it the unique ability to get more cool air delivered to it when it needs it. This might justify the card's higher price compared to the other brands. Also, ASUS carries their hardware as premium products, while also having the perceived benefits of a well-known brand. With all the features and the high performance, it really appealed to me, definitely deserving of our Gold Pokdeward.
You can get the card at most online retailers for around RM2499 to RM2599 depend on the seller and promotions.