Review
MSI GeForce GTX 1080 Gaming X 8GB review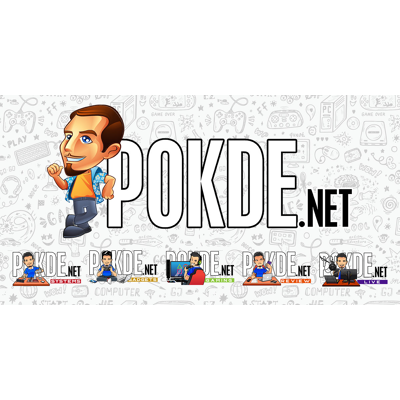 Positives
+ Aggressive cooler shroud design
+ Great cooling performance
+ Silent acoustic levels even under load
+ Decent overclocking headroom
+ MSI Gaming App available for Android and iOS for easier customization
+ Extensive customization with the bundled software
+ 4K gaming on a single card is truly possible!
Negatives
- RGB lighting seem unnecessary with its aggressive design
- High price bracket, worth it if you are looking for raw performance
It looks like we still aren't finished with our barrage of NVIDIA Pascal graphics card reviews. We have received custom cards from various AIBs, and we definitely welcome more. Speaking of which, I have the MSI GeForce GTX 1080 Gaming X 8GB here to review. This offering from the MSI Dragon Army is something we can't miss out on. This is my review of the MSI GeForce GTX 1080 Gaming X 8GB, let's see what it's made of.
Unboxing
The GTX 1080 Gaming X comes in a pretty compact packaging, instead of the humongous packages its competition come in. On the front, we have a picture of the card itself with a red background. The GTX 1080 Gaming X is a factory overclocked card with MSI's custom cooling solution, the Twin Frozr VI.
At the back of the box we have we have more details about the card's features. The GTX 1080 Gaming X lets you personalize it with RGB LED effects to match your build. MSI's Twin Frozr VI cooler is used to cool down the card, along with many other MSI's cooling technologies. For instant overclocking tweaks and LED controls, MSI's gaming app is supported on both desktop and mobile.
In the box we have the GTX 1080 Gaming X itself, driver CD, some stickers to decorate your case and also the usual documentation.
Appearance
The GTX 1080 Gaming X looks more aggressive with a refreshed Twin Frozr shroud design. MSI also packs its new exclusive TORX 2.0 fans, designed to produce 22% more air pressure for lower temperatures without the subsequent higher noise levels. In addition the MSI Zero Frozr also eliminates fan noise completely by stopping the fans when running under 60 degrees.
At the back we have the matte black metal backplate, with the MSI Dragon logo. Perforations improve the aesthetic value, not to enhance cooling.
For display connectivity, MSI stick to NVIDIA's reference, with a total of three DisplayPorts, a HDMI port and single active DVI port.
On this side we have the SLI fingers with MSI Dragon logo which can be personalize with RGB LED.
The GTX 1080 Gaming X needs a 8-pin PCIe and an additional 6-pin PCIe for more juice when overclocking. With the MSI Military Class 4 certified components, it promises better and more stable overclocking performance. Theoretically, this card can consume up to 300 W.
More heat is produced when the card is overclocked. This is where the MSI Airflow Control Technology and Twin Frozr VI heatsink work together to dissipate away the heat. The Twin Frozr heatsink is equipped with six 8mm thick copper hear pipes, and I especially like how the heat pipes peek out from under the shroud. The GTX 1080 Gaming X also comes with a memory cooling plate for higher video memory overclocks.
You can personalize the GTX 1080 Gaming X with RGB effects through a software with millions of colors available. But personally I found the default LED lighting to be just nice.
Test Machine
For this review, the rig specifications are listed below. I'm using the Xeon E3 1230V3 for several reasons. In the first place, I don't overclock and during the time I transitioned from AMD to Intel, I needed a processor with a good price-to-performance ratio. The Xeon E3 1230V3 is practically an Intel i7-4770 sans the iGPU. Who cares about any iGPU when we are building gaming rigs, right? Since the price is much cheaper than the i7-4770, the decision was very easy to make.
Hardware
| | |
| --- | --- |
| Processor | Intel Xeon E3 1230V @ 0.86v |
| Motherboard | ASUS H87-PLUS |
| Memory | Corsair Vengence DDR3 16GB (4x4GB) |
| Storage | Corsair LS 120GB (System), Western Digital Blue 1TB (Game), Western Digital AVGP Green 2TB (Archive) |
| Power Supply | AcBel iPower 90m 600W 80+ Gold |
Software
| | |
| --- | --- |
| OS | Windows 10 64bit Annivesary |
| GPU Driver | GeForce Game Ready v372.90 (WHQL) |
| Antivirus | Windows Defender |
| Utilities | Furmak, Fraps, MSI Afterburner 4.3 Beta 14, GPU-Z, OBS, Steam, Uniplay, Origin, GOG Galaxy |
| Game Tested | Witcher 3, Battlefield 4, DOTA 2 Reborn, CS: GO, Overwatch |
Specification
| | |
| --- | --- |
| GPU Architecture | Pascal |
| GPU | GeForce GTX 1080 |
| Memory | 8GB GDDR5X @ 10Gbps |
| Memory Interfarce | 256-bit |
| Base/Boost Clock | 1708 MHz / 1847 MHz |
| Card Dimension | 279 x 140 x 42 mm |
| Card Weight | 1100 gram |
Almost all the software used in this test are updated to the latest version. Includes the operating system, system drivers, BIOS and graphics driver.
MSI Afterburner 4.3 Beta 14
Although the latest build of MSI Afterburner is still in beta stage and might contain bugs, it is still safe to use. MSI Afterburner is one of the few widely used GPU tools in the community.
MSI Dragon Eye
MSI Dragon Eye allows you to watch a YouTube video or Twitch Stream while playing a game simultaneously. Simply add a link or stream to the Dragon Eye application and select the size, position, volume and transparency and start gaming. In case you have any difficulty when setting up the software, just follow the video below.
ARVE Error: need id and provider

MSI Gaming App
A customization suite for the GTX 1080 Gaming X, this nifty piece of software not only allows you to instantly switch the card's performance profiles but it also features EyeRest, giving you a more comfortable computing experience.
More features pack in the software such as LED control panel, Eye Rest and OSD to monitor things like FPS, clockspeeds, usage and temperatures of your GPU, CPU and VRAM in real-time. The most exciting part is this exclusive software also available for Android and iOS. With the app you can control your graphics card from your phone without having to switch the window.
Performance
Theoretically the GTX 1080 Gaming X can consume up to 300 W, but the highest reading of the power consumption of the whole system was recorded at 364W. Subtract 110 W (± 10 W) for the CPU and others components, and we can roughly estimate that this card only consumes about 250 W. This is the results of the massive gains thanks to the new NVIDIA Pascal, as well as MSI Military Class 4 components which ensure the card has the best possible power management.
The GTX 1080 Gaming X is really overpowered when playing DOTA2. Same case as the other cards I have reviewed previously, the GPU load never hit above 50% at the lower resolutions. The card only starts to be stressed when playing the game at 4K. And even then, an average frame rate of 109 at 4K is definitely very playable.
Playing CS:GO, the GPU doesn't break a sweat either to pump out the frames. The GPU load only starts truly flexing its muscles when we got to 4K. For me, playing DOTA 2 and CS: GO on 4K is truly enjoyable.
Excellent frame rates on Battlefield 4. The GTX 1080 Gaming X is capable to run the game at 4K resolution at average 69 fps. If I got another chance, I would like to review the card again with the Battlefield 1.
Overwatch is the latest addition to our gaming benchmark suite. This game has grown insanely fast and is among the most popular games out there today. With over 80 frame per second even at 4K, seems like this game could become even more addictive to play.
Right now there has been no card that has graced our labs that is capable of letting us play The Witcher 3 with an average of 60 fps at 4K. I believe the NVIDIA TITAN X Pascal should be the card for that. With NVIDIA HairWorks turned on, the GTX 1080 Gaming X also struggles to maintain 60 fps when playing at 1440p. You should be achieve better frame rates by turning off or lowering some graphics details. Even then, it is worth noting that this game is really pretty even with some settings turned down.
Overclocking
How far can this card go without increasing the voltage? I managed to get an extra 130 MHz on the core clock and 550 MHz on the memory clocks, effectively netting me a performance gain of around 10%. It may not seem like much, but you should understand that the MSI GeForce GTX 1080 Gaming X has already been factory overclocked from the reference 1733 MHz, to a much higher 1847 MHz.
Conclusion
The MSI GeForce GTX 1080 Gaming X 8GB is great for overclocking, offers low temperature even under load, efficient power management and also excellent acoustic levels. The Twin Frozr VI and TORX 2.0 technologies are worthy of praise, keeping the temperature below 80 degrees in all our gaming benchmarks. The MSI GeForce GTX 1080 Gaming X 8GB not only give tremendous gaming performance, but the specifications show that there is some massive hidden potential, especially in terms of CUDA computing. With all the features and the high performance, it really appeals to me, definitely deserving of our Gold Pokdeward.
Positioned in a high price bracket, the MSI GeForce GTX 1080 Gaming X 8GB can be gotten at most online retailers for around RM 3539.