Review
ASUS ROG STRIX GeForce GTX 1070 8GB review — much of the same for less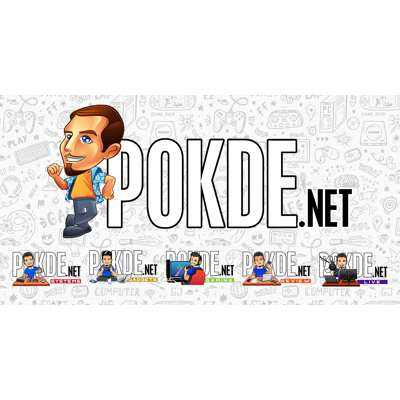 Positives
+ Silent fan operation
+ RGB lighting effects
+ Cool temperatures under load
+ Lower power consumption compared to the competition
+ ASUS FanConnect headers
+ Better VR compatibility with more HDMI ports
Negatives
- Limited overclocking headroom
- ASUS FanConnect fan headers position may be less than ideal
- Price may be a little high
Just a few days ago I publised my review of the ASUS ROG STRIX GeForce GTX 1070 8GB OC. Actually, I received both OC and non-OC versions, and after discussing with the rest of the team, we decided to write a separate review of the non-OC version. So without further ado, let's jump straight into the review of the ASUS ROG STRIX GeForce GTX 1070 8GB graphics card.
Unboxing
There really isn't much difference except for an OC label on the ROG STRIX GeForce GTX 1070 8GB OC, which is replaced by a GPU Tweak logo on the non-OC version.
This ASUS ROG STRIX GeForce GTX 1070 8GB is packaged in pretty much the exact same box as the OC variant.Tthe front of the box does not allow you to distinguish between the two cards.
The card has similar features like the OC version, it still features ASUS DCU III cooling system with the wing-blade fans, ASUS' Auto-Extreme Technology, 100% automated production process is to ensures consistent graphics card quality as well as improved performance and longevity. The card also featured the ASUS FanConnect for extra fan installation and ASUS AURA RGB that can be personalized with millions of colors.
Inside the box we have the ASUS ROG STRIX GeForce GTX 1070 8GB, two set of ROG cable ties, driver installer DVD, user manual and a World of Warship premium pass.
Appearance
The card is cooled by the ASUS DirectCU III and triple Wind-Blade fans to ensures optimum temperature while operating 3X quieter than reference cards. The ROG STRIX GTX 1070 comes in all dark grey cooling shroud with ASUS AURA RGB strips on the shroud.
A metal back-plate is to improve the card build quality and also features the RGB lighting on the ROG logo.
The card only required a single 8-pin PCIe power connector to juice the card. With the power configuration this card theoretically will consume about 225 W under load.
Rather than follow NVIDIA's standard, ASUS decided to apply their own little twist on the outputs available. It now features a single active DVI connector, two HDMI and 2 DisplayPorts. ASUS claims that this would make the card more VR friendly.
ASUS DirectCU III cooling technology features five thick direct contact nickel-plated copper heapipes which snake their way through the dense aluminium fins to dissipate the heat effectively.
Test Machine
For this review, the rig specifications are listed below. I'm using the Xeon E3 1230V3 for several reasons. Firstly, I don't overclock and during the time I transitioned from AMD to Intel, I needed a processor with a good price-to-performance ratio. The Xeon E3 1230V3 is practically an Intel i7-4770 sans the iGPU. Who cares about any iGPU when we are building gaming rigs, right? Since the price is much cheaper than the i7-4770, the decision was very easy to make.
Hardware
| | |
| --- | --- |
| Processor | Intel Xeon E3 1230V @ 0.86v |
| Motherboard | ASUS H87-PLUS |
| Memory | Corsair Vengence DDR3 16GB (4x4GB) |
| Storage | Corsair LS 120GB (System), Western Digital Blue 1TB (Game), Western Digital AVGP Green 2TB (Archive) |
| Power Supply | AcBel iPower 90m 600W 80+ Gold |
Software
| | |
| --- | --- |
| OS | Windows 10 64bit Annivesary |
| GPU Driver | GeForce Game Ready v372.90 (WHQL) |
| Antivirus | Windows Defender |
| Utilities | Furmak, Fraps, ASUS GPU Tweak II, GPU-Z, OBS, Steam, Uniplay, Origin, GOG Galaxy |
| Game Tested | Witcher 3, Battlefield 4, DOTA 2 Reborn, CS: GO |
Specification
| | |
| --- | --- |
| GPU Architecture | Pascal |
| GPU | GeForce GTX 1070 |
| Memory | 8GB GDDR5 @ 8Gbps |
| Memory Interfarce | 256-bit |
| Base/Boost Clock | 1531 MHz / 1721 MHz |
| Card Dimension | 298 x 134 x 40 mm |
| Card Weight | n/a |
Almost all the software used in this test are updated to the latest version. That includes the operating system, system drivers, BIOS and graphics driver.
ASUS GPU Tweak II
The latest iteration of the original ASUS GPU Tweak II, brings a better UI and I hope ASUS keeps improving it constantly. ASUS GPU Tweak & MSI Afterburner are always my go-to tools for GPU overclocking.
ASUS AURA RGB Software
ASUS ROG STRIX GeForce GTX 1070 comes with RGB lighting customization through the provided software. I tend to forget to cover the software customization since the default lighting already looks very nice.
Performance
With a lower clock speed, the card is expected to have slightly lower (better) power consumption compared to the OC version. During this review, the peak total power consumption was recorded at 273 W. By subtracting the 110 W (± 10 W) that the CPU and the rest of components consumes, this card only sips around 163 W.
Since our previous reviews on Pokde.net we know that DOTA 2 would not fully utilized the GPU core unless we play at 4K. Playing DOTA2 with this card was never supposed to be a problem at all.
Same case for CS:GO, the GPU only hit full usage when we game at 4K. If you're planning to buy a GeForce GTX 1070 for these games, I recommended you to play at 4K.
We're still waiting to play Battlefield 1 but let's stick with our time-tested Battlefield 4 benchmark first. Playing Battlefield 4 at 1080p and 1440p is not a problem at all for the ROG STRIX GTX 1070 8GB. Starting at 4K, you may want to lower some settings so you can enjoy a smooth average 60 fps.
You will only enjoy a great gaming experience on the Witcher 3 when you play at 1080p. At 1440p, playing with NVIDIA Hairworks on is not that smooth at all. You will need to turn off NVIDIA Hairworks and anti-aliasing too for smoother gameplay. But if your monitor features NVIDIA G-Sync technology than this is a total non-issue.
NON-OC Versus OC
For the sake of a good review, let me put up a comparison chart between the OC and NON-OC cards. I chose to compare the results at 1440p as you can see the difference more clearly. Aside from the power consumption, frame rate wise the cards are pretty much on par with each other.
Overclocking
How far can this card go without increasing any voltages? I managed to get an extra 84 MHz on the core clock and 480 MHz on the memory clocks, effectively giving me around a performance gain of around 5%. After that it can't really go much higher with the limitations on the overclocking features.
Conclusion
The ASUS ROG STRIX GeForce GTX 1070 8GB performance might be slightly than the OC version. It does consume less power though. By choosing the ASUS ROG STRIX GeForce GTX 1070 8GB, you pay around RM100 less, while also sacrificing some overclocking features. For me the non-OC is still an excellent option for those who are looking for great performance and lower power consumption figures. But for those who are looking for overclocking excitement, the OC version is the one to go for as it has better overclocking headroom. The ASUS ROG STRIX GeForce GTX 1070 8GB is a great card and despite the weaker overclocking capabilities, it still deserves our Gold Pokdeward.
You can get the ASUS ROG STRIX GeForce GTX 1070 8GB at most online retailers for around RM2399 to RM2499 depending on the seller and promotions.