NVIDIA GeForce RTX 3060 Ti to launch on 17th November?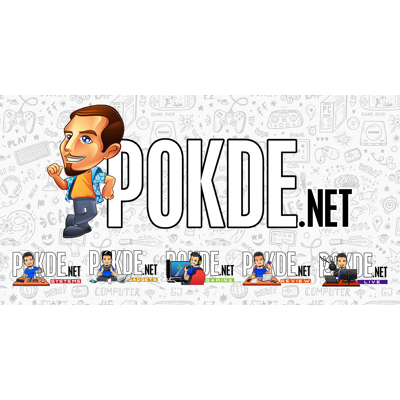 The NVIDIA GeForce RTX 3060 Ti has been in the rumor mill for quite some time now, even appearing in a GPU-Z validation. Recent rumors have pointed to its launch date as well as its expected pricing, but do take these with a healthy dose of salt. NVIDIA is reportedly planning to release the mid-range graphics card on 17th November, just a day before the AMD Radeon RX 6800 cards will be available.
Previous leaks have already hinted at a mid-November launch, so this latest bit of news does seem to fit right in. Interestingly enough, while NVIDIA is expected to reveal the NVIDIA GeForce RTX 3060 Ti on 17th November, the GeForce RTX 3060 won't be announced on the same date.
Leaked specifications of the GeForce RTX 3060 Ti revealed that it will be based on the GA104 GPU like the GeForce RTX 3070, but with 1024 CUDA cores less. AMD doesn't have a Radeon RX 6000 series card at this performance level nor price range, so NVIDIA doesn't exactly need to rush this card out.
Speaking of pricing, according to the leak, the pricing might start from 2999 CNY (~RM1864), which does seem like a pretty sweet spot. With that said, AIBs might slap a premium on the cards, causing them to be as pricey as the GeForce RTX 3070 cards, as we have seen with the GeForce RTX 3070 cards here in Malaysia.
NVIDIA GeForce RTX 3060 Ti Specs *rumored*
Cores
4864 CUDA cores
152 Tensor Cores
38 RT Cores
Clocks
Base Clock: 1410MHz
Boost Clock: 1665MHz
Memory
8GB GDDR6
256-bit memory bus
Expected price
<$499
I do wonder if NVIDIA will launch all the Ti or SUPER cards in one go. There has been rumors of a GeForce RTX 3070 Ti as well as a GeForce RTX 3080 Ti being in the pipeline as well. Well, for that, we will see if the GeForce RTX 3060 Ti will actually be launched on 17th November.
[UPDATE 2/11/2020 9.36pm: GeForce RTX 3060 Ti delayed?]
According to Expreview, the GeForce RTX 3060 Ti's launch has been delayed to 2nd December. NVIDIA has previously delayed the release of the GeForce RTX 3070 to allow for more time for supply to build up, so we might be seeing a similar strategy here to be able to see more cards available on launch day. Well, as usual, take all rumors with a pinch of salt.
Pokdepinion: The GeForce RTX 3070 is a good upgrade for people using older cards, but for those who just want to play at 1080p, the 3060 Ti might prove very popular.