Palit's Maker Project Breathes New Life to Graphics Cards at COMPUTEX 2023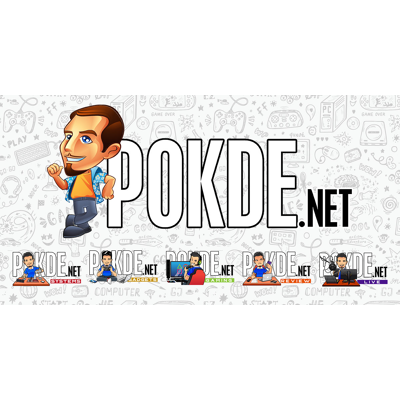 In an exciting move for PC enthusiasts and modders, Palit announced its Maker Project back in January, and now, at COMPUTEX 2023, we finally have the opportunity to see this innovative initiative in action. The Maker Project allows users to unleash their creativity by customizing Palit graphics cards without the fear of voiding the product warranty.
By releasing a series of 3D models for its GamingPro GPUs, Palit empowers users to freely download, 3D print, and personalize their graphics cards with the designs of their choice, all without physically tampering with the hardware.
Palit Maker Project @ COMPUTEX 2023
Palit understands the passion of users who enjoy expressing their creativity through PC modding. Traditionally, modifying graphics cards would result in voiding the warranty, limiting the possibilities for customization. However, with the Maker Project, Palit is breaking the mold and providing a commendable solution that allows users to fully explore their creative potential. Currently, the Maker Project is focused on the GamingPro GPU lineup, but Palit has hinted at plans to expand this project to other GPU lineups in the near future.
Alongside the Maker Project, Palit showcased its impressive lineup of RTX 40 series graphics cards at COMPUTEX. While specific details about the highly anticipated RTX 4060 and RTX 4060 Ti 16GB were not revealed, one particular model caught our attention—the Palit GeForce RTX 4060 Ti StormX 8GB. With its compact single-fan design, this graphics card is perfect for small form factor builds, offering both style and performance.
The GeForce RTX 4060 and RTX 4060 Ti 16GB are expected to make their debut in July this year, with an attractive starting price of USD $299 and USD $499, respectively. These graphics cards will undoubtedly bring impressive performance and next-generation features to PC gaming, catering to the needs of both casual gamers and enthusiasts alike.
Palit's commitment to innovation and empowering users is commendable, and the Maker Project is a testament to their dedication. By allowing PC modders to freely express their creativity and personalize their graphics cards, Palit is pushing the boundaries of what's possible in the realm of customization.
As we eagerly await the release of the RTX 4060 and RTX 4060 Ti 16GB, we can appreciate their efforts to provide users with an exceptional modding experience. The Maker Project represents a new era of graphics card customization, where users can unleash their creativity and take their gaming setups to the next level.
Pokdepinion: If I ever get to this level of customization, I think I would be end up spending far too much time modding my PC rather than actually using it. Not that it's a bad thing but I do get easily carried away.