NVIDIA is Beefing Up the PC Gaming Experience Even More With These New Additions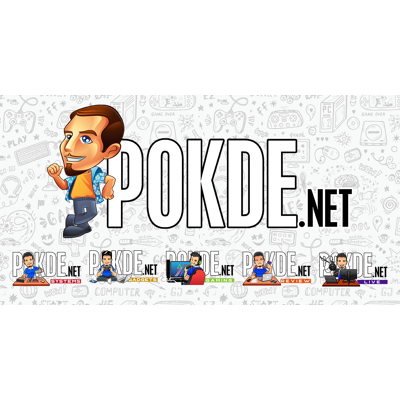 Are you ready for a groundbreaking transformation in the gaming industry? NVIDIA has a few tricks up their sleeves, and we managed to get a glimpse of that in an office tour during COMPUTEX 2023.
NVIDIA is Beefing Up the PC Gaming Experience
With NVIDIA ACE for Games, developers of middleware, tools, and games can unleash the power of AI to build and deploy custom speech, conversation, and animation models for non-playable characters (NPCs). This means NPCs can respond to natural language queries, engage in realistic conversations, and display lifelike animations, taking gameplay to new heights of interactivity and immersion.
John Spitzer, Vice President of Developer and Performance Technology at NVIDIA, emphasizes the immense potential of generative AI in games. Drawing on NVIDIA's expertise in AI and decades of experience working with game developers, NVIDIA is spearheading the use of generative AI to revolutionize player experiences.
But NVIDIA's vision doesn't stop at games. The company has partnered with industry leaders like Microsoft, Adobe, Lenovo, and HP to optimize AI model performance and bring transformative experiences to users on RTX GPUs. AI, machine learning, and deep learning are driving innovation across industries, and NVIDIA's hardware and software optimizations are paving the way for a new era of generative AI.
At COMPUTEX, NVIDIA also introduced G-SYNC Ultra Low Motion Blur 2 (ULMB 2), offering competitive gamers with over 1000Hz of enhanced motion clarity for a smoother gaming experience. Unlike before, ULMB 2 gives full refresh rate backlight strobing, resulting in twice as much brightness with virtually no crosstalk. You can get the feature now for supported monitors with just a simple firmware update that only requires a single click.
Together with the growing adoption rate of Deep Learning Super Sampling (DLSS), we are seeing the arrival of DLSS 3 with support for over 300 games. It will empower GeForce RTX 40 Series gamers with a significant performance boost in a good number of games. Some of the newest games to have it starting this week include:
Diablo IV (June 6 with DLSS 3 and Reflex)
System Shock (available today with DLSS 2)
Honor of Kings: World (DLSS 3 and ray tracing at launch)
Ash Echoes (DLSS 3 and ray tracing at launch)
Legend of Ymir (DLSS 3 and ray tracing at launch)
Party Animals (DLSS 2 and Reflex at launch)
With NVIDIA Reflex, gamers can reduce system latency and gain a competitive edge in multiplayer matches. Reflex is available in a wide range of games, supported on GeForce graphics cards dating back to the 900 Series. Given its popularity, it's no surprise to see a good number of people making use of it, and here are some of the more recent games to support it:
Redfall (available now with Reflex & DLSS 3)
Returnal, (available now with Reflex & DLSS 3) Reflex reduces latency by up to 52%
The Lord of the Rings: Gollum™ (available now with Reflex, DLSS 3 & DLAA). Reflex reduces latency by up to 56%
Diablo IV (launching June 6 with Reflex & DLSS 3) Reflex reduces latency by up to 67%
Metal: Hellsinger (update coming soon with Reflex) Reflex reduces latency by up to 27%
The future of gaming is brighter than ever with NVIDIA's innovative solutions. From generative AI to motion blur reduction and enhanced visual performance, NVIDIA is pushing the boundaries of gaming technology. Stay tuned for more exciting developments and prepare to embark on a new level of gaming experiences.
Pokdepinion: It's amazing to think what sort of role AI can play in games aside from the usual controlling enemies / NPCs. On top of features we get to enjoy today, imagine what sort of advancements we will see within just a couple of years from now.