Review
Razer Ornata Chroma Review – An interesting hybrid keyboard that's probably not for everyone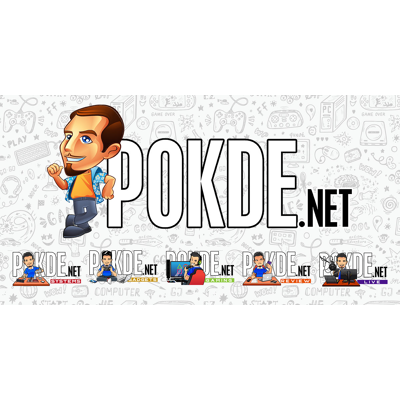 Positives
+ Has a nice and solid build
+ Great design
+ The "mecha-membrane" keys feel surprisingly good
+ Beautiful RGB lighting
+ Very comfortable magnetic wrist rest
+ Very easy to customise lighting using Razer Synapse 2.0
Negatives
- The price is a wee much for a non mechanical keyboard
- "Mecha-membrane" keys are pretty much just a gimmick and
offers nothing new
Introduction
You might be thinking, a membrane gaming keyboard? From Razer? Have they gone barmy or something? Membrane keyboards are only used by people working in corporate offices using company PCs or university students doing their last minute assignments using the library computer, not for gaming, NEVER for gaming.
Well Razer's here to prove you wrong with the Razer Ornata Chroma as they have gone and introduced a hybrid mechanical/membrane keyboard with keys that feel incredibly like a real mechanical keyboard. Razer calls these keys "mecha-membrane" keys. Add in RGB lights and some Razer flavour and you've got a potential game changer. Well maybe.
Unboxing the Razer Ornata Chroma
There isn't too much going on in the front of the box. Just a picture and the name of the the Ornata Chroma itself, Razer logo and a little cut out for users to test out the "mecha-membrane" keys.
On the back of the box we have images highlighting the features found on the Ornata Chroma such as the "mecha-membrane" keys, customisable lighting etc.
On the inside you'll the Ornata Chroma keyboard nestled between two hard foam wedges to keep the keyboard from moving around inside the box when it's being carried around. You'll also find the necessary paperwork tucked inside a pocket under the box lid together with a special letter from Razer's co-founder and CEO, Ming-Liang Tan, congratulating the user on their purchase (as it is with other Razer products).
Here's everything out of the box. There isn't really anything else packaged together with the keyboard apart from separate magnetic wrist rest that is made with a faux leather material.
Appearance
The Ornata Chroma is definitely a membrane keyboard. The keys are shallower in depth compared to a normal mechanical keyboard (again it has membrane keys) however Razer has risen the keys slightly to accommodate the "mechanical" functionality of the keys. As you can probably see, the Razer Ornata Chroma does not have any extra media keys or hot keys whatsoever. A very clean and simple design.
The keyboard doesn't have an aluminium back like some keyboards, just plastic. Even though it's encased completely in plastic, the keyboard is very well built and it has a very solid and sturdy feel to it. No loose or janky bits. It also has four rubber "feet" on each corner, two retractable stands on the upper section as well as a routing canal (to manage the keyboard's braided cable) that runs from one end to the other.
The keys are raised in such a way that the space in between allows for more light to shine through which makes the keyboard look especially good with the RGB lighting effects turned on.
There's a quiet and unassuming beauty with the Ornata Chroma that took me pleasantly by surprise. There are no extra bells and whistles, just a simple and clean layout with black keys against a matte black plastic body separated only by glossy white lines of its interior.
User Experience
I'm the kind of guy who loves loud keyboards. In fact, the louder the better in most cases ( mush to chagrin of my friends). So understandably I was very skeptical of this keyboard, especially when I saw that it has membrane keys. However, much to my surprise, Razer's "mecha-membrane" keys kinda work for me.
I mean it doesn't replace the satisfying tactile feel mechanical keys give you and you definitely know and feel that you are indeed typing with a membrane keyboard but somehow, it just works. It gives off that familiar clicking sound a Razer Green or a clicky Cherry MX White gives off, minus the tactile feedback.
Here's how Razer's "mecha-membrane" keys work. At the bottom of each key there's a normal rubber domed keycap, like the ones you find in other membrane keyboards but to give off that clicking sound like how a mechanical key required a bit of ingenuity from Razer. As you can see from the diagram above, there is a metal "clicker" which makes contact with a little plastic ridge on the keycap, hence producing a clicking sound when you type.
So the "mecha-membrane" keys doesn't really have any mechanical components per se as the clicking has no other purpose other than to give off the illusion of using a clicky mechanical keyboard. Unlike mechanical keys where the tactile feedback or the clicking sound matters because it's an indication that it has passed the actuation point therefore registering a keystroke.
Did I mention that I love the wrist rest the Razer Ornata Chroma came with? It's a detachable magnetic rest very soft and pillowy with a faux leather cover. I don't really know how the wrist rest will hold over time though, especially the faux leather cover.
Customising the Razer Ornata Chroma is surprisingly very easy using the Razer Synapse 2.0 software suite. Here you can set up your own separate custom profiles for different and specific occasions, albeit gaming or work. You can also customise the RGB lighting effects using Razer Synapse 2.0 such as the speed, colours, patterns as well as reprogram keys according to your preferences.
I had fun playing around the customisation settings. The lights can be very mesmerising sometimes and it's a good time waster if you're really bored. Also, you can download custom lighting effects from other Razer users from the Razer community. Some of these custom effects are very impressive.
Conclusion
The Razer Ornata Chroma is a very unique machine. I really enjoyed using it but at the end of the day I just can't shake the fact that the keyboard I'm using is a membrane keyboard and not a mechanical one. No matter how Razer tries to fool you with the "mecha" moniker slapped on it. I'm not saying that the Ornata Chroma is a bad keyboard, I mean it's good. For a membrane keyboard.
This might appeal to average customers, ones who are used to their chiclet based laptop keyboards, but for gamers, not so much. What gamer in their right mind would want to game with a rubber domed keyboard? I mean last I checked Razer's motto is "For Gamers. By Gamers." not "For Average People. By Average People." I mean the concept is an interesting one but ultimately it just doesn't offer anything new or noteworthy.
Also for the price it's going for which is RM 399, is pretty expensive. With that price, in my professional opinion a true mechanical keyboard might be a better buy. However, these critiques does not discredit the Razer Ornata Chroma from otherwise being a very attractive and good keyboard.
I give the Razer Ornata Chroma a Silver Pokdeward by only a slight margin.