Review
ASUS ROG Maximus IX Hero review – leave its competitors behind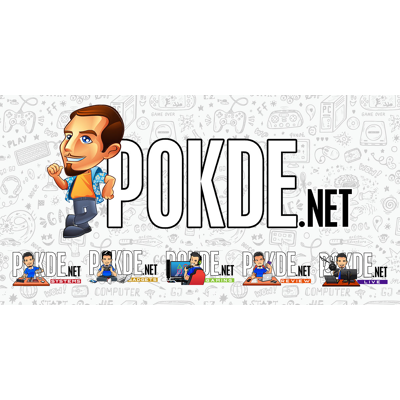 Positives
+ Solid build quality
+ Robust and responsive UEFI BIOS
+ Excellent overclocking headroom
+ Two M.2 slots with support for Intel Optane Memory
+ Memory OC supports up to 4133MHz speeds
+ Free CableMod coupon
+ EZ Tuning Wizard on UEFI
+ Overclocking buttons and switches
+ ASUS ROG KeyBot II
+ 3D mount ready
+ ASUS ROG Certified Program for better component compatibility in the future
+ Q-Code and Multicolored Q-LED
+ Two USB 3.1 Type-C connectors
Negatives
- No built-in WiFi module
ASUS ROG motherboards are some of the most prestigious motherboards in the market, and every enthusiast have surely dreamed of owning one. Even the entry level ROG motherboards, like the Maximus Hero boards, still carries a certain aura that ASUS fans swear by. Today, I have the new ASUS ROG Maximus IX Hero with the latest Intel Z270 chipset, so let's take a look at what it offers.
Unboxing
Instead of a dark red theme for the retail packaging, the new ASUS ROG Maximus IX Hero now comes with a brand-new color theme. Some features are highlighted on the front side of the box, such as NVIDIA SLI and AMD Crossfire support, AURA RGB and 3D mount printing friendly.
At the back, we have the board's details and specifications printed out. Most highlighted features on the left are USB 3.1 front panel connector, ASUS AURA RGB, new SupremeFX codec and also 3D printing friendly.
Inside the box, we have all the following accessories:
User manual + quick installation guide
CableMod 20% coupon
1x driver DVD
Cables label sticker
Rear I/O cover
1x 2 slot SLI HB bridge
4x SATA cables
1x RGB extension cable
CPU installation tool
3D mounting screws
1x Cup coaster
1x ROG emblem sticker
1x ROG sticker sheet
Appearance
The new ASUS ROG Maximus IX Hero is way more aggressive compare to the previous generation. The black and gun metal color theme really enhances the appeal of the motherboard. Aesthetically, it has improved a lot especially on the heatsinks' designs and reinforced PCIe slots. Another very noticeable change is the very densely packed PCB.
Talking about the PCIe slots, the ASUS ROG Maximus IX Hero features 6 PCIe slots, of which three slots are wired as X16, X8, X8 and with the other three being PCIe X1 slots. ASUS ROG Maximus IX Hero supports NVIDIA SLI in X8 X8 configuration, and AMD CrossfireX in X8 X8 X4 configuration. The best part of the SLI support here on this board is ASUS provides a HB SLI bridge to make full use of the latest NVIDIA Pascal cards in SLI. Two of the PCIe X16 are secured with ASUS PCIe SafeSlot reinforcement, and the other interesting feature is the open-ended PCIe X1 slots. They will allow for longer cards to be slotted in
Along the bottom of the motherboard we have the Start, Reset, Safe Boot, Retry button and Slow Mode switches. When you mess up when overclocking, the Safe Boot button is use to automatically boot into Safe Mode. The Retry button forces your system to boot immediately without cutting off the power. Lastly, the Slow Mode switch enables Slow Mode which helps when you are using liquid nitrogen. Keep it off if you aren't on extreme cooling though.
ASUS ROG Maximus IX Hero supports dual channel memory, and up to 64GB DDR4 RAM. Depending on which memory kits you install, the board offers supports for higher memory speeds up to 4133 MHz.
On the top right corner, we have Q-Code LED providing the usual 2-digit display to diagnose the system status. MemOK! button helps you easily fix RAM-induced system boot failures or just reset the XMP profile with a single press. Also, if you notice under the Q-Code LED we have the Multicolored Q-LED which indicates the power status and potential problems with the CPU, memory, graphics card or boot device, for a faster and smoother diagnosis in the event of system failure.
For storage, ASUS ROG Maximus IX Hero has the maximum number of six SATA ports natively supported by the Z270 chipset. Two M.2 Socket 3 with M key, runs on PCIe 3.0 X4 mode. One of the slot supports up to 2280 storage supports and the other one supports up to 22110 devices. Both M.2 slots are ready for Intel Optane Memory.
ASUS has bravely introduced the USB 3.1 Type-C front header connector. The reason ASUS did this is because they have partnered up with several case manufacturers to fully utilize the ASUS AURA RGB and the USB Type-C connector. Examples of supported cases are the NZXT N450 and InWin 805i. This USB 3.1 Type-C front header is controlled by a add-on ASMedia ASM2142 controller chip, as the Z270 chipset doesn't offer support for USB 3.1.
ASUS ROG Maximus IX Hero has two RGB headers at the top and bottom of the board for RGB illumination. Powered by ASUS AURA technology, customizability is top notch. However, please do pay attention when plugging in your RGB LED strip, as I stupidly killed my RGB LED strip when testing the board. The header does nothing to prevent you from accidentally connecting the connector the wrong way. Well. at least I know it's my own fault, and didn't upload a status or a video that blindly blames ASUS for my own mistake.
ASUS promises improved audio on the ASUS ROG Maximus IX Hero with the new SupremeFX S1220 codec that delivers an exceptional 120dB signal-to-noise-ratio and also a low-dropout-regulator for cleaner power delivery.
The ASUS ROG Maximus IX Hero is ready for 3D printed accessories with three 3D Mount screw ports located across the board. ASUS has gone nuts with the cooling available on this board, sprinkling the ASUS ROG Maximus IX Hero with one CPU fan connector, a secondary CPU OPT fan connector, three chassis fan connectors, one H_AMP fan connector for more powerful fans that need more than 1A, one W_PUMP+ connector meant for watercooling pumps and one AIO_PUMP connector which is pretty self-explanatory.
The back-panel features another USB 3.1 Type-C connector along with one USB3.1 Type-A controlled by the second ASMedia ASM2142 chip. Then we have the usual four USB 2.0 connectors, four USB 3.0 connectors controlled natively by Intel Z270. For the Ethernet, ASUS ROG Maximus IX Hero use an Intel I219V, protected by ASUS Anti-surge LANGuard and optimized via ROG GameFirst Technology. As usual we have the clear CMOS button and USB BIOS Flashback button, while the unusual part being the board doesn't come with a built-in Wi-Fi module. Instead, ASUS just provides an empty M.2 E-key slot for your Wi-Fi module. For display output, it has the standard one DisplayPort and one HDMI port.
As the ASUS ROG Maximus IX Hero is an entry level ASUS ROG motherboard, it doesn't come with a motherboard backplate like the higher end ASUS ROG Maximus IX Formula.
Test Machine
Hardware
| | |
| --- | --- |
| Processor | Intel Core i7-7700K |
| Motherboard | ASUS ROG Maximus IX Hero |
| Memory | Avexir Blitz 32GB (8x 4GB) |
| Storage | Seagate FireCuda 1TB 3.5″ SSHD |
| Power Supply | Cooler Master CM V850 |
| Cooler | Cooler Master Seidon 120XL |
Software
| | |
| --- | --- |
| OS | Windows 10 64-bit |
| GPU driver | NVIDIA 376.33 |
| Antivirus | Windows Defender |
| Utilities | CPU-Z, HWmonitor |
| Software used | LinX, Cinebench, Realbench |
BIOS Interface
ASUS ROG Maximus IX Hero UEFI BIOS interface is very similar to the ASUS ROG Strix Z270E's. It has a robust design and it's very responsive. Overclocking is made easy on the ASUS ROG Maximus IX Hero with the EZ Tuning Wizard. You just need to click and follow the instructions, and let ASUS UEFI handle the increase in system performances. Switching over to the Ai Tweaker, there is also an option for an automatic 5GHz overclocking profile but geeks being geeks, I'd rather do it manually.
Performance
For a quick performance test, I ran ROG RealBench and CineBench R15 at stock clock and 5.0Ghz (Turbo off). I was able to achieve 5.0GHz at 1.275v. I wish I was able to push further but the 91°C I was hitting under load was not encouraging. If I get the opportunity to play with this board and better cooling, I would definitely like to see how far can I go.
Stock
5.0GHz
Board Software
Most people prefer not to install any bundled software as they claim it's nothing but plain bloatware. ASUS has put a lot of hard work into their ROG software and I did find most of them being really useful. I'm using the DVD installer and from here you can pick any software you want to install and leave out the ones you don't need.
ASUS AURA RGB
ASUS is on a consistent pursuit in delivering RGB lightning illumination throughout your system. So much, that ASUS is even working together with some case manufacturers and computer accessories companies to make the RGB synchronization way more seamless and easy. With the new AURA software, now you can customize the lighting for your motherboard, graphics card, fan, cooler, mouse, keyboard and even computer case by just connecting the RGB header to the on-board ASUS RGB header. Configuring and customizing the effect is really easy!
ASUS RAMcache
The latest exclusive ASUS RAMcache 2 is one of the features I love the most! it seriously delivers mind-blowing performance! First you select the drive you want to cache and put the amount of RAM you want to allocate. Once the cache has kicked in, the speed can go up to 7000 MB/s read and write! The only limitation is the amount of RAM you have in your system!
ASUS RAMDisk
ASUS RAMDISK II creates a virtual RAM drive using the available memory in your system, giving you performance faster than any SSD. Furthermore, using the RAMDISK will extend your SSD's life by sparing it from excessive drive operations. If you have lots of RAM, this is definitely a feature that is worth using.
ASUS KeyBot II
KeyBot II is a built-in microprocessor that provides an instant upgrade to your keyboard. You can configure and assign macros to specific keys on your keyboard to perform specific functions or even several tasks at the same time. You can also configure your PC to wake up in CPU overclocking, XMP, or directly to BIOS mode.
But before using this feature, first you must use connect you keyboard to the correct USB port (refer to the I/O shield) and enable S5 mode in BIOS.
ASUS AI Suite III/ Dual Intelligent 5
A full-fledged software for your ASUS PC build. You can monitor, adjust, maintain, update software and view system information through the AI Suite III. Everything you need to know about the computer performance can be found through this software, and you can even overclock your system from within Windows.
Conclusion
ASUS has done a very good job of keeping the ROG's standard high. Even though ASUS ROG Maximus IX Hero just an entry level motherboard in ASUS' ROG Maximus portfolio, they didn't ditch any crucial features to cut costs. The clear example is the USB 3.1 Type-C front header and ASUS AURA RGB, both features that most of the competition lack. What's even more interesting is the new ASUS ROG Certified Program as ASUS working together with many of the world's component makers to bring memory modules, cases and cooling equipment designed and optimized to provide the best gaming experience with ASUS ROG systems.
In term of performance, ASUS did an excellent job for overclocking. It's feature rich with loads of headers, jumper, buttons and switch made overclocking this board an exceptional experience. Also, being able to overclock an engineering unit of Intel Core i7 7700K to 5.0GHz with only 1.275V when many other boards faced difficulty, the ASUS ROG Maximus IX Hero definitely shows potential for extreme overclocking. The only part I really want to mention is the lack of a WiFi module on the board. ASUS has prepared a M.2 E-Key for it for you to add it yourself, but it's better to have a Wi-Fi module included.
ASUS ROG Maximus IX Hero is priced at RM 1428, which might seem rather expensive for some people. But still, I believe that the price is well justified for everything ASUS offered with the board. Despite the "entry-level" moniker I used, it is still very feature-packed. ASUS also included extra goodies in the ROG Maximus IX Hero packaging, and I really love the unboxing experience. I award the ASUS ROG Maximus IX Hero with our Gold Pokdeward, our highest award.