Review
ASUS ROG Rampage V Edition 10 review — worth robbing a bank for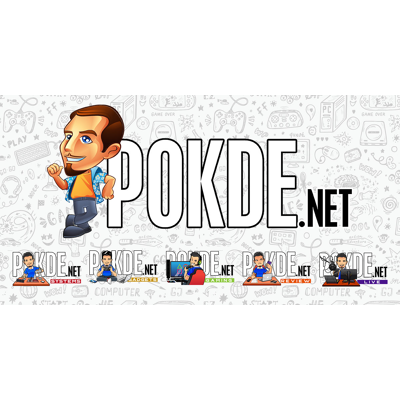 Positives
+ Solid build quality
+ Premium and excellent aesthetic values
+ Lots of patent-pending and exclusive features
+ Exceptional specifications
+ Improved UEFI BIOS
Negatives
- The most expensive X99 gaming motherboard
- Heavy
- SupremeFX Hi-FI DAC driver doesn't work with the Windows 10 Anniversary Update
ASUS' first ever ROG Rampage motherboard was launched in 2006, and the motherboard became extremely popular with support for the best LGA 775 CPUs out there with the Intel X48 Express chipset. It also features a unique "Fusion Block System" which is  hybrid thermal design that combines ROG´s renowned heat pipe design with the additional ability to connect to a water cooling system.
Fast forward to 2016, which also marks the 10th anniversary since the ASUS ROG Rampage that started it all, ASUS poured all its innovation and experience in manufacturing great motherboards into the ASUS ROG Rampage V Edition 10 which packs the latest high-end Intel X99 chipset. This motherboard is pretty much based on the ASUS ROG Rampage V Extreme, but there are some clear upgrades, as you will find in our comparison of the ASUS ROG RVE and ASUS ROG Rampage V Edition 10. We compared the two boards in terms of the physical differences on the two boards in the earlier article. This is my full review on the ASUS ROG Rampage Extreme V Edition 10 (or also known as ASUS ROG Rampage V Edition 10), as well as the top 10 features worthy of highlight! Before that let's get to the unboxing segment.
Unboxing
The ASUS ROG Rampage V Edition 10 comes in premium matte black box with the 10th anniversary logo emblazoned on the center of the box. The glossy lines streaking across the box also enhances the visual appeal of the packaging. Damn this is mouthwatering, and we haven't even opened the box!
At the back we have the pictures of the ASUS ROG RVE 10 with its specifications. ASUS doesn't need to list down all the features as ROG fans have already waited for this board since it first appeared at Computex 2016.
Opening the box, we found the motherboard sit nicely in hard foam packaging. It looks almost similar with the ASUS ROG Rampage V Extreme but with a matte black finishing on almost everywhere and a new heatsink designs for the X99 chipset and VRM.
As you should expect from a truly premium and special edition board, ASUS includes tonnes of accessories with the ASUS ROG Rampage V Edition 10. SATA cables, SLI bridges, ROG cup coasters, WiFi antenna, and guess what, the ASUS SupremeFX Hi-FI USB DAC front panel amp. And oh, driver CDs are so old-school. The ASUS ROG Rampage V Edition 10 comes with a USB drive containing the drivers. Of course the USB stick has the ROG emblem on it.
Appearance
The motherboard looks very sexy from any direction, the matte black colours really looks extra-premium although the official ASUS ROG colour scheme is red and black. The heatsinks are lit up by ASUS AURA RGB lighting.
At the back of the board we have a stylish ROG Armor printed with special edition 10th anniversary emblem. This back plate is not for improving thermal design but it just there for aesthetic reasons and hide the RGB circuitry beneath it. Let's get into details of the component that are planted on the PCB.
ASUS ROG Rampage V Edition 10 still features EPS 12V 8 pin and 4 pin connectors. You still can use the board even though you just connect the 8 pin connector but it might trigger certain PSUs' over-current protection system. If your PSU only comes with only a 8 pin connector, make sure it can deliver more than 30 Amps on the 12V rail.
Packing a total of 8 phase digital PWM from International Rectifier, solid power delivery is guaranteed up to 60A. Power delivery on this board is really a serious business.
At the top-right of the motherboard, it features two DIP switches. Now you can manually disable DIMM channels and PCIe slots without removing the memory modules or graphics card. It not only offers a great way to configure your memory or PCIe setups but troubleshooting will be much easier with these switches.
Along the lower left edge of the board, we have a total of 10 SATA 6Gbps ports, with a U.2 port for next gen storage options.
Near the SATA ports, there is a clever SLI/CFX switch. Select whether you are running in 2x or 3x multi-GPU configurations, and the PCIe clips will illuminate to guide you to put the cards into the right slots.
Strengthening the PCIe slots are the ASUS' patent-pending SafeSlot innovation, reinforcing the PCIe slots to provide superior retention and shearing resistance. It is said to have up to 1.6X stronger retention force and is up to 1.8X stronger than standard PCIe slots in shearing test. The PCIe clips are also lit up with AURA RGB lighting with SMD LED beneath them.
ASUS promises an excellent audio experience ASUS SupremeFX audio, with all the circuitry covered by a EMI shield to avoid any electromagnetic interference that would affect the audio quality.
For the ASUS SupremeFX Hi-FI DAC, ASUS chose the industry-leading ESS Sabre ES9018K2M as the main digital to analog converter and two high quality Texas Instrument LM4562 op-amps and TPA6120A2 headphone amp working in harmony to faithfully reproduce every detail without distortion or jitter.
Separated from the motherboard to protect it from any unwanted noise, it is fed data via USB 2.0 and is powered with a 6 pin PCIe connector.
On the rear of the board, a pre-mounted I/O shield which is also one of the many ASUS patent-pending innovations to ramps up the ASUS ROG Rampage V Edition 10's aesthetics and also makes building a rig with the motherboard easier. Also we can clearly see the most obvious upgrades on the ASUS ROG Rampage V Edition 10 in terms of I/O here, which includes the additional LAN Port, with both LAN ports powered by Intel Gigabit Ethernet chipsets. Other than that, the ASUS ROG Rampage V Edition 10 also equipped with two USB 3.1 Type-C and two Type-A USB ports
Test Machine
Hardware
| | |
| --- | --- |
| Processor | Intel Core i7-6900K |
|  Motherboard | ASUS ROG Rampage Edition 10 |
| Memory | Avexir Blitz 32GB (8x 4GB) |
| Storage | Transcend SSD220S 480GB |
| Power Supply | Acbel iPower 90m 600W 80+ Gold (12V @ 48A rail) |
| Cooler | Cooler Master Nepton 120XL |
Software
| | |
| --- | --- |
| OS | Windows 10 64bit |
|  GPU driver | NVIDIA 372.70 |
| Antivirus | Windows Defender |
| Utilities | CPU-Z, HWmonitor |
| Software used | LinX, Cinebench, Realbench |
BIOS Interface
ASUS claims that they have improved the UEFI BIOS to make it even more gorgeous. Overclocking is indeed easier on an UEFI BIOS, but for a PC novice, you should read some guides from experienced overclockers before jumping right into it. I actually have no prior experience at overclocking Broadwell-E chips, and I spent several hours to learn how to get the sweet spot. Overclocking an Intel Broadwell-E is not really necessary as the chip itself is already way too overpowered for most usage conditions unless you are set on breaking some world record.
Performance
I installed all the necessary drivers before starting the test. First, I ran ROG Realbench benchmark at stock clocks to test the stability before attempting to push the chip to 4.5 GHz. The system was able to finish the run without any crashes in both cases, and the score obtained after overclocking is much better compared to the stock clocks. Overclocking mainly affects the load temperatures and power consumption, as I have recorded in the table below too.
Next, let's take a look at the 10 features that I think are absolutely worth highlighting on the ASUS ROG Rampage V Edition 10!
1. Aesthetics
ASUS craftsmanship on the board is something that is worth complimenting. Premium build quality matched with the matte black colour scheme along with the remarkable heat-sinks' designs. It feels absolutely solid on hand and you can feel how much effort have dedicated in designing this special edition motherboard.
Just observing the very neat arrangement of components is simply so satisfying.
2. ASUS AURA lighting
RGB lighting on this motherboard is a very nice touch. It illuminates the board as well as some of the area around the board. As the heatsinks also feature RGB lighting, you can have a unique color theme without resorting to painting the heatsinks.
What makes it more exciting is when you are able to synchronize the lighting effect with any RGB LED strip or ASUS graphics card that comes with RGB lighting.
3. ASUS SupremeFX audio
There are two audio option with the ASUS ROG Rampage V Edition 10, the SupremeFX which feeds the rear audio outputs, or a separate dedicated DAC which goes into the front panel, the ASUS SupremeFX Hi-Fi for better, wider and crunchier audio quality. To be noted during the review I couldn't get the ASUS SupremeFX Hi-Fi to work as the driver was still in Beta and it ended up not working correctly on the latest Windows 10 Anniversary build. I hope that ASUS will fix the issue with their vendor before more complaints occur in the ROG forum.
I only tested the sound quality on the SupremeFX and it was pretty great, but I really, really craved to hear the audio output of the DAC.
4. Overclocking headroom and control
Overclocking on the ASUS X99 platform is not rocket science. All you need is some time, to get a better understanding of how to best push an Intel Broadwell-E CPU. If you're familiar with ASUS BIOS, it will be even easier for you to get your feet wet. You can refer ASUS' internal blog here for the Broadwell-E overclocking guide on ASUS X99 chipset motherboards.
If you have any issues or questions, ASUS ROG forum is the best place to ask. I browsed and read a lot on both sites, and It really helped me a lot in attaining my overclocking target in this review.
Switches on the motherboard are really convenient, being able to manually deciding which DIMM or PCIe lane to disable. The LED Q Code also makes troubleshooting much easier.
5. RAMcache
You may have heard about RAMdisk before, but how about RAMcache? The latest exclusive ASUS RAMcache feature really works as advertised with mindblowing performance.
A standard 2.5″ SATA3 SSD can achieve up to 550MBs read and write transfer speeds, but after allocating some RAM for the RAMcache feature, its speed became tremendously faster.
Caching recent application at over 7000MBs, literally this is no more loading time when joining a BF4 multiplayer server. What's the requirement? Install more RAM in your system.
6. Intel Gigabit Ethernet
Comes with not one, but two Ethernet port by Intel Gigabit Ethernet. Testing game ping is not relevant as our lab is equipped with fibre connection, we're normally getting around 8-20 ms in most multiplayer games even over WiFi. So I tried do some LAN file transfer by using DuktoR6 software.
Typically I get around 600-700Mbs transfer speed on Gigabit connection, but this time I got over 900Mbs transfer speeds! That's really something! Choosing an Intel Gigabit controller for the ASUS ROG Rampage V Edition 10 is a great decision as we have previously tested the Intel Gigabit before and it does perform really well.
7. Sonic Studio/Sonic Radar
Great visuals are no longer an issue nowadays, as now we have NVIDIA G SYNC technology and  ASUS noticed about this and they try to amaze us with more features to enhance your gaming experience. Sonic Studio II is an audio suite that offers 6 audio controls: Reverb, Bass Boost, Equalizer, Voice Clarity, Smart EQ (Smart Volume), and Surround. Surround is dedicated for 2-channel headset and offers one of the best virtual surround technology for gaming.
But what entices me more is the Sonic Radar, what this software does is load an overlay that visually represents sound activities according to their positional location. It is designed as a gaming aid for pro/amateur gamers, those hard of hearing or unable to use in-game audio clearly. It does not interfere with game files, nor does it represent anything more than the game engine produces. In my observation it's actually better if you're using 5.1 or 7.1 channel headsets.
8. Storage
With a total of 10 SATA ports, a M.2 SSD slot and a U.2 port with NVMe support with up to 32GBs transfer speed, you literally can use any of the best storage options in the market now. And I think few will ever find the 10 SATA ports to be insufficient.
9. SafeSlot
Patent-pending SaleSlot featured by ASUS is engineered to provide superior retention and shearing resistance. Manufactured in a single step using a new Insert-molding process integrates the slot with the fortifying metal for an inherently stronger slot, which is then firmly anchored to the PCB through additional solder points.
ASUS claims it have up to 1.6X stronger retention force and was up to 1.8X stronger in shearing test. I've witnessed some gory case involving the PCIe slot, and it was horrible and not something I want to share. Broken PCIe slots will also not be covered by warranty as it is considered physical damage, so stronger PCIe slots are definitely welcome.
10. Pre-mounted I/O shield
Mounting a new motherboard into a computer case might be the most tricky part for new PC builders. Generally you need get the right angle when mounting the board, and if you get it wrong you risk not only damaging the case but also you might do some serious damage to the motherboard itself.
I demand this feature in all of ASUS' upcoming motherboards irregardless of the price range. If ASUS does this it will definitely gain more fans.
Conclusion
It's the most expensive X99 motherboard in the market right now. One of the reasons is because it comes with the SupremeFX Hi-Fi DAC. But after bearing in mind all the features and accessories, also the overclocking capabilities this baby has, the ASUS ROG Rampage V Edition 10 is really worth the cost. What makes this motherboard even more special is it is commemorative of the 10th anniversary of the original ASUS ROG Rampage. ASUS is essentially successful in adding sentimental value to the motherboard for old-time fans of the Rampage series, while bringing great new features that will entice even newcomers to the ASUS Republic of Gamers. I do not hesitate to award it our Gold Pokdeward. ASUS ROG Rampage Edition 10 is available, priced at RM2733 at any shop or online retailers in Malaysia. Join the Republic, scrubs. And yes, while it is worth robbing a bank for, we do not officially condone any crime.