[UPDATE] Antutu Benchmark removed from the Play Store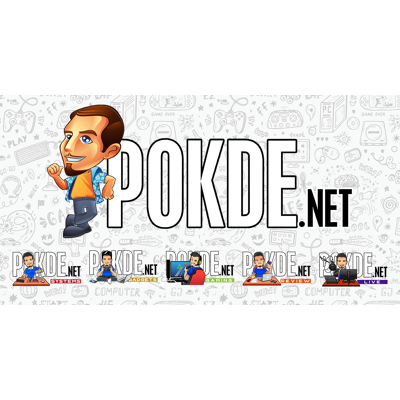 Antutu Benchmark is one of our main benchmark tools and we have been using it for the longest time. However the whole Antutu suite of benchmarks has just been removed from the Google Play Store all of a sudden. The apps removed include:
Antutu Benchmark
Antutu 3DBench
AItutu
One of the reasons for removal is probably because Antutu is likely owned by Cheetah Mobile, a company notorious for violating Google's policies with disruptive ads and in-app purchases. Cheetah Mobile's suite of apps has already been banned from the Google Play Store since last month, with the company shrugging it off by serving up their APKs instead of a Play Store link.
Interestingly, that's also exactly what Antutu is currently doing, as you can now only get their apps from their official website as an APK instead of via Play Store. While it's nice that Cheetah Mobile got banned for what they are doing, Antutu doesn't seem to exhibit the same kind of disruptive behaviors, so it might have been a false positive, or Google is just tired of dealing with Cheetah Mobile and their antics so a blanket ban was Google's approach to deal with it.
Regardless, we will still be featuring Antutu Benchmark in our reviews moving forward unless we see stuff that discourage us from continued use of the benchmark tool, i.e. ads, in-app purchases or requests for unnecessary permissions.
UPDATE 9/3/2020: Antutu is not owned by Cheetah Mobile
In a statement to GizChina regarding their removal from the Play Store, the Global Marketing Manager of Antutu, Amelie Liu clarified that they are not a part of Cheetah Mobile. Cheetah Mobile has invested in Antutu since 2014, but they still operate independently without promoting Cheetah Mobile's suite of apps, nor has Cheetah Mobile used Antutu's Google Play account.
Antutu believes that Google banned Antutu because of their use of Cheetah Mobile's legal services, thus resulting in their privacy policy linking to cmcm.com. Antutu is actually working on replacing their legal supplier, according to the statement. Here's the full statement given to GizChina:
We noticed an article on your website published on March 8th about our Benchmark apps being removed from the Play store. We appreciate your attention to the matter and we would like to make some clarifications and explainations regarding the issue.

The team had received a notification email from Google on March 7th informing us that Antutu was one of the related publisher accounts of Cheetah Mobile, all Antutu apps were removed from the Play Store. But in fact, we think there is some misunderstanding about it. Antutu is NOT the related account of Cheetah Mobile!!

Antutu was founded in 2011, even before Cheetah Mobile, and is one of the earliest Google Play developers. Cheetah Mobile invested in us in around 2014 and became one of our shareholders since then. However, we still retain a considerable account of shares and Independent operation of the company as well as our own independent Google Play account. Cheetah Mobile has never touched our Google Play account, and AnTuTu has not done any promotion of Cheetah Mobile's software.

We believe that the reason for Google's misjudgment is that we purchased and used the legal services from Cheetah Mobile, so our privacy policy link used the address of cmcm.com. This is what we are working on, including changing legal supplier.

We hope that Google can examine Antutu's account carefully and finally resolve this misunderstanding as soon as possible.
So there you have it, Antutu is not directly related to Cheetah Mobile. Now that the ball is in Google's court, let's see how quickly will they list Antutu on the Play Store again, or maybe they might have a statement explaining the reason behind the removal of Antutu's app from the Play Store?
Pokdepinion: Well, that just made our jobs that much harder. Thanks, Google.