GrabFood Accused of Disabling Restaurants With Lower Commission Rates in Secret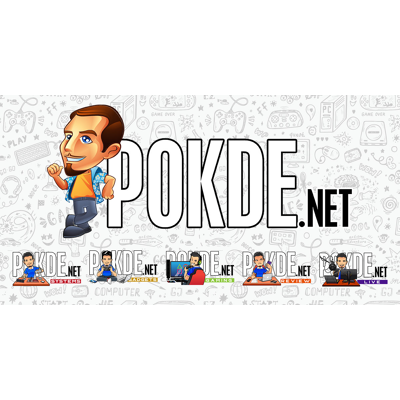 [UPDATED 3PM, 5th June 2020] Sean Goh, Managing Director, Grab Malaysia Responds
With there still being a danger of getting infected by COVID-19, many of us are still dining at home instead of going to restaurants. Food delivery services like GrabFood and Foodpanda have been a blessing during the pandemic thus far but everything isn't as rosy as it seems. In the case of the former, they have been accused of secretly turning off restaurants with lower commission rates.
Burgertory Disabled on GrabFood Due To Lower Commission Rates?
Renowned Subang burger restaurant Burgertory voiced out their frustrating experience with food delivery service GrabFood. According to the post, their own staff noticed that the restaurant was listed as unavailable for the day on the app. Strangely enough, other restaurant in the area were available for delivery.
After reaching out to the GrabFood merchant support, they were allegedly told that Burgertory was disabled from Grab's restaurant availability due to different in commission rates by different restaurants. In other words, the restaurants that pays a higher commission rate will get prioritized and will be available in more areas. Furthermore, a GrabFood manager allegedly told them that they will allow restaurants with larger "sales bucket" to appear in more areas. If true, this means bigger businesses will flourish while the smaller restaurants will suffer from low sales.
Hence we reached out to GrabFood merchant support via live chat and given the response that they off our restaurant availability from the back-end due to differences in commission rate by different restaurants, which means the restaurants which signed higher commission rate with them will get the priority and 'be available in more places'. And they switched on our availability back after our call.

Burgertory
While they did end up enabling Burgertory for delivery after, it has apparently happened again. Understandably, their trust in the service has been compromised. Interestingly, they are not the only restaurant to face this problem as Damansara-based Nyonya Restaurant Mamalee have voiced similar displeasure.
Nyonya Restaurant Mamalee Faced Similar Issues
According to Mamalee, they have received various complaints via call and WhatsApp due to the restaurant not being available for delivery via GrabFood. While their complaint was over two months ago, the issue still persists as recent as 21st May 2020. They have allegedly filed numerous complaints to no avail as it has happened time and time again.
In normal situation, thealways like to switch us into "Unavailable for delivery" even though our device show open status. Today a bit different and it has upgraded, hahaha. They straight away switch our shop to "Closed for Raya etc", without we notice it until one customer message to inform us. Why always us grabfood??? Can you explain? Even if you reply, we are tired of all the excuses.

Mamalee
Worse yet, their restaurant was listed as "Closed for Raya" despite still being up and running. They have even listed a phone number for their customers to contact in case their restaurant gets disabled again for whatever reason.
GrabFood Responds
It's worth noting that GrabFood did respond to Burgertory on Facebook. They denied ever having restaurants disabled due to commission rates, apologized for the misinformation, and assured them that their case is being looked into. Managing Director of Grab Malaysia, Sean Goh, has e-mailed us their side of the story:
First and foremost, we would like to address the misconception: we do not turn off any of our stores / restaurants based on commissions.

Secondly, during rainy days, or when there is a lack of delivery riders in a specific area, we automatically reduce the service distance to ensure that we can maintain our service levels. Once the availability of delivery riders has recovered, our service distance would resume to normal levels. Occasionally, this may result in stores being unavailable in a nearby location, but available in a further location. For example, Customer A may reside in Bangsar but only see restaurants available in PJ, because we have insufficient delivery partners within the Bangsar area at that specific time.

Thirdly, during festive seasons where some of our restaurant partners may be closed, we practice a precautionary 'temporary pause' based on feedback from delivery riders who cite that a restaurant is closed despite being available in our app. This is done to ensure we do not disappoint customers who may continue to order from restaurants who have not updated their operating hours especially during the festive season. Such was the case experienced by this specific restaurant partner.

Prior to Raya holiday period, we sent out multiple communications (emails and SMS) to remind our restaurant partners to update operating hours and how to easily reactivate their restaurants in case of a 'temporary pause'. In this case, we apologise that we were not attentive enough to ensure our partner received and acknowledged our communications.

We also note that information that was provided by our support staff was inaccurate, and apologise for the heartache and impact to our restaurant partner.

In view of the pandemic, we empathise with our merchant partners whose income has been affected due to the lockdown and restricted operating hours, and have had to rely only on delivery services to generate income. We are continuously looking at different initiatives to help drive demand for them, such as our Local Heroes and Grab Small-Biz Relief fund which this specific partner was also a part of, but will strive to balance this with the need to ensure we continue to uphold our highest service level.

We welcome any partner who has any queries on this to reach out to us directly so we can address your concerns.

Sean Goh, Managing Director of Grab Malaysia
While they encourage the restaurants to contact them directly, it may be a bit tough given the restaurants earlier claims of filing complaints to them. Perhaps a new solution can be found when contacting GrabFood again this time. There may be more to this story coming later so we will report on this as soon as information becomes available so stay tuned.
Pokdepinion: Something similar happened to my favourite Middle Eastern restaurant. After letting them know about it, it seemed to be back without any issues. Not sure if it's related to this but it does seem awfully similar.