A closer look at the ViewSonic M1 and PX747-4K projectors — one for those on the go, and one for maximum enjoyment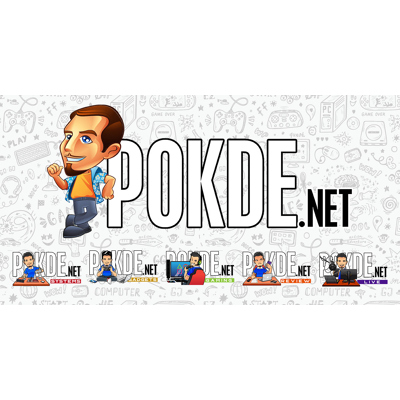 Yesterday, ViewSonic invited us to check out their ViewSonic M1 and high-end PX747-4K projectors in a very laid back event held in a residential unit. It definitely gave us a taste of what to expect from the award-winning portable projector!
ViewSonic M1
This little projector comes with a built-in battery that allows it to project an image basically anywhere, even where there is no power source! It supports a multitude of input options including HDMI, USB 2.0, USB Type-C and a microSD card reader. We actually saw it in action working well with HUAWEI and Samsung devices over USB Type-C, so you can use it to for your EMUI Desktop or DeX functions. There is also 16GB of internal storage to play media off the projector without any additional hardware.
While the 250 lumen maximum brightness pales in comparison to the 3500 lumen ViewSonic PX747-4K we also saw today, it was actually good enough for dimly lit environments like a cozy bedroom or living room.  The short-throw lens is really handy when you need a big screen in a small area. The 360°-swivel smart stand lets you display your content on any surface you want, while the automatic keystone correction ensures that your image does not look distorted. The stand also doubles as a lens cover, automatically turning off the projector when you block the lens with the stand.
For RM1349, the ViewSonic M1 is a very versatile projector. It even comes with dual Harman Kardon speakers so you don't need to carry additional speakers with you when you use the ViewSonic M1 on the go.
ViewSonic PX747-4K
First off I would like to admit that photos definitely do not do justice to the image quality provided by this projector. It's a 4K projector that can easily project a 100″ screen that's insanely sharp. To get a 100″ display, the throw distance is slightly further than 2 meters, but you will need a lot of space to fit a 100″ display in the first place.
The 3500 ANSI lumens prove themselves useful when you use the ViewSonic PX747-4K in a standard living room condition. The contrast is definitely a lot better. The projector features TM DLP DMD display technology, which is pretty similar to what cinemas use. The takeaway is an amazing viewing experience.
The projector supports HDCP 2.2, which will let you enjoy DRM-protected 4K content without issues. Since it's a 4K projector, it also works well with consoles like the PS4 Pro and Xbox One S. The projector is also HDR ready, for more vivid colors and an overall more immersive experience.
Priced at RM5399, the projector isn't cheap, but it is definitely cheaper than any 100″ display panel out there. if you have the space for a 100″ display, you should definitely consider the ViewSonic PX747-4K!
Pokdepinion: While the 4K ViewSonic PX747-4K projector is cool, I still think the ViewSonic M1 is more practical for my use. If you are reading this, you know what to do, ViewSonic Malaysia.