MSI Raider Series are beautiful sports car inspired gaming laptops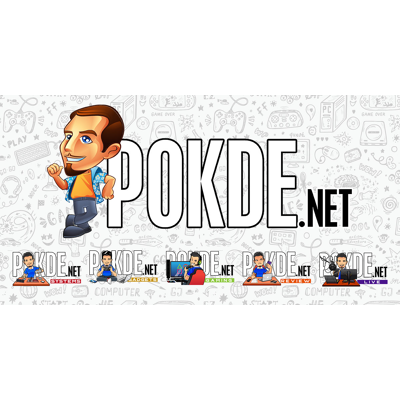 While my Computex fever is just subsiding, my chronic fever is still here to stay. I'm talking about the MSI Raider Series gaming machines that come in a couple of sizes and configurations. The GE series is one of the most renowned gaming laptops among MSI enthusiasts, and the Raider Series puts a hallmark, touting it as one of the most sturdy gaming laptops I have seen.
Don't get me wrong, there were other monsters at Computex 2017 too, but the Raider Series specifically just caught my attention longer than I expected. Why wouldn't it? The exotic sporty Aluminium alloy chassis design feels solid but yet maintains very good looks. You can pick your weapon between 15″ and 17″ display designs respectively and you will totally love its Full HD, 120Hz Refresh Rate and 3ms response time panel. Of course, if you want to opt a 4K display, you would have to sacrifice the high refresh rate, but you get an IPS panel instead.
That's not enough to entice you? How about an exclusive MSI Super RAID 4 storage configuration that offers an utimate speed of over 3,300 MB/s? Yep, you heard that right! This is backed by an NVMe M.2 SSD by PCIe Gen3 x4 with a conventional HDD giving a SATA-SSD Combo. Now, all that storage is not going to be useful if our RAMs couldn't deliver. To which, it is capable of supporting up to 32GB (16GB x 2) DDR4 RAM.
The powerhouse is churned by the latest 7th Generation, Intel Core i7 processor coupled to Nvidia's latest GeForce GTX 1070 6GB GDDR5 graphics. Now, you might be thinking, all these high end component would generate plenty of heat. What happens to that? See, that's where the interesting part comes in.
MSI gaming laptops are probably one of the most efficient when it comes to cooling. Just look at their Cooler Boost 5 configuration which is existent in the GE Raider Series laptops. There are a total of 7 Heatpipes, 4 for the GPU and 3 for the CPU. Each of these heatpipes lead to their respective thermal modules that are fired by 2 whirlwind blade fans, each dissipating heat through 2 separate vents, pushing out all the heat from a total of 4 dedicated vents. The results are very impressive indeed.
Of course, even though the Raider Series laptop has a rather slim profile, that doesn't mean it can't dream big in terms of sound. MSI has introduced what they call "Giant Speakers" that's enhanced by Dynaudio. It uses speakers that are about three times larger than other gaming notebooks in the same league. It's capable of generating well over 105dBA without sweat while retaining the slim chassis. I wish I could provide you a sample of this, but you just gotta check it out yourself. You will be shocked.
RGB fans are in luck too. This is not just any random RGB keyboard. It's SteelSeries' latest Per-Key RGB Gaming Keyboard where you can customise the lighting on every single individual key! There are several effects available too, and the possibilities are endless!
Finally, the one that really caught my attention is the outer shell of the Raider Series laptops. Inspired by sports car, the shell looks like a hood and the red light lining gives it a vent like look. If you notice clearly, there is a silver plate at the hinge engraved "RAIDER" on it that adds a fierce touch to the machine. The vents at the bottom of the hinge are somewhat similar to its earlier generation, but designed better this time around.